Dobrica Cosic: Novelist who fuelled the cause of Serbian nationalism and went on to serve briefly as president of Yugoslavia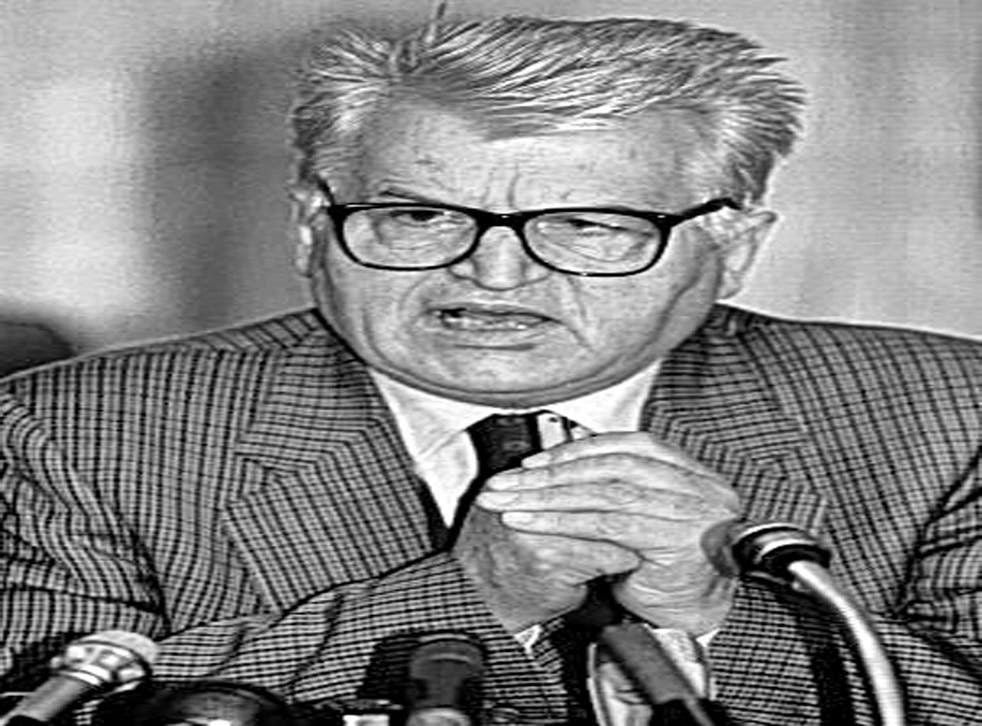 Dobrica Cosic was a nationalist writer who served briefly as Yugoslavia's president as the country unravelled in civil war. A former communist-turned nationalist, he was one of the most influential figures in 20th-century Serbia. playing played an important role in the rise of Serbian nationalism in 1980s, leading to the bloody break-up of the former Yugoslavia.
Cosic joined the communist guerrilla resistance during the German occupation and became a government official in charge of propaganda after the Second World War. At the time he was close to the Yugoslav dictator Josip Tito. In the 1960s he moved away from communism towards a more nationalist position. He was one of the first intellectuals in Serbia who raised complaints about the status of Serbs within Yugoslavia, particularly in the ethnic-Albanian dominated province of Kosovo.
He served as president from 1992-1993, when most of the collapsing federation's nations had already declared independence, leaving only Serbia and Montenegro within Yugoslavia.
The transformation from communist to nationalist had been visible in his literary work. Gradually, he switched from novels about the Second World War, such as 1951's Distant is the Sun, to works concentrating on the Serbian way of living or war heroism, as was the case with the immensely popular 1970s trilogy Time of Death.
After Tito died in 1980, Cosic was active in campaigning for Serbian rightsin multi-ethnic Yugoslavia, and was known as the "Father of the Nation". Cosic's support was important in the rise to power of Slobodan Milosevic, but he eventually turned against the Serbian nationalist leader.
Dobrica Cosic, writer and politician: born 29 December 1921; died 18 May 2014.
Join our new commenting forum
Join thought-provoking conversations, follow other Independent readers and see their replies