Doe Avedon: Actress and model who inspired the film 'Funny Face'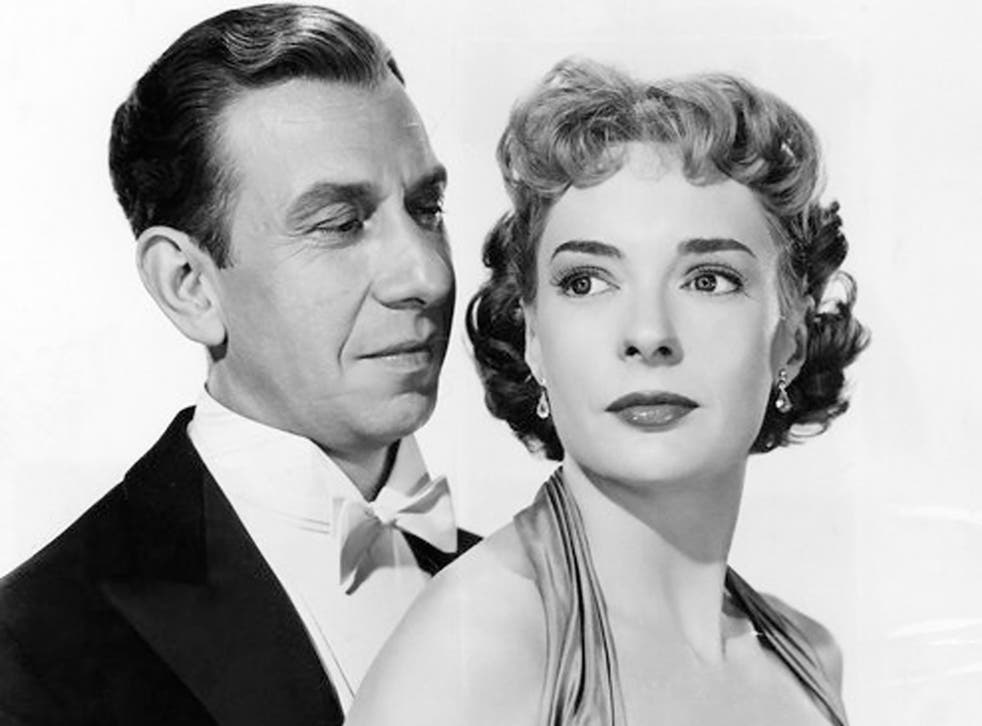 The model and actress Doe Avedon, whose serene beauty evoked comparisons with Grace Kelly, was married for six years to the celebrated fashion and portrait photographer Richard Avedon, and their relationship was the inspiration for a libretto by their friend, the writer Leonard Gershe, that became the classic film musical, Funny Face, starring Audrey Hepburn and Fred Astaire.
She had been working in an office when she met and married the photographer in 1944 and she had no interest in becoming a model. "Dick pushed her into that," said Gershe. "In those days, when we were kids in New York, she was the hottest thing going. She was unbelievably beautiful, but she was never really a great model like Suzy Parker because she was too self-conscious about what she was doing. Doe was always much too logical to go into fantasies of being the girl on the beach or any other sort of pose."
Gershe recalled later that he was telling the playwright Clemence Dane about his friends the Avedons when she said, "What a glorious idea for a musical – the fashion world, a fashion photographer and a model who doesn't want to be a model." Gershe took her advice and fashioned a libretto he called Wedding Day, which eventually proved the basis of Funny Face, in which Fred Astaire was Dick Avery (a barely disguised version of Dick Avedon) and Audrey Hepburn was Jo, a Greenwich Village intellectual with disdain for the world of fashion. Jo agrees to let Dick transform her into a model only because it will give her the opportunity to go to Paris and meet a philosopher she admires. Avedon himself was colour consultant on the film, which is noted for its ravishing photography.
Born Dorcas Nowell in 1928 in Westbury, New York, where her father was butler to a wealthy family, she was orphaned at 12 (her mother died when she was three) and raised by her father's employers. She later stated that she was a "bookish" office clerk when she met Avedon, who changed her first name to "Doe" because of her wide eyes, and set about transforming her into a model and actress.
She made her Broadway debut as an incipient fascist, leading a group of power-hungry vigilantes out to uncover a thief at an exclusive girls' school in The Young and the Fair (1948) by N Richard Nash. Though the performance of Julie Harris as the thief won most of the plaudits given the short-lived drama, Doe was named the season's most promising actress by Theatre World magazine. She then played in another failure, My Name is Aquilon (1949), a translation of a French play by Jean-Pierre Aumont, who starred with Lilli Palmer. The same year she made her screen debut (billed as "Betty Harper") in Fletcher Markle's low-budget thriller Jigsaw, starring Franchot Tone and Jean Wallace.
She and Avedon divorced in 1949 ("I would have crawled to the Bronx on my hands and knees to bring her back," Avedon later told a reporter), and she married the actor Dan Mathews, but after he was killed in a car crash she resumed her acting career in the popular film The High and the Mighty (1954), in which she played an air hostess who remains cool and assists pilot John Wayne during a mid-air crisis. She then played a socialite who becomes the wife of composer Sigmund Romberg (Jose Ferrer) in the star-laden musical Deep in My Heart (1954). She was impressive as the girl-friend of a hardened war veteran (John Payne) who becomes a corrupt politician in The Boss (1956); the same year she had a recurring role as a reporter in the TV series Big Town.
She again gave up acting in 1957 when she married the director Don Siegel, who directed Clint Eastwood in several films, including Dirty Harry (1971), and whom Eastwood cites as his mentor. The couple had four children, and henceforth she would be known as Doe Avedon Siegel, though she divorced Siegel in the mid-1970s. She made a brief return to the screen with a small role in John Cassavetes' highly wrought portrayal of a brother-sister relationship, Love Streams (1984), but her later years were spent in domesticity.
Dorcas Nowell (Doe Avedon), actress and model: born Westbury, Long Island, New York 7 April 1928; married firstly Richard Avedon (divorced 1949), secondly Dan Mathews (deceased), 1957 Don Siegel (marriage dissolved; two sons, two daughters); died 18 December 2011.
Register for free to continue reading
Registration is a free and easy way to support our truly independent journalism
By registering, you will also enjoy limited access to Premium articles, exclusive newsletters, commenting, and virtual events with our leading journalists
Already have an account? sign in
Register for free to continue reading
Registration is a free and easy way to support our truly independent journalism
By registering, you will also enjoy limited access to Premium articles, exclusive newsletters, commenting, and virtual events with our leading journalists
Already have an account? sign in
Join our new commenting forum
Join thought-provoking conversations, follow other Independent readers and see their replies