Don Pardo: Broadcaster best known for his work on 'Saturday Night Live' on US television in a career lasting over 60 years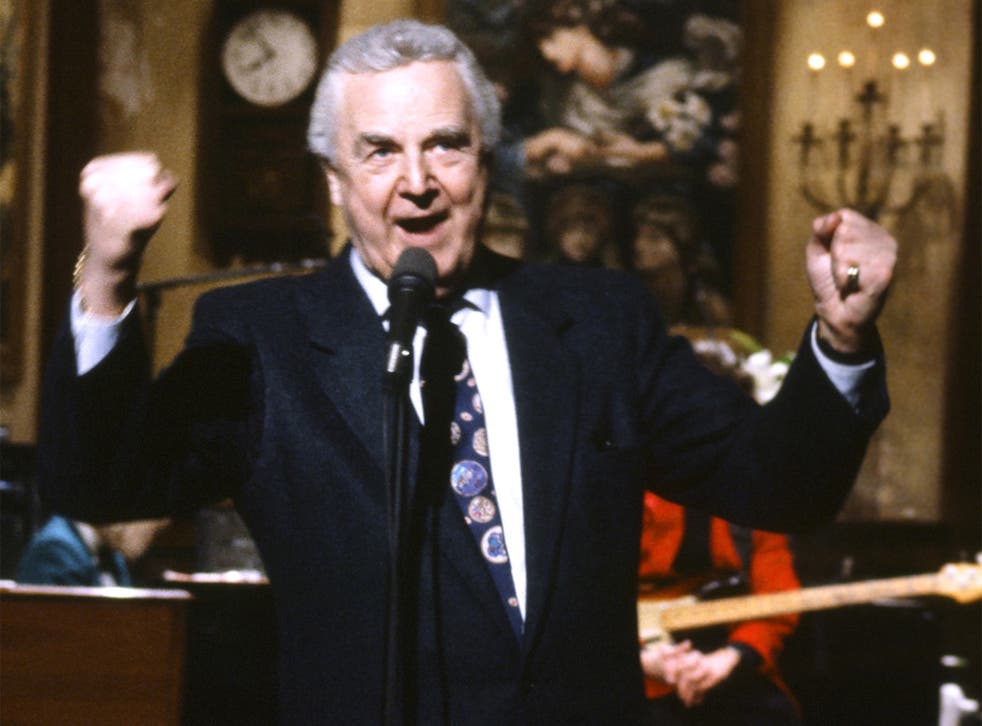 Few would recognise his face, but most Americans know his voice: a booming baritone that for nearly four decades introduce the line-ups on Saturday Night Live.
Don Pardo's resonant voice-over style became the standard in the field. He graced newscasts, game shows and other programmes for more than 60 years. He was an integral part of SNL, heralding the cast's names to kick off each show; as former cast member Jimmy Fallon said, "Nothing is like the moment when Don Pardo says your name."
He was born in Massachusetts in 1918, and began his vocal career at the radio station WJAR in Rhode Island. Two years later he met a supervisor at NBC who hired him immediately. He read news dispatches from the front lines during the Second World War and then became an announcer for such stalwart US shows as Colgate Comedy Hour and Your Show of Shows.
In 1954 he joined Winner Takes All, beginning a long run in game shows. He was heard on the The Price is Right in its early years, and he was the announcer on the original Jeopardy! (1964-75). Then in 1975 NBC launched SNL with Pardo as its announcer. He also introduced sportscaster Len Berman's "Spanning the World" compilations of funny sports moments, a regular feature on the Today show. ("Tune in next time ... if there IS a next time.")
He also often spent several hours a day in an NBC sound studio, letting viewers know before each commercial break that the last programme was brought to them by a certain advertiser. He retired from NBC in 2004, but continued announcing Saturday Night Live.
FRAZIER MOORE
Dominick George Pardo, broadcaster: born Westfield, Massachusetts 22 February 1918; married (five children): died Tucson, Arizona 18 August 2014.
Register for free to continue reading
Registration is a free and easy way to support our truly independent journalism
By registering, you will also enjoy limited access to Premium articles, exclusive newsletters, commenting, and virtual events with our leading journalists
Already have an account? sign in
Register for free to continue reading
Registration is a free and easy way to support our truly independent journalism
By registering, you will also enjoy limited access to Premium articles, exclusive newsletters, commenting, and virtual events with our leading journalists
Already have an account? sign in
Join our new commenting forum
Join thought-provoking conversations, follow other Independent readers and see their replies