Dorothea Wight: Artist and pioneer of printmaking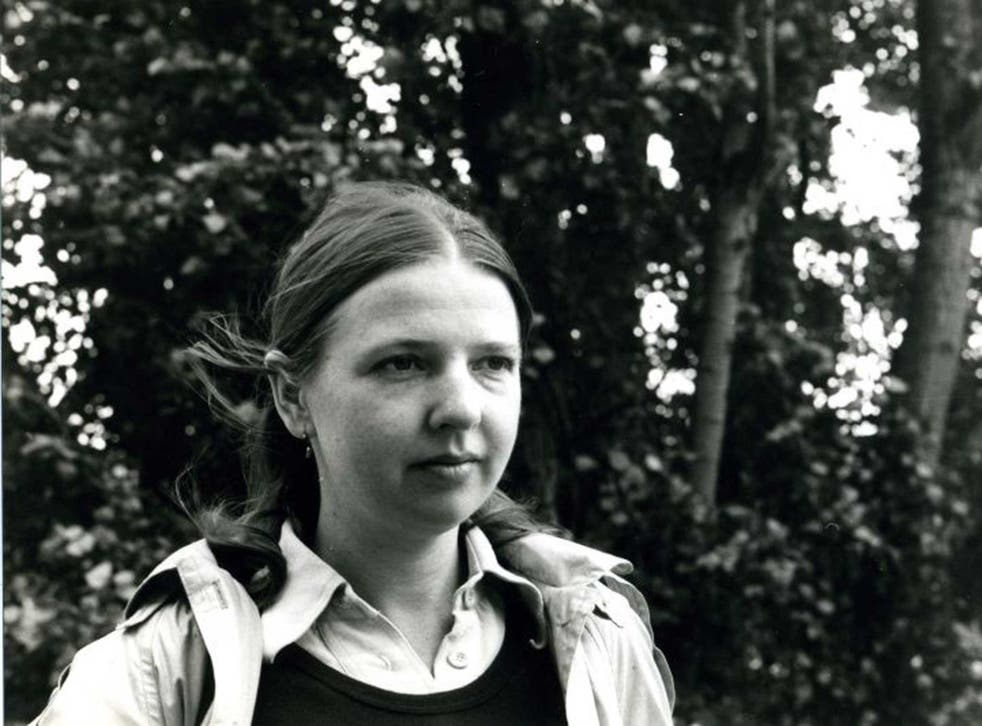 In February 2012 an etching by Lucian Freud of his whippet, Eli, sold at Christie's for £145,250, a record for a single print by a modern British artist. Like all of Freud's etchings of the previous 30 years, this one had been made at Studio Prints Limited, the brainchild of Dorothea Wight, who has died of cancer at the age of 68.
Freud was not the only artist to have found his way to Wight's Kentish Town door. Set on a scruffy market street between a betting shop and a hallal butchers, Studio Prints' clients included Frank Auerbach, Leon Kossoff and RB Kitaj. For three decades, the firm was, in fact if not in name, printer to the surviving School of London.
Women artists such as Paula Rego, Tess Jaray and Celia Paul were also drawn to Wight's unpromising green-shuttered door. Last month's show of Paul's work at Marlborough Fine Arts in London included Twenty Prints for Twenty Years, a suite of etchings dating from 1991 to 2011, dedicated to the dying woman who had spent two decades helping to make them.
Wight's influence was not restricted to big names. When, fresh out of art school, she opened Studio Prints in 1968, fine art printing in Britain had been in long-term decline. Wight had been taught at the Slade by Anthony Gross, a veteran print-maker then in his sixties. Trained in the 1920s at the Paris atelier of Stanley William Hayter, Gross passed on the now old-fashioned skills of intaglio printmaking to his student. (Wight, in her turn, would print Gross's illustrations to the Idylls of Theocritus in 1970.) Her rare way with intaglio – the inverse of relief-printing, in which ink is held in incised lines rather than on raised ones – had also brought her, in 1969, to the attention of Gross's friend, the one-time Surrealist, Julian Trevelyan.
Trevelyan, himself Hayter-trained, had recently been disabled by a virus which prevented him from doing his own printing. Running off his steel-plate etchings gave Studio Prints the break it needed. In 1972, Wight moved her three presses from a dank North London basement to a building which, a neat century before, had opened as the second-ever Sainsbury's supermarket. (Surviving marble counters were used for laying out trays of etching ink.)
The new print shop was launched by the then Baron Sainsbury, who took a break from a Lords debate on hanging to declare the business open. By the time the firm ceased trading in 2011 – Wight, weakened by her illness, could no longer operate the presses – the number of artists who had passed through the Queens Crescent workshop had topped a hundred.
In 1973, Wight had met and married the printer-painter, Marc Balakjian, who worked with her at Studio Prints. The pair opened the flat above the shop as a gallery, showing the artists whose work they had helped to make. Wight's initial art school training had been at Dartington Hall in her native Devon, and some of that institution's communal spirit stayed with her. The exposure her gallery offered younger artists was particularly valuable, prints, in the 1970s, being still largely shunned by West End dealers.
Studio Prints Limited influenced British printing in other ways as well. Although providing the whole range of intaglio techniques, the firm became particularly known for the subtle gradations of its work. The tonal nuances of Freud's whippet owe much to the skills of Wight and Balakjian, while Celia Paul's soft-ground etchings are in part the result of a process, pioneered by Wight, in which plates are left in a dilute acid bath to be checked every quarter of an hour: the finished process may take four days. Wight, said Paul, was particularly skilled at capturing effects of light, in producing "a glow".
The daughter of a Devon potter, Dorothea Wight was a gentle and self-effacing woman, much given to helping others. Partly as a result of this, her own career as an artist took a back seat to those of her clients. Before having children in the 1980s, she had shown her work widely and to critical acclaim. Favouring lithographs over etchings, she became known for her images of windows – uncanny visions of an through-the-mirror world, with a feel of the late Magritte. These are held in major collections around the world, including those of the French Bibliothèque Nationale and the British Museum. Wight's lasting legacy, though, is in the healthier state of British printing today.
Charles Darwent
Dorothea Wight, printer and artist, born Devon 23 September 1944; married 1977 Magar (Marc) Balakjian 1977 (one son, one daughter); died London 23 May 2013.
Join our new commenting forum
Join thought-provoking conversations, follow other Independent readers and see their replies