Ebony Reigns: Ghanaian singer who became a dancehall star before her untimely death
Hits such as 'Dancefloor' and 'Kupe' brought the teenage star acclaim and awards in her native country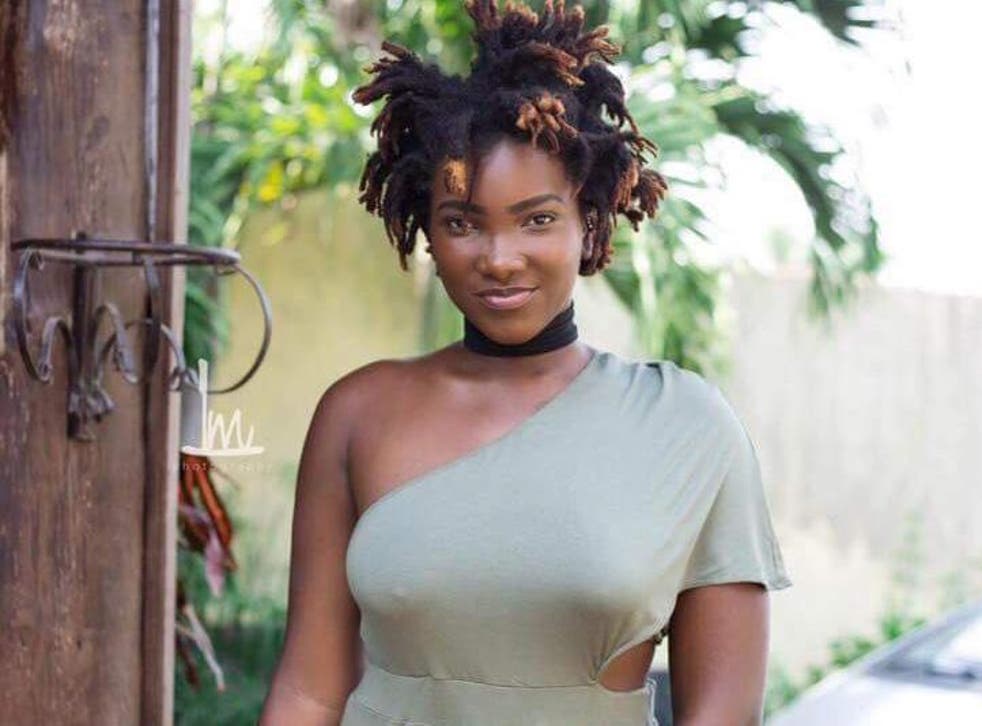 "I don't want to be your side chick. I wanna be in charge," sang Ebony Reigns on her first big hit single "Kupe".
Born Priscilla Opoku-Kwarteng in Dansoman, a suburb of Accra, to father Nana Opoku Kwarteng and mother Beatrice Oppong Marthin, Reigns showed her star quality early.
She was the youngest in her family among whom she was known by the nickname "Nana Hemaa" or "Queen". She attended the Seven Great Princess Academy in Dansoman and later the Methodist Girls High School at Mamfe, where her friends called her "Corruption".
She did not graduate from high school, choosing instead to leave early to pursue her love of music. Her talent was soon discovered by music entrepreneur Bullet, of Ruff n Smooth, who signed Reigns to his Ruff Town label.
The signing was, for Reigns, inevitable. Upon first meeting Bullet, she told him that their collaboration had been "prophesied" to her when she was just 17.
Reigns first single under Bullet's mentorship, "Dancefloor", became a hit and earned her the first of several award nominations: this time in the "unsung" category at the Ghana Music Awards 2016. That same year, she released "Kupe", which was to be her biggest hit. "Kupe" won Reigns the Best Female Video and New Discovery awards at the 4syte Music Video Awards. Her winning streak continued as she picked up Artiste of the Year at 2017's Bass Awards and Favourite Female Musician at the People's Celebrity Awards 2017.
By now a recognisable figure all over Ghana, in April last year she courted controversy by exposing her breast at an Accra passport office while trying to travel to Tokyo for a show. She was arrested for "indecent exposure" for the incident and for the miniskirt she was wearing at the time.
Her unabashed sexual style drew comment from several Ghanaian public figures, but Reigns was dismissive of their disapproval.
She told Hitz FM: "Dancehall is dancehall, you can't be a dancehall artiste and be doing any good-girl thing."
All the same, she sang about the hypocrisy that women in her industry faced in "Aseda", which touched on the prevalence of the casting couch, and towards the end of that year, Reigns released "Maame hw3", a song about domestic violence.
Reigns died just a week before her 21st birthday when a car in which she was travelling was involved in an accident with a bus. She was returning from a trip to visit her mother in Sunyani. She was killed together with soldier Atsu Vondee and her friend and assistant Franklina Yaa Nkansah Kuri.
As news of Reigns's untimely death broke, friends and former collaborators were quick to remember the rest of the prophesy Reigns had received at 17. The female prophet, at a prayer meeting near Mamfe, allegedly told her: 'My daughter, you will become a very big star, but you will die at your peak.'
Reigns's father said he found the emphasis on superstition "irritating". He told Kofi TV: "Ohemaa [Ebony] is a national and international asset, but her mission is accomplished. At her age, the whole world knew her so she had to go back and rest."
Reigns herself always called the superstitious types around her "doom prophets".
Ghana's President Nana Akufo-Addo and former President John Mahama both paid tribute to Reigns on social media.
Ebony Reigns, musician, born 16 February 1997, died 8 February 2018
Register for free to continue reading
Registration is a free and easy way to support our truly independent journalism
By registering, you will also enjoy limited access to Premium articles, exclusive newsletters, commenting, and virtual events with our leading journalists
Already have an account? sign in
Register for free to continue reading
Registration is a free and easy way to support our truly independent journalism
By registering, you will also enjoy limited access to Premium articles, exclusive newsletters, commenting, and virtual events with our leading journalists
Already have an account? sign in
Join our new commenting forum
Join thought-provoking conversations, follow other Independent readers and see their replies