Ed King: Lynyrd Skynyrd guitarist who co wrote 'Sweet Home Alabama'
Musician survived tough first rehearsal with southern rock collective to follow his success with Strawberry Alarm Clock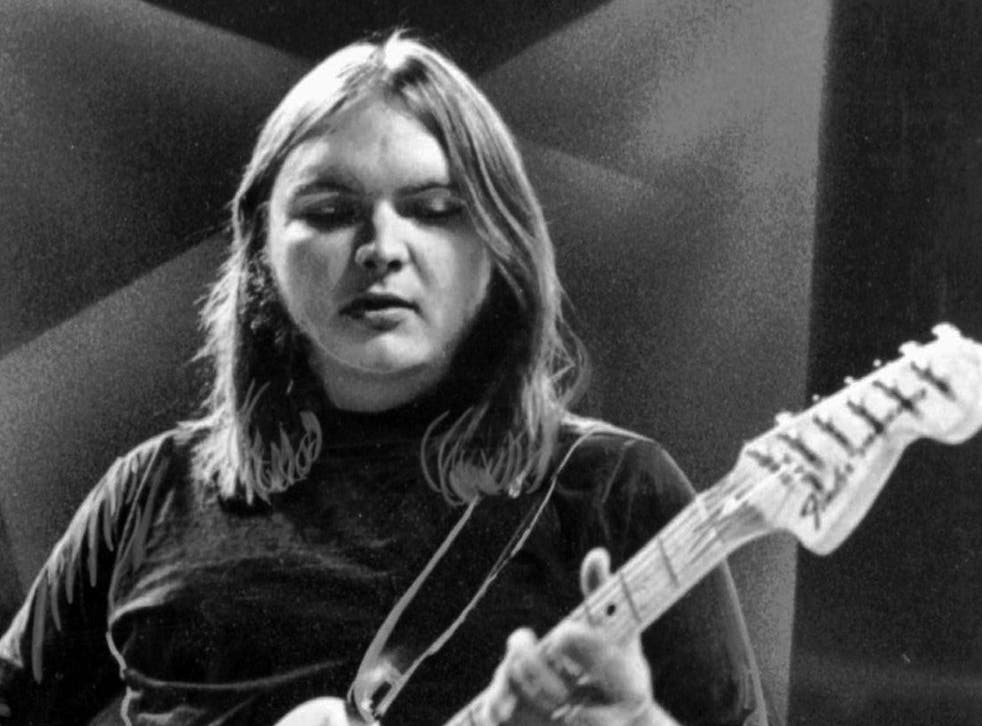 As guitar riff intros to rock songs go, "Sweet Home Alabama" by American band Lynyrd Skynyrd, ranks alongside the Kinks' "You Really Got Me" and Free's "All Right Now" among the most memorable.
Ed King came up with it in minutes – on his first day as one of the group's three lead guitarists – and in doing so ensured a royalty stream for more than four decades.
King, who has died at the age of 68 after suffering from lung cancer, was a veteran of two highly distinctive acts. Before 1972, when he joined Lynyrd Skynyrd – a southern rock collective who wore their hair very long and were once described as hippie rednecks – he had been a member of Strawberry Alarm Clock, a psychedelic pop quintet from his native California who went barefoot and donned kaftans and beads for TV shows.
In 1967 Strawberry Alarm Clock reached No 1 in the US Hot 100 with the single "Incense and Peppermints". King, who later described himself as a "short, stocky guy who didn't look good in those outfits", claimed to have written its instrumental track with keyboard player Mark Weitz. However the record producer commissioned songwriters to produce a lyric, and it was their names credited on the record, with no revenue for King and Weitz.
Highlights of his time in Strawberry Alarm Clock included tours with the Beach Boys and Buffalo Springfield when he was only 18. On another trek around North America they were backed by Lynyrd Skynyrd, who asked him to join on bass after the departure of Leon Wilkeson to work in an ice cream factory.
After King's first rehearsal, singer Ronnie van Zant told him he was the worst bassist he'd ever worked with. The new boy thought he was about to be fired only for Van Zant to suggest he switch to a lead guitar role. When he arrived at the next band meeting, guitarist Gary Rossington was strumming, prompting King to pick up his Stratocaster and begin playing what became the intro to "Sweet Home Alabama", on which Van Zant responds sharply to Neil Young's accusatory "Southern Man". Looking back, King said: "We knew it was our first hit record", and the single reached No 8 in the States and No 44 in the UK in 1974.
Wilkeson was rehired and King, although seen as an outsider as the only non southerner, became part of the band's triple guitar attack. He featured prominently on the albums Pronounced 'Lĕh-'nérd 'Skin-'nérd (an American No 27), Second Helping (No 12) and Nuthin' Fancy (No 9). But after three years during which he wrestled with drug problems, while Van Zant drank heavily, he "walked out in the middle of the night" and did not return for 12 years.
In 1977 Van Zant, Stevie Gaines and backup singer Cassie Gaines were killed when the band's plane ran out of fuel and crashed into a Mississippi forest. The survivors regrouped in 1987, inviting King back into the fold and he stayed until coronary problems forced his departure in 1996, with the guitarist eventually having a heart transplant in 2011.
King, who lived with his wife Sharon Brock in Nashville, took part in Strawberry Alarm Clock's anniversary reunion in 2007. With fellow former member Artemis Pyle, he also joined the Skynyrd tribute band Saturday Night Special, named after a King-Van Zant number which made the US Top 30. Pyle fondly hailed him "a consummate b*****d of his instrument".
Edward Calhoun King, guitarist and songwriter, born 14 September 1949, died 22 August 2018
Register for free to continue reading
Registration is a free and easy way to support our truly independent journalism
By registering, you will also enjoy limited access to Premium articles, exclusive newsletters, commenting, and virtual events with our leading journalists
Already have an account? sign in
Join our new commenting forum
Join thought-provoking conversations, follow other Independent readers and see their replies