Ed 'Stewpot' Stewart: Radio and television presenter loved by the children of Britain
He had speedy delivery, an easy-going nature, a love of feeble jokes and perpetual enthusiasm
Spencer Leigh
Sunday 10 January 2016 15:41 Comments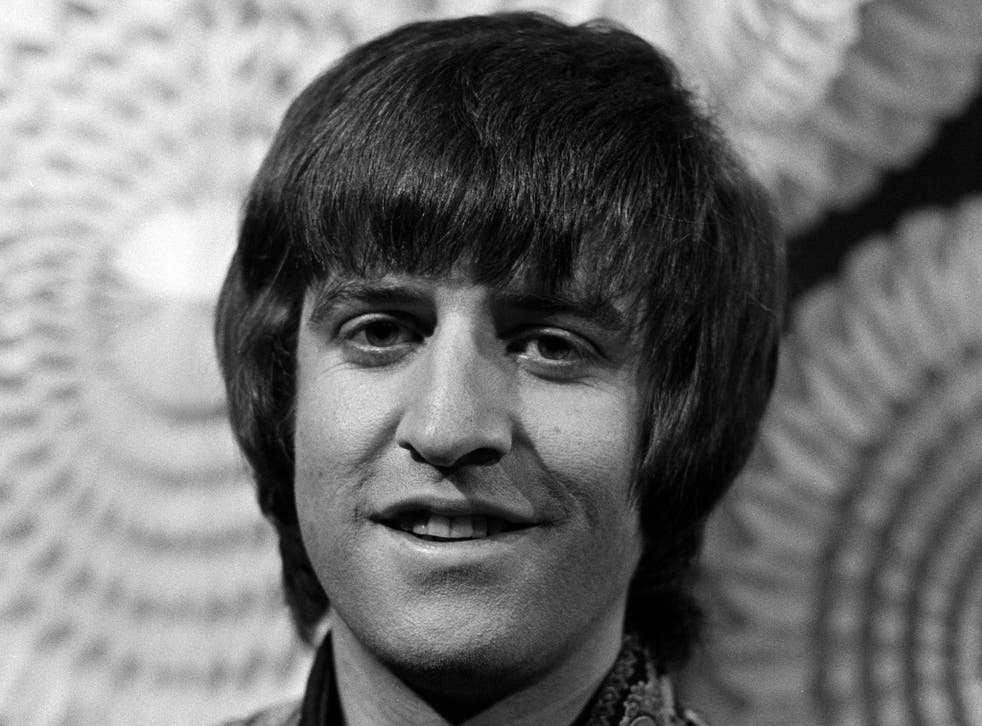 Ed "Stewpot" Stewart was a genial radio and TV presenter best known for hosting Junior Choice throughout the 1970s and for a six-year stint fronting the BBC's most popular children's programme, Crackerjack. His speedy delivery, his easy-going nature, his love of feeble jokes and his perpetual enthusiasm made him an ideal presenter for these programmes. "I played on the same Radio 1 football team as Ed," said the record producer Stuart Colman, "and he was as good as anyone on the pitch. He was just as enthusiastic about the game as he was working as a broadcaster. He was also a great mixer, in the convivial sense rather than the trendy DJ sense, and simply a pleasure to be with."
He was born Edward Mainwaring (pronounced Mannering) in Exmouth, Devon in 1941. The family had a remarkable history: in the 17th century, Henry Mainwaring was sent to arrest a pirate off the coast of Newfoundland, but when he realised how lucrative the business was, he became a pirate himself. Eventually, he was given a free pardon if he would disband his fleet. He returned to Devon and became a Member of Parliament.
Stewart's father was a solicitor for the Treasury in London and he was raised in both Devon and Wimbledon. They had relatives in Newfoundland and as youngsters, Ed and his two brothers sang carols and relayed Christmas messages on the BBC World Service.
Stewart attended St Edward's School in Oxford and then Sandhurst but, tellingly, his first job was in a record store. When he was 20, he joined two servicemen to play in a musical group in Hong Kong. Passengers were only allowed 33lb of luggage and so he took his double bass and 5lb of essentials. As his friends were posted to Aden, the gigs never materialised and he had to live on his wits. Radio Hong Kong liked his engaging personality and he was soon playing records, reviewing films and commentating on sport for English-speaking residents. One of his first interviews was with Nat "King" Cole.
In 1965 he returned to the UK and worked on the pirate radio station, Radio London. Another presenter, Dave Cash, was amused at how he could activate his stomach muscles and nicknamed him "Stewpot". It stuck. He introduced "School Spot" into his daytime show – a novel idea at the time – and he created a fictional sidekick, Myrtle. By 1967, Stewart was the programme director.
The Government was keen to legislate against the pirate stations and as a result Radio London closed on 14 August 1967, Stewart hosting the final programme with Paul Kaye. There were good wishes from celebrity supporters including Ringo Starr, who called it "a bit of a pity". However, the BBC was recruiting most of its new talent from Radio London and the new-look Radio 1 was described was "Radio London without commercials". Stewart's first job was to host Happening Sunday but he was moved to make way for Kenny Everett.
The long-running Children's Favourites had been replaced by Junior Choice, presented by Leslie Crowther, and broadcast on Radios 1 and 2. Crowther moved on after a few months and the wife of a BBC executive had been impressed by Stewart and recommended him.
Stewart found his niche in Junior Choice. For many years there had been records aimed at young children (for example, Michael Holliday's "Runaway Train", Danny Kaye's "Ugly Duckling"). These were still featured but now, all but the youngest children wanted the pop music of the day and so the programme was not radically different from other daytime shows on Radio 1. The general rule was to have two pop hits followed by a children's classic. Junior Choice built up an audience of 15m and helped oddball records like "Grandad", "Ernie (The Fastest Milkman In The West)" and "Two Little Boys" become hits.
In 1968 Stewart recorded a single, "I Love My Toys", for Save The Children, the song being written by Jeff Lynne, although he had help from Gilbert and Sullivan. Stewart narrated nursery rhymes on the LP, The World Of Ed "Stewpot" Stewart and made a second album, Stewart's Pop Party. He was also the figurehead on the teenage magazine, Look-In.
In 1974, when 12 years old, Mark Lawson heard Stewart play "Hello Muddah! Hello Faddah!" by Allan Sherman and was intrigued by the summer camp leader's reading Ulysses. He discovered that it related to a highly controversial book but he sought it out – becoming one of James Joyce's youngest readers and eventually a key figure in arts broadcasting.
Starting in 1971 Stewart often presented Top Of The Pops, and two years later he started on Crackerjack. He worked alongside the bespectacled Peter Glaze, and Bernie Clifton, known for his ostrich-riding routine. Stewart would preside over crazy but simple games that young viewers could emulate at home such as carrying marbles on a flat surface.
Stewart hosted Family Favourites for Radio 2 and he went to the Falklands to collect requests from servicemen and residents. He left the BBC in 1983 and moved to a commercial station, Radio Mercury. When he returned to the BBC in 1991 he presented a Sunday afternoon show, his outside live locations including the summits of Snowdon and Ben Nevis, both broadcasting firsts.
He was easygoing and avuncular and when his marriage ended, he shared the house with his wife and her new partner. He was critical of the BBC in his autobiography Out Of The Stewpot (2006), which might have led to his retirement, although he was 65 at the time. He still presented an occasional Junior Choice for the BBC and he loved the fact when he went to his local pub, the residents would shout, "It's Friday, it's five to five, it's Crackerjack!"
Edward Stewart Mainwaring (Ed "Stewpot" Stewart), broadcaster: born Exmouth 23 April 1941; married 1974 Chiara Henney (divorced 2003, one daughter, one son); died Bournemouth 9 January 2016.
Register for free to continue reading
Registration is a free and easy way to support our truly independent journalism
By registering, you will also enjoy limited access to Premium articles, exclusive newsletters, commenting, and virtual events with our leading journalists
Already have an account? sign in
Join our new commenting forum
Join thought-provoking conversations, follow other Independent readers and see their replies