Ed Victor, obituary: Charismatic literary 'super' agent to long list of celebrities
He celebrated 40 years in publishing with a famed lavish party attended by his A-list clients, and became an author himself in 2001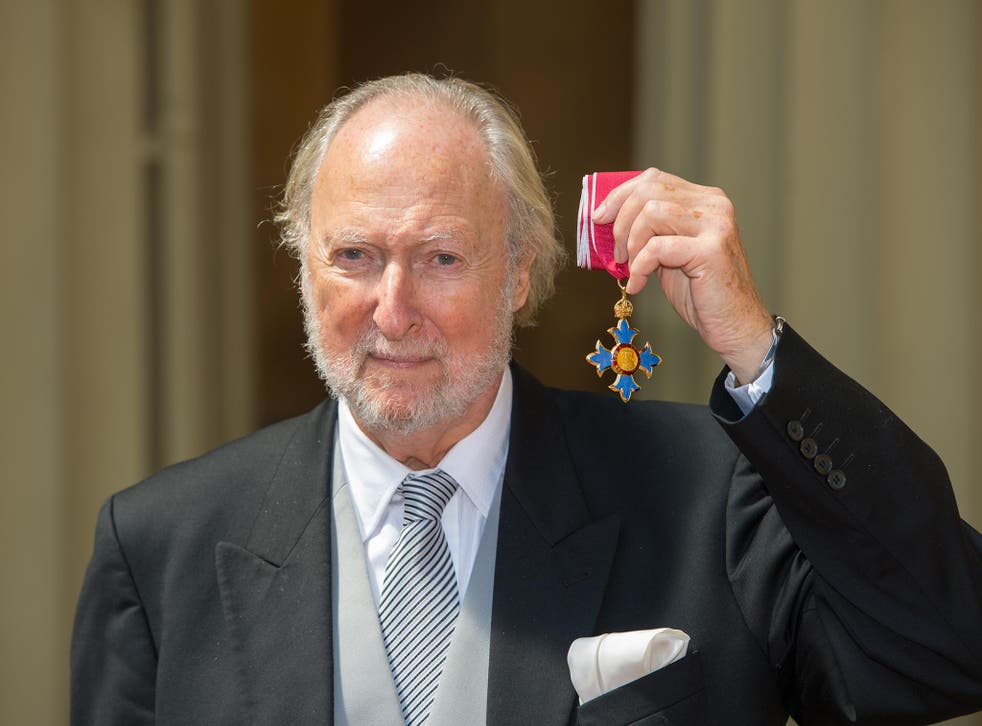 Ed Victor was Britain's only literary super agent: a charismatic figure who excelled at creating, nurturing and maintaining the precious relationships between book publishers and his extensive list of celebrity authors. The writer and broadcaster, Gyles Brandreth, described him as "huge fun" to work with and spoke admiringly of how he "looked after his clients as a tigress guards her cubs."
Victor was born in the Bronx area of New York City in 1939 to Russian Jewish immigrants who ran a photographic store. He was educated at Dartmouth College, New Hampshire and then came to the UK, obtaining an MLitt at Cambridge on a Marshall Scholarship in 1961. He began his career in publishing, working for Weidenfeld & Nicolson and Jonathan Cape in London.
On his return to London from New York, where he had worked for Alfred A. Knopf publishers, he spent a period as an agent at John Farquharson. Breaking out on his own, he established the literary agency, Ed Victor Ltd, in 1976 from modest offices in Soho Square.
His first major success that year was in brokering the film rights for Stephen Sheppard's novel The Four Hundred for the sum of $1.5m (around £1.2m) even before the book was published. This was a time when British publishers would habitually have been wary of agents, but on seeing Victor's brand of deal-making, and his significant successes, they were obliged to reconsider.
A year later he moved to larger offices in London's Wardour Street. Within a few years he already represented such esteemed clients as Douglas Adams, Irving Wallace and Iris Murdoch. By 1993, he had more than one hundred authors on his list and relocated to Bedford Square where the company remains today.
In 2001 he penned the first work of his own. The book took the unlikely title The Obvious Diet – Your Personal Way to Lose Weight Fast Without Changing Your Lifestyle, yet at the same time demonstrated its efficacy when the author lost nearly three stone during the writing process. In 2011 his agency launched Bedford Square Books, a publishing arm creating ebooks from its clients back list of out-of-print works. He also established a speakers bureau, offering opportunities for authors to provide after-dinner talks for corporate and other clients.
Outside of the world of publishing, Victor was a founding director of the Groucho Club, a trustee of both the Arts Foundation and the Hay Festival and vice chairman of the Almeida Theatre. He was made a CBE in the 2016 New Year's Honours for services to literature.
Victor was an inveterate party-goer, enjoying the social circuit as much for pleasure as for business. Last November he celebrated 40 years as an agent with a lavish party attended by many of his client list including Nigella Lawson, Andrew Marr and David Cameron, who had signed an £800,000 deal for his Downing Street memoirs just two months previously.
His colleagues described him as a "one-off... the toughest yet most professional of agents", while the historian Simon Schama said in tribute that it would be "difficult to imagine publishing without him."
Ed Victor: born 9 September 1939; died 7 June 2017
Join our new commenting forum
Join thought-provoking conversations, follow other Independent readers and see their replies