Efua Dorkenoo: Campaigner who tirelessly sought to bring attention to and eradicate the practice of female genital mutilation
Friday 31 October 2014 01:00 Comments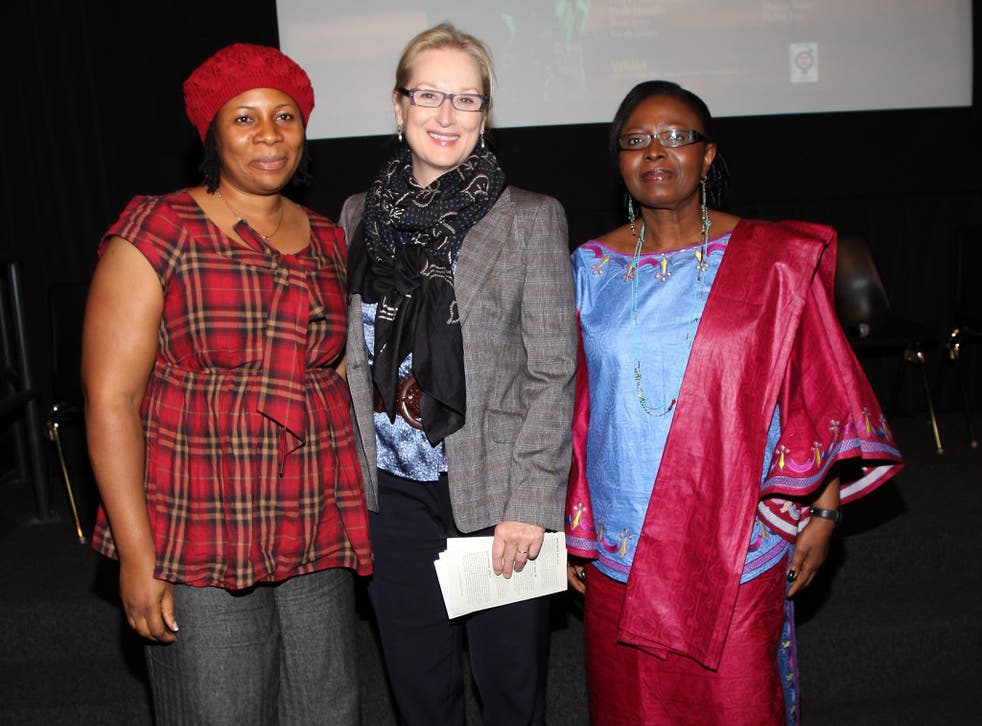 Efua Dorkenoo, who for more than three decades waged an international campaign to eradicate the practice known as female genital mutilation, a centuries-old procedure that affects millions of girls and women in Africa, the Middle East and immigrant communities around the world, died on 18 October in a London hospital. She was 65.
The cause was cancer, according to an announcement by Equality Now, a women's-rights organisation and one of the numerous human-rights groups with which Dorkenoo was associated.
Affectionately known as "Mama Efua", Dorkenoo was born in Ghana, West Africa, and settled in England in the 1960s. She found work as a nurse and was a midwife-in-training when she encountered a woman in labour who had undergone female genital mutilation, often referred to as FGM.
The procedure, also known as female circumcision or genital cutting, entails partially or entirely removing the external female genitalia. Within practicing communities, it is regarded as a necessary means of ensuring a girl's virginity before marriage. Outside of those cultures, it is widely considered a human-rights violation.
Sometimes carried out with tools including broken glass or razor blades, FGM can lead to severe scarring, chronic pain, infertility, infection and, in some cases, death. Many women who experience FGM in childhood or adolescence endure lasting psychological trauma. More than 130 million girls and women have been subjected to FGM in the 29 countries where it is most prevalent, according to Unicef statistics.
Dorkenoo's patient in England was so badly scarred that she was unable to deliver her baby through natural childbirth. The encounter was a turning point for Dorkenoo, who became a public-health specialist and dedicated the rest of her life to educating the public about the effects of FGM and to ending its practice.
"It's all done clandestinely," she once told The Washington Post. "You can take it from me, if there are people in the US from Africa where it's endemic, then it's happening."
Dorkenoo encountered resistance and even threats from groups that resented what they regarded as the intrusion of human-rights activists on long-standing cultural traditions. "I'm told my offence in speaking out is greater than that of Salman Rushdie and that I should die," she once remarked to the Guardian, referring to the novelist who was the subject of an Iranian fatwa.
In the 1980s, Dorkenoo founded the Foundation for Women's Health Research and Development, or Forward, a group that has sought to galvanize international efforts to end FGM. In the late 1990s and early 2000s, she worked for the World Health Organisation in Geneva.
Among other initiatives, she pushed for stronger opposition to FGM in places such as the UK, where the practice has been illegal since the 1980s, but was rarely, if ever, prosecuted.
"No longer can we say we don't want to upset anyone," Dorkenoo insisted. "Of course, prevention must be central – but prosecution is the flip-side of that same coin. Because in many cases if a parent or guardian feels they can get away with it, they will."
Former US Representative Pat Schroeder, who was a key proponent of a 1996 law prohibiting FGM in the US, reportedly referred to Dorkenoo's efforts in England while shaping the US legislation.
Stella Elliot Efua Yorke was born in Cape Coast, Ghana on 6 September 1949. In addition to her nursing training, she received a degree from the London School of Hygiene and Tropical Medicine.
She was the author of the book Cutting the Rose: Female Genital Mutilation, a volume that received international attention. In 1994, she was awarded the OBE.
"We need to get out there and help families to free themselves from this cruel practice," Dorkenoo said. "Every day that we sit here, it happens to healthy young children."
Emily Langer
Efua Dorkenoo, campaigner: born Cape Coast, Ghana 6 September 1949; married Freddie Green (two sons, two stepsons, one stepdaughter); died London 18 October 2014.
© The Washington Post
Register for free to continue reading
Registration is a free and easy way to support our truly independent journalism
By registering, you will also enjoy limited access to Premium articles, exclusive newsletters, commenting, and virtual events with our leading journalists
Already have an account? sign in
Join our new commenting forum
Join thought-provoking conversations, follow other Independent readers and see their replies