Ellen Joyce Loo: Hong Kong Cantopop star and campaigner for LGBT+ rights
She bravely made clear that her career success failed to make her happy and sought to promote further awareness about mental health and the challenges facing LGBT+ people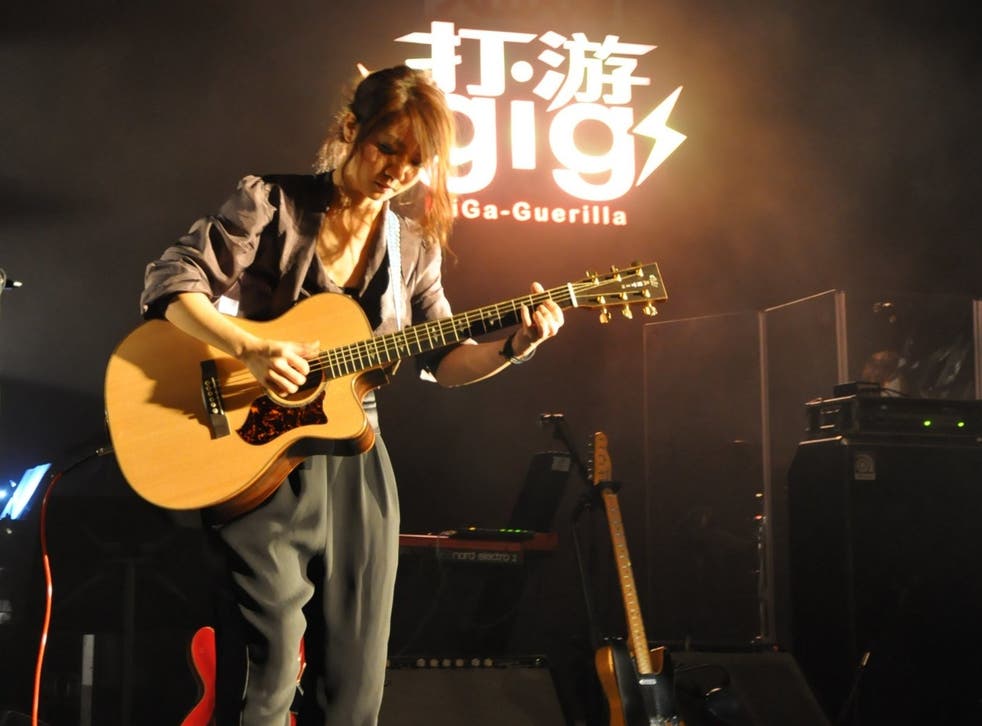 "At this time of my life, I feel that I'm more inspired by gender and political issues as a musician and as an artist," Ellen Joyce Loo told the South China Morning Post in December. "I want to speak up for women and sexual minorities."
The Canadian-born Hong Kong singer, songwriter and popstar came out as a lesbian months earlier at an awards ceremony in Taiwan.
But her ambitions of advocacy for the LGBT+ community and mental health awareness were cut short by her untimely death, at the age of 32, following a fall from her apartment in the well-to-do Happy Valley area of Hong Kong.
"I'm quite a dark person, and I've given myself a lot of pressure," she said in 2015. "I've always wanted to be loved by everyone, I've always wanted to achieve something impossible."
Born in Toronto in the mid-1980s, her family moved to Hong Kong when she was four years old.
At nine, she took up classical guitar under the tutelage of her father. Together with her older brother, PJ, 14 year-old Loo entered a Hong Kong talent show. The siblings musicians came third.
Loo's career really took off a year later. Still only 15, she formed at17 – a Cantopop band – with Eman Lamm, named after the song "At Seventeen" by the American singer-songwriter Janis Ian. They were quickly signed to the People Mountain People Sea label and Loo left school to concentrate on her music. By now she was writing for other artists too.
In a 2003 interview Loo revealed she was worried that the pressure to be commercial was stymying her creativity. She said: "Sometimes, I think I'm not relaxed enough when singing, both on the stage and in the studio."
At17 became hugely popular. Loo and Lam had several hits with their upbeat music, which spoke directly to the experience of adolescent females, but the pair parted company in 2010. After that, Loo dedicated herself to a solo career in Taiwan, singing in Mandarin instead of Cantonese.
In 2013 Loo was diagnosed with bipolar disorder – specifically bipolar II. At first she kept the diagnosis private, devoting a year to understanding and improving her mental health through medication, counselling and painting.
In 2015 she made a public statement about her condition by exhibiting some of the paintings she'd made during her time out in a show called Pillow Talk in aid of the Early Psychosis Foundation. She also released a home-recorded album, made in her bedroom, of the same name.
Talking to online magazine Time Out Hong Kong, she described how the experience had changed her. "I've learned how to love myself. I used to want everyone to think I was perfect. That's why I worked a lot … I wanted everyone to think my work was perfect, I wanted everyone to love me. I wanted that love so much. But after the whole bipolar thing, I figured that it wasn't possible to achieve what I was striving for, and that at the end of the day it doesn't really matter all that much."
That same year, Loo hinted at further revelations to come in a Facebook post, saying, "When I was growing up, gender identity was something I had trouble with… You can say that I am a mix between male and female... Sexual orientation isn't a topic for fans. If I do get married, I will announce it to the world. I am dating right now, but you guys will have to wait to find out the gender of my partner on my wedding day."
She was banned from the Strawberry Music Festival in Guangzhou, China, after supporting the the Occupy protests of 2014 in Hong Kong, "unlike most Hong Kong celebrities who either remain silent or pledge loyalty to Beijing to earn access to the vast China market," as the South China Post's Vivienne Chow put it.
Two years later, at Taiwan's 28th Golden Melody Awards, Loo came out as a lesbian. By this time she was already married to Taiwanese cinematographer Fisher Yu Jing-Ping. They registered their marriage in Canada.
Crediting her wife as the inspiration for the award-winning song "Darling", from her album Imperfections, Loo told the awards ceremony audience: "My wife and I tied the knot abroad last year... I know the world is imperfect. So is my music and myself. But having you, who would still need perfection?"
Loo is believed to have taken her own life. In a last Facebook post on 2 August, the singer published a selfie and wrote: "I am going to do something great today – it is one of the decisions I made for myself since I turned 30. I finally understand why people like to take selfies of themselves as you really want to take a picture of yourself when you have a high morale."
After her coming out, which she described as "the brightest moment" of her life, Loo became a passionate advocate for LGBT+ rights. However, when praised for having the courage to come out so publicly, Loo always maintained that her struggle with bipolar disorder had required more bravery.
She is survived by her wife.
Ellen Loo, singer-songwriter, born 27 March 1986, died 5 August 2018
For confidential support on issues involving mental health and depression, you can call Samaritans on 116 123 or visit mind.org.uk
Register for free to continue reading
Registration is a free and easy way to support our truly independent journalism
By registering, you will also enjoy limited access to Premium articles, exclusive newsletters, commenting, and virtual events with our leading journalists
Already have an account? sign in
Register for free to continue reading
Registration is a free and easy way to support our truly independent journalism
By registering, you will also enjoy limited access to Premium articles, exclusive newsletters, commenting, and virtual events with our leading journalists
Already have an account? sign in
Join our new commenting forum
Join thought-provoking conversations, follow other Independent readers and see their replies