Elwin Wilson: Former KKK member who apologised for his racist years
Monday 01 April 2013 21:15 Comments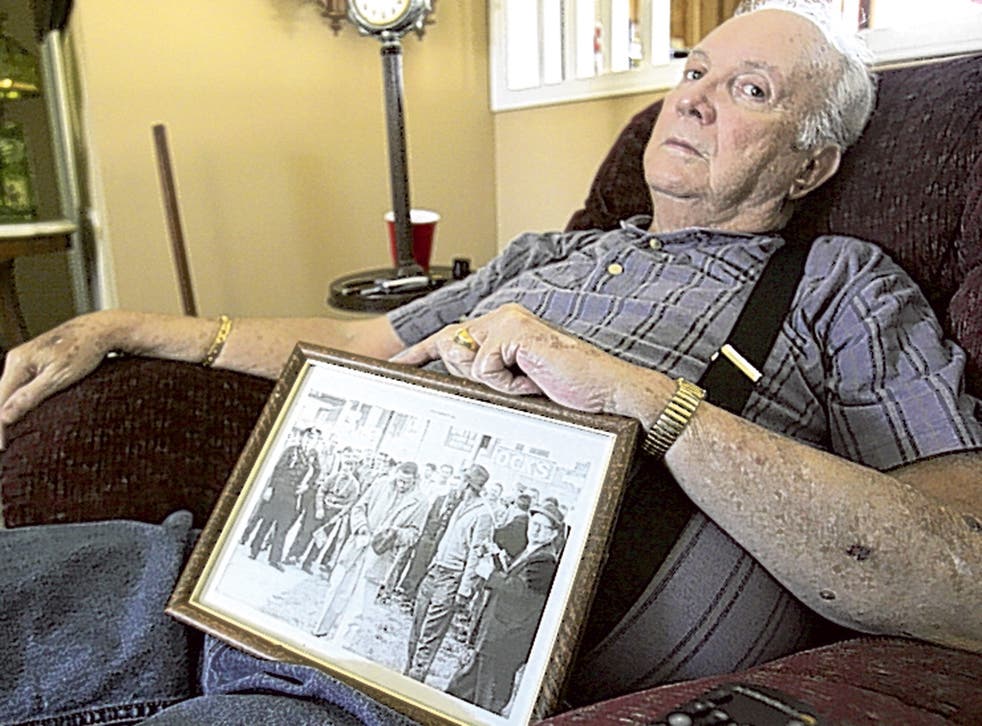 Elwin Wilson, who died on 28 March at the age of 76, was a former Ku Klux Klan supporter who publicly apologised for years of violent racism, including the beating of a black Freedom Rider who went on to become a Georgia congressman.
His wife, Judy Wilson, said her husband was relieved that he lived long enough to try to make amends for years of racial hatred. He detailed his deeds at length when he called The Herald of Rock Hill, South Carolina to apologise shortly after Barack Obama's presidential inauguration in 2009.
"He said he had it on his heart for a long time," his wife said. "He said he wished he could find the ones he mistreated and apologise to them all."
Among the actions he came to regret were cross burnings; hanging a black doll in a noose at the end of his drive; flinging cantaloupes at black men walking down Main Street, Rock Hill; hurling a jack handle at a black boy jiggling the soda machine in his father's service station; and the brutal beating of the future US Representative, John Lewis of Georgia, at a Rock Hill bus station in 1961.
"His story is a powerful story; his story must not be forgotten," Lewis told The Herald following Wilson's death. "His story and the way he arrived at his position must be understood, must be told." After his apology to the newspaper, Wilson apologised in several other public venues, including during a meeting with Lewis at the congressman's Capitol Hill office. In an interview with Associated Press in 2009 he tried to explain why he had decided to apologise.
"All I can say is that it has bothered me for years, all the bad stuff I've done,"Wilson said. "And I found out there is no way I could be saved and get to heaven and still not like blacks."
In March this year Lewis received apologies from the current police chief of Montgomery, Alabama, and the governor. But Wilson's apology remains special, he said. "He was the first private citizen. He was the very, very first to come and apologise to me ... for a private citizen to come along and say, 'I'm the one that attacked you; I'm the one who beat you.' It was very meaningful."
In 2009, Lewis and Wilson accepted the Common Ground Award for Reconciliation at the Canadian Embassy in Washington, DC. Also that year, both were honoured in California with awards on Worldwide Forgiveness Day; in Maryland, Wilson presented Lewis with an award. They also told their story on Oprah Winfrey's talk show.
Register for free to continue reading
Registration is a free and easy way to support our truly independent journalism
By registering, you will also enjoy limited access to Premium articles, exclusive newsletters, commenting, and virtual events with our leading journalists
Already have an account? sign in
Join our new commenting forum
Join thought-provoking conversations, follow other Independent readers and see their replies