Eric Watson: Photographer who worked with the Pet Shop Boys and for pop bible Smash Hits
Thursday 05 April 2012 21:26 Comments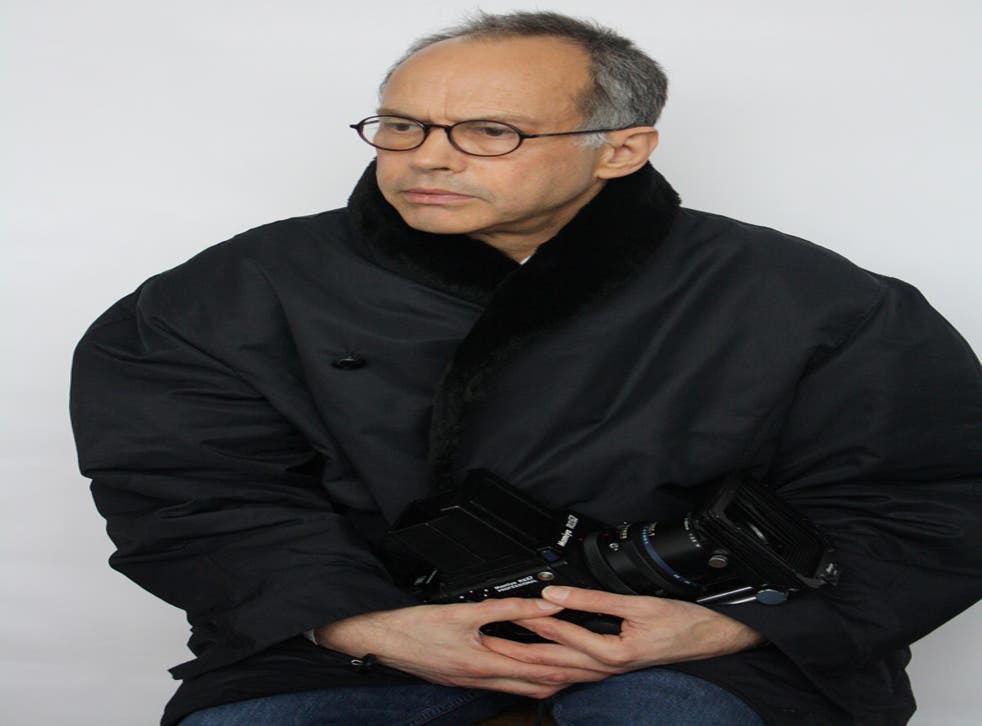 The pop music of the Eighties was bright, bouncy and shiny – and the biweekly magazine Smash Hits displayed the same qualities while providing the perfect handbook for teenagers throughout the British Isles and beyond to follow the latest bands and trends. A mainstay of the much-loved publication throughout the first half of the Eighties, the photographer Eric Watson shot many of its iconic covers, including those featuring Madonna, Madness and Morrissey, and helped define the "heroic" look of many of the acts from the period.
Watson's beautiful photographs also adorned big-selling singles and albums by Altered Images, Depeche Mode, Eurythmics, A Flock of Seagulls, Frankie Goes to Hollywood, Level 42, Musical Youth, Orange Juice, Spandau Ballet and Paul Young. The videos Watson went on to direct for the likes of The Christians, Holly Johnson, Chris Rea, Rod Stewart and Yazz could be just as shiny and glossy as his still images, but his lengthy collaboration with the Pet Shop Boys, which encompassed press photos, album covers – Please, Behaviour, Nightlife – picture sleeves and videos, enabled him to broaden his palette as he matched the electropop duo's loftier ambitions and aesthetics and turned pop portraiture into art.
"Most of my work with the Pet Shop Boys was about the juxtaposition of shiny pop things and decay: the implied entropy," he said. "It seemed like it wasn't really about pop music. It was about bringing other values into it."
Fittingly, several of Watson's memorable photographs graced the Icons of Pop exhibition at the National Portrait Gallery in 1999, while many of the distinctive images he created for Pet Shop Boys were exhibited at the same venue and included in a lavish coffee-table book entitled Pet Shop Boys: Catalogue in 2006.
Born in Newcastle in 1955, he came to London in the mid-Seventies where he met Neil Tennant, another Geordie student about to enter the world of publishing. Tennant introduced him to Krysia, who became his life partner and the mother of their two children.
Watson spent three years studying fine art at Hornsey College of Art, where his contemporaries included Stuart Goddard, who soon started performing as Adam Ant, Mike Barson, who went on to play keyboards in Madness, and Gina Birch and Ana da Silva, who formed the post-punk group The Raincoats. He thrived in this fertile environment and developed an interest in photography alongside painting. After leaving college, he assisted Red Saunders, the music photographer who had been a prime mover in the Rock Against Racism movement, and Gered Mankowitz, another luminary lensman, and began taking his own pictures.
In 1981, Tennant asked Watson to photograph Madness for Take It or Leave It! The Official Nutty Film Book, published to coincide with the group's autobiographical film. Coincidentally, the book was designed by Steve Bush of Smash Hits. Within a few months, Tennant became news editor on the publication and Watson's credit became synonymous with the bright and breezy style of Smash Hits after editor David Hepworth used a Madness shot from another session the photographer had done for Stiff Records to create a striking cover.
At first, Watson was unimpressed by the demos Tennant and Chris Lowe made as Pet Shop Boys. "They weren't entirely serious about it. It was just something to do at the weekend," he said. However, after the duo convinced the New York Hi-NRG producer Bobby Orlando to work with them on the original versions of "West End Girls", "One More Chance" and "Opportunities (Let's Make Lots of Money)", he championed them and persuaded Gordon Charlton of Epic to exercise its option on Orlando's Bobcat label and issue "West End Girls" in the UK in April 1984.
On that first release, Watson showed Lowe and Tennant in white T-shirts with a band of white light across their eyes, but by the time they signed to Parlophone and topped the charts on both sides of the Atlantic with a new version of "West End Girls" 18 months later, the three had had an image rethink and the duo were photographed in an alleyway, Lowe wearing his trademark BOY baseball cap and Tennant camping it up as a teddy boy.
The video clip that Watson and Andy Morahan directed for the remade "West End Girls" broke the escapist pop mould and simply captured the pair walking around the capital.
"It was a journey through the East End up to Leicester Square, the West End, at night when it's all glittery. Chris didn't want to be seen playing keyboards or anything. We realised there was something about somebody singing and somebody else doing nothing – just looking, then looking away – that adds a hideous tension. It's creepy but also, I suppose, charming. It was only later we realised we'd created a product," reflected the photographer turned video-maker.
He directed a dozen Pet Shop Boys promotional videos, including "Opportunities", "Suburbia", "Domino Dancing", "Left to My Own Devices", "It's Alright" and "So Hard" – shot in black and white in Newcastle – as well as "What Have I Done to Deserve This?", their 1987 collaboration with Dusty Springfield, set in a music hall and making dramatic use of drapes and stage curtains, one of his favourite visual tricks. "This is utterly fab," he said. "We just wanted to do something about show business, but in a terribly sort of English way. Because of Dusty, I guess. First there are people getting ready and then it's this show with all these layers."
Watson also made several television commercials before embarking on a new career as head of photography at Rye College. He died after suffering a heart attack.
Pierre Perrone
Eric Watson, photographer, director, teacher: born Newcastle-upon-Tyne 9 September 1955; one son, one daughter; died Rye 18 March 2012.
Register for free to continue reading
Registration is a free and easy way to support our truly independent journalism
By registering, you will also enjoy limited access to Premium articles, exclusive newsletters, commenting, and virtual events with our leading journalists
Already have an account? sign in
Join our new commenting forum
Join thought-provoking conversations, follow other Independent readers and see their replies