Gavin Hodge: Celebrity hairdresser who scandalised Sixties society when he eloped with a teenager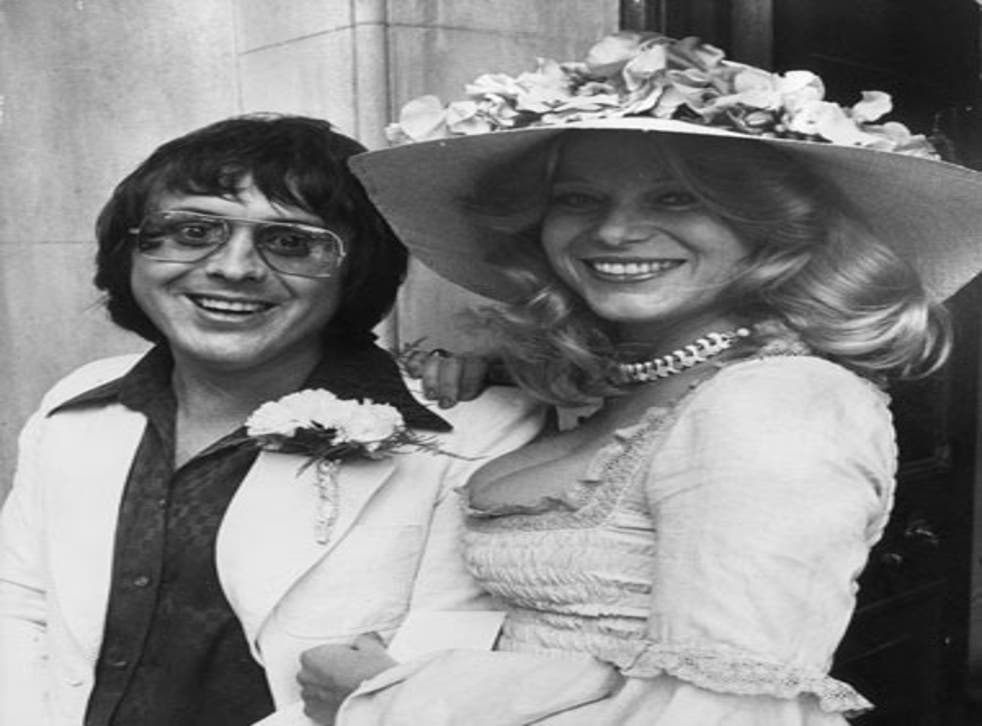 Gavin Hodge was a hugely fashionable hairdresser who, beginning in the London of the swinging Sixties, packed into his life an inordinate amount of drink, drugs and sex. While his claim to have bedded 2,000 women seems implausible, his frank admission that he was addicted to women had the ring of truth about it.
He also claimed to have been the inspiration for Warren Beatty's hairdresser in Shampoo, and his desires extended both to adult women and to teenagers. His daughter wrote of him in later life: "My parents divorced and my father resumed pursuing young blondes." He made the front pages in 1968 when he eloped with a good-looking and rich debutante, Jayne Harries, in an incident which generated some shock even in swinging London: he was 23, she was 16.
His marriage to Jayne was ill-fated. According to him, he found her in bed "with an Old Etonian called Tony who had just arrived in London from Spain." She was to die of a heroin overdose.
Gavin Robert Hodge was born in Bromley, Kent in October 1944. His father was a proofreader who worked for The Sun, his mother a hairdresser. "I left school at 15 without any qualifications," he recalled. "I was told I could go into the army or be a bricklayer, neither of which appealed."
He became an apprentice hairdresser in Chelsea, remembering: "In 1960 the first mod era was going on - there was the music, the clothes. First I was a beatnik, then I progressed to being a mod. I was good-looking, I wore tight velvet suits."
He worked in a variety of upmarket salons, boasting of building up a two-week waiting list which included clients such as Twiggy, Julie Christie and Joan Collins. During the day he styled hair, while at night he partied in fashionable clubs. Later, Hodge made his claim to have slept with 2,000 women; later still, however, he admitted: "This was mostly bullshit, but I was off my trolley then doing drugs. My main addiction is women. Give me a female and I'm happy."
His most publicised involvement was with Harries, a rich debutante who often had her hair done by Hodge: he described her as "the most stunning girl I had ever met." As so often with him, one thing led to another and, to her family's horror, she became immersed in a world of sex, drink and drugs. Jayne, a talented showjumper, had a trial for the junior Olympic team, an event which, Hodge related to his journalist daughter Gavanndra, was a disaster.
"Someone brought out a hash cake," according to Hodge. "We all tried a bit, but Jayne, who had to do everything to excess, ate half the thing. The next day she fell off her horse at the first jump. She just lay on the grass giggling."
With her parents trying desperately to extricate her from her relationship with Hodge, the pair eloped to Portugal. One version has it that she climbed out of her bedroom window at 2am clutching a mink coat; Hodge claimed with characteristic implausibility that she "clambered out of an upstairs window with three mink coats and six huge Louis Vuitton trunks."
They were married, apparently at her insistence, in Gibraltar, with the world's media following what was viewed as a sensational story. The pair careered around Europe and London, Hodge recalling that at one point they "holed up" with the Rolling Stones guitarist Brian Jones in Tangiers.
Back in England they lived the high life. He said: "There was a drawer full of money. One day she filled a shoebox with notes, went down the road and bought an Aston Martin; we crashed it that afternoon. The next day we went and bought a Jensen Interceptor."
He said she became addicted to heroin when she travelled to Afghanistan with another man. According to Hodge she turned up one evening "completely off her head". He remembered: "I walked out. It was selfish but I didn't know what to do with her. She was in a bad way. The girl I knew was gone – instead there was this rather bloated, confused person."
Four days later she was dead, having taken an overdose of heroin in a public lavatory in Guildford. He was not present at her funeral service: "I tried to contact her family because I wanted to go to the funeral," he said, "but I got no response."
In interviews with Gavanndra he angrily disclaimed any responsibility for Jayne's death. He declared: "The hat was hung on my peg that I was somehow responsible – that I had taken this innocent 16-year-old debutante and turned her into a junkie. That is absolutely not true and it makes me furious."
Hodge's second marriage, in 1975, was to a model from Wanstead named Jan Burdette. He continued to work as a hairdresser, but drink and drugs took their toll. In 1983 he turned a corner, however, when he checked into a rehabilitation clinic. He opened an initially successful chain of hairdressers in fashionable parts of London, including Knightsbridge, but in 1989 he was shattered by the death of his nine-year-old daughter Candy and again took to drink, sending his businesses into decline. He retired in 2000.
He had not, however, lost his appetite for teenage girls, Gavanndra relating: "He started to pick out a couple of 'favourites' from among my coterie of friends, and gleefully cast himself as their Svengali figure."
This resulted in the second elopement of Hodge's life, when he left his wife and went to live with a schoolmate of Gavanndra, who attended an exclusive public school. According to Gavanndra, "Dad succumbed to his roving eye and embarked on a relationship with a girl from the year below me."
This relationship lasted three years, ending Hodge's marriage. It could be regarded as an example of his sexual history repeating itself, the first time as tragedy, the second as farce.
David McKittrick
Gavin Robert Hodge, hairdresser: born Bromley, Kent 2 October 1944; married 1968 Jayne Harries (deceased), 1975 Jan Burdette (divorced 1992; two daughters, and one daughter deceased); died 22 October 2009.
Register for free to continue reading
Registration is a free and easy way to support our truly independent journalism
By registering, you will also enjoy limited access to Premium articles, exclusive newsletters, commenting, and virtual events with our leading journalists
Already have an account? sign in
Register for free to continue reading
Registration is a free and easy way to support our truly independent journalism
By registering, you will also enjoy limited access to Premium articles, exclusive newsletters, commenting, and virtual events with our leading journalists
Already have an account? sign in
Join our new commenting forum
Join thought-provoking conversations, follow other Independent readers and see their replies