Gerald Reddington: Priest and former stockbroker who dedicated his life to helping those in need
Before becoming a charismatic church leader, he worked for the homeless while still a big City earner
Gavin Turner
Sunday 09 August 2020 14:04 Comments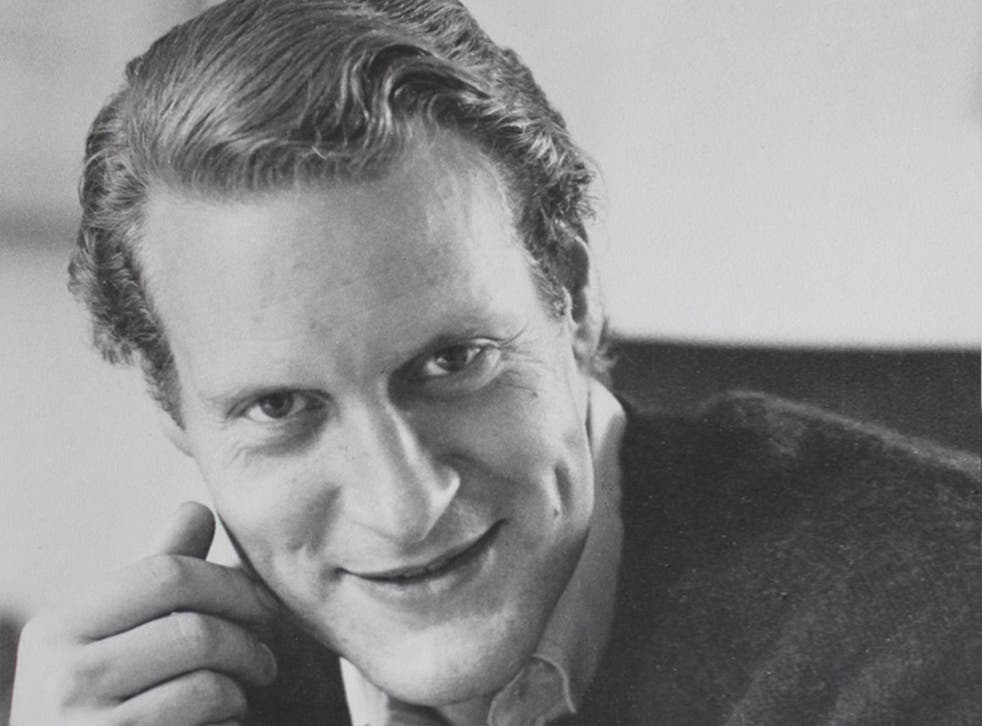 From wealthy stockbroker to a much more modest existence on a clergy stipend, Gerald Reddington had a life devoted to public service. He worked for the homeless while still a big City earner, and was later a charismatic parish priest who also gave help to many as a trained psychotherapist and counsellor. Somehow he found time to be a devoted family man, with a talent for conviviality and making many lifelong friendships.
Father Gerald has died at Seaview on the Isle of Wight at the age of 85, after some years of ill health. His daughter Victoria gave up her publishing career in Sydney to move with her Australian husband Darren Jol to Seaview to look after her father in his last years, just as Gerald himself had attended devotedly to his beloved wife Valerie who had suffered from increasingly debilitating Parkinson's some years earlier.
Gerald's father Mortimer Reddington was a doctor from New Zealand who had come to London to further his medical studies. He stayed on and became first a navy surgeon, being invalided out of the army during the Second World War, and later a distinguished Harley Street gynaecologist. Gerald was the youngest of three brothers, the other two having managed to complete their education becoming respectively a doctor and an academic. However, Gerald's mother Yvonne (nee Boden) died when he was five while his father was absent on naval service. Mortimer Reddington after two subsequent marriages also died when Gerald was still only sixteen, and he had to leave Repton due to lack of funds for the school fees.
During the Blitz, he and his middle brother Bruce were sent to live with a family friend who ran a small hotel, The Orange Tree in Seaview, and he began his lifelong love of sailing and of Seaview society. Years later Gerald and his family acquired The Orange Tree, no longer a hotel, which became a favourite family home where many holidays were spent sailing and socialising at the local yacht club.
Gerald did his national service in the Duke of Wellington's Regiment, posted to Gibraltar where with his striking looks and attractive personality he enjoyed a life of partying and sailing. The army was followed by a move into the City. His father Mortimer's third wife Beryl subsequently married the 2nd Lord Colwyn, a stockbroker, who introduced Gerald to his firm. To further his career Gerald later moved twice to different firms having advertised his skills variously in The Times and Financial Times, and ended up at Scott Goff and Hancock, where he became head of sales and in due course senior partner.
But there were many other sides to Gerald Reddington's life. His stepmother Lady Colwyn introduced him to the actor Valerie Gaunt, who had a brief but notable career and starred in two Hammer Horror films with Peter Cushing and Christopher Lee, before retiring to bring up the couple's four children: Marcus, Adam, Benedicta and Victoria. As Gerald's childhood was touched by tragedy, so was the early part of their marriage. When Gerald was 36 he and Valerie lost nine-year-old Adam from a congenital heart disease. Later his brother Bruce, to whom Gerald had been closest since childhood, died prematurely in middle age.
Both Gerald and Valerie retained their links to the theatrical world, supporting Judy Garland through her sad late returns to the London stage, and socialising with other stars like Nureyev. Gerald also joined the Garrick Club where he loved entertaining family and friends, met well-known actors, and became the chair of the club's charity committee, disbursing the funds from the AA Milne bequest: the Winnie the Pooh royalties.
But his most notable achievements were to be in very different spheres. He and Valerie were lifelong devotees of the celebrated Anglo-Catholic Church of All Saints Margaret Street in London. The difficulties of Gerald's childhood seem to have inspired him to the service of others who struggled with life's problems. He started doing social work at Centrepoint, the London drop-in centre and night shelter for the homeless. One night a week for several years, after finishing a day's stockbroking, he would slip out of his City suit, don his jeans, travel to Soho and spend the entire night ministering to the homeless, before going straight back to the office the next morning. All this while coping with the responsibilities of fatherhood. It really was burning the candle at both ends. He acted as chair for Centrepoint for 11 years.
Gerald also had a strong calling to the priesthood and although his schooling was curtailed and he missed out on a university education as a young man – for which his acuity and enquiring mind would certainly have qualified him – he joined the Southwark Ordination Course with evening classes while still working in the City. He was ordained deacon at the age of 45. An article in The Independent on Sunday in November 1997 featured Gerald and others from the City who had felt a vocation to become Anglican or Catholic priests later in life. Gerald told The Independent that he felt fingered by God in this move from the aggressive masculine world of the City to "a post where I must be passive and help people cope with the stresses of the world". This urge to help also led him into training as a Jungian psychotherapist, assisting fellow clergy and many others in coping with their difficulties and demons.
Gerald's life was not only touched by tragedy, but also by practical difficulties. As a wealthy stockbroker he had enjoyed a fine house in Hampstead and at different times elegant and charming country houses, first in the Dedham Vale then in Somerset. But as a Lloyds Name he was largely cleaned out by one of the insurance market's periodic crises, and he and Valerie found themselves subsisting on not much more than a relatively paltry vicar's salary followed by a very small clergy pension. But with great Christian resignation he accepted that "the Lord gave and the Lord has taken away". He had enjoyed the good things of life, but ultimately other things were more important to him.
As a priest his first official post was as an assistant curate at St Vedast's church near St Paul's Cathedral, and with his theatrical connections he also became chaplain and counsellor to the students at the Guildhall School of Music and Drama, which awarded him an honorary degree. Aged 51 he returned to All Saints Margaret Street from 1985 to 1990, but found himself needed and was worthy of a parish of his own. This was to be the large if neglected suburban Anglo-Catholic church of St Barnabas Ealing where he was parish priest from 1990 to 1999. He sorted out structural problems with the building, and as a quietly charismatic preacher with exceptional pastoral gifts began to fill the congregation with many new parishioners and young families. His lasting physical legacy was a new church hall with ample facilities costing nearly £1m, about half from a Millennium grant, the rest a tribute to Gerald's fundraising and financial skills and City connections. He even set up a contract for a Montessori school to occupy the new hall during the week to provide an additional income stream for the church.
On retirement he returned to his childhood haunts in Seaview. For as long as he was able he continued to preach, to help out at local churches on the Isle of Wight, to conduct retreats at the Community of the Resurrection at Mirfield, and to further his mission to those with troubled lives through his psychotherapy and counselling. A loving husband and family man, with a lively sense of humour and a lifelong empathy with all conditions of people, he was much-loved by his parishioners at St Barnabas, and by a wide and diverse group of friends.
With the lockdown he was lucky to have had more or less the Requiem Mass that he had planned for himself, at St Peter's Church just down the road from his home. There was one solo singer from Margaret Street and music recorded by the choir of All Saints, and the service was attended only by immediate family and a handful of close friends. There will be a grander celebration of his life when circumstances permit, with a memorial service in London for the many people who knew and were touched by the life of Gerald Reddington.
Gerald Reddington, priest and former stockbroker, born 8 August 1934, died 17 June 2020
Register for free to continue reading
Registration is a free and easy way to support our truly independent journalism
By registering, you will also enjoy limited access to Premium articles, exclusive newsletters, commenting, and virtual events with our leading journalists
Already have an account? sign in
Join our new commenting forum
Join thought-provoking conversations, follow other Independent readers and see their replies