Gerallt Lloyd Owen: Renowned Welsh poet
Welsh poet and broadcaster whose sonorous verse mourned the creeping loss of his native culture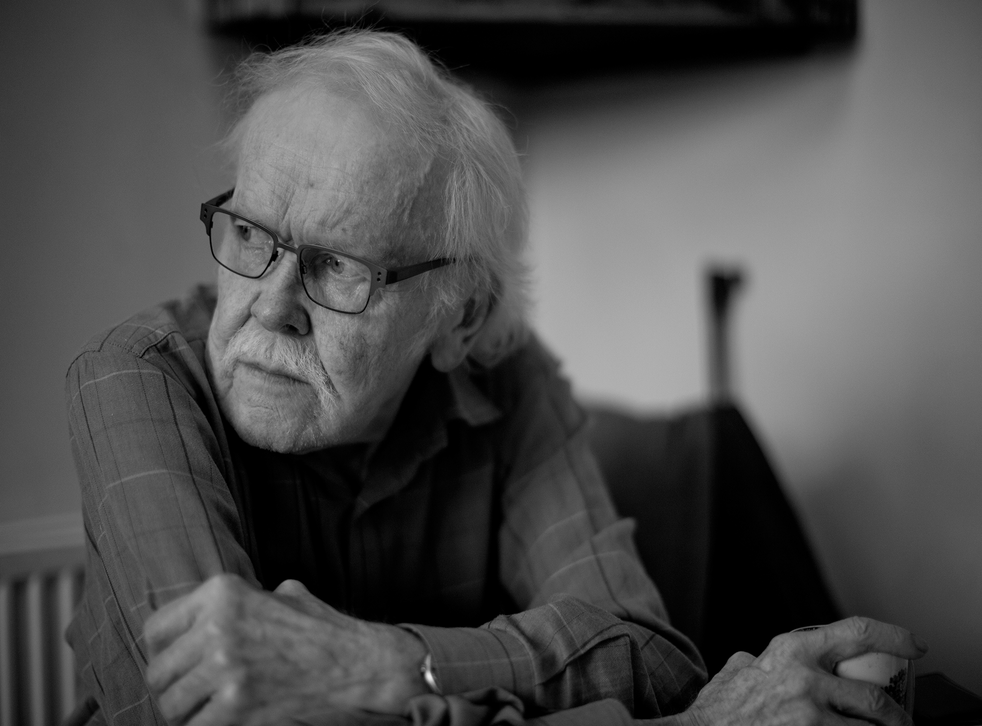 One of the most gifted and influential Welsh poets of modern times, Gerallt Lloyd Owen was a master of cynghanedd, an ancient system of sound-chiming within a line of verse, involving the serial repetition of consonants in precise relationship to the main accents in the line, together with the use of internal rhyme.
It is found in primitive form in the earliest extant poetry of the sixth century and in rich complexity in the work of the medieval masters – and is still used to striking effect in modern Welsh poetry.
Gerallt Lloyd Owen was one such master. His poems are familiar to most literate Welsh-speakers and are often quoted, especially those written at the time of the investiture of the Queen's eldest son as Prince of Wales in 1969. Addressing Llywelyn ap Gruffudd, the last prince of independent Wales, he wrote:
Wylit, wylit, Lywelyn,
Wylit waed pe gwelit hyn.
Ein calon gan estron ŵr,
Ein coron gan goncwerwr,
A gwerin o ffafrgarwyr
Llariaidd eu gwên lle'r oedd gwŷr.
Translated, this reads: "You would weep, weep, Llywelyn/ Weep blood if you saw this./ Our heart with a foreigner/ Our crown with a conqueror/ And a populace of favour-seekers/ With meek smiles, where once were men."
There was an outpouring of anti-royalist verse in the period leading up to the investiture, but none captured the angst and contempt so well as Owen. He saw through the official bluff that Charles was the true Prince of Wales and satirized the obsequious fawning on the monarchy that sickened many a patriot's heart. His first substantial collection of poems, Cerddi'r Cywilydd ("Poems of Shame", 1972), contained almost all the verse that challenged the veracity of the event at Caernarfon Castle in July 1969 and lashed the servility of those Welsh people who had been hoodwinked into accepting it. The poems, republished as a collection in 1990, remain popular to this day.
A second collection, Cilmeri (the name of the spot near Builth where Llywelyn the Last Prince was killed by Anglo-Norman forces in 1282), published in 1991, contained more poems than the first, but they were written on a wider spectrum and not all were in cynghanedd; in some, the poet assumes the traditional role of the Welsh poet who celebrates community and serves as soothsayer. But all demonstrate Owen's mastery of his medium and in vivid language that sings and resonates to memorable effect. The collection won the Wales Book of the Year prize in 1992.
He was by now recognised as one of the leading poets in the Welsh language, and had won the Chair at the National Eisteddfod in 1975 and 1982. He had also won fame as an adjudicator in the bardic contests broadcast in the popular series on BBC Radio Cymru, Talwrn y Beirdd, in which teams of poets in the strict metres are asked to compose impromptu verses, sometimes on humorous subjects, a unique feature of the literary scene in Wales.
His dry, puckish humour as a broadcaster contrasted with the sadness of his poetry, which is suffused with a sense of loss as he contemplates the decline of the rural communities he knew in his youth. The influx of English-speakers who move into the Welsh heartlands, often without realising the damage they do to the native culture, filled him with a profound despair that found its way into his writing. He edited about a dozen selections from Talwrn y Beirdd, and from 1976 to 1983 he co-edited Barddas, the magazine of Cymdeithas Cerdd Dafod, devoted to new writing in Welsh.
As related in his book Fy Nghawl Fy Hun ("My Own Soup", 1999), Gerallt Lloyd Owen was born and brought up in Y Sarnau, Merioneth, into a richly cultured family that set great store by the writing and reading of poetry in the traditional metres. He began writing verse as a schoolboy and was soon regarded by his fellow poets as one who would one day excel in the writing of verse in the strict metres. His brother Geraint is also an accomplished poet. Owen was educated at Bangor Normal College and spent some years as a teacher at Trawsfynydd and Bridgend; in the latter place he was on the staff of Ysgol Glyndŵr, a private Welsh-language school established by the philanthropist Trefor Morgan.
He left teaching in 1971, and shortly afterwards, having failed to establish a comic for children, Yr Hebog, set up a publishing imprint, Gwasg Gwynedd, which undertook commercial printing as well as the publishing of Welsh books; it flourished for more than 40 years as one of the most prolific and enterprising firms in Wales, but recently ceased trading. At his request, donations instead of flowers were to be sent to the Yes campaign in the referendum on Scottish independence.
Gerallt Lloyd Owen, poet, editor, publisher and broadcaster: born 6 November 1944 Y Sarnau, Meirionnydd; married 1972 Alwena Jones (marriage dissolved, one son, two daughters), partner to Iola Gregory; died Bangor, Gwynedd 15 July 2014.
Join our new commenting forum
Join thought-provoking conversations, follow other Independent readers and see their replies