Gordon Colling: Trade unionist who helped pave the way for the changes that made Labour electable once more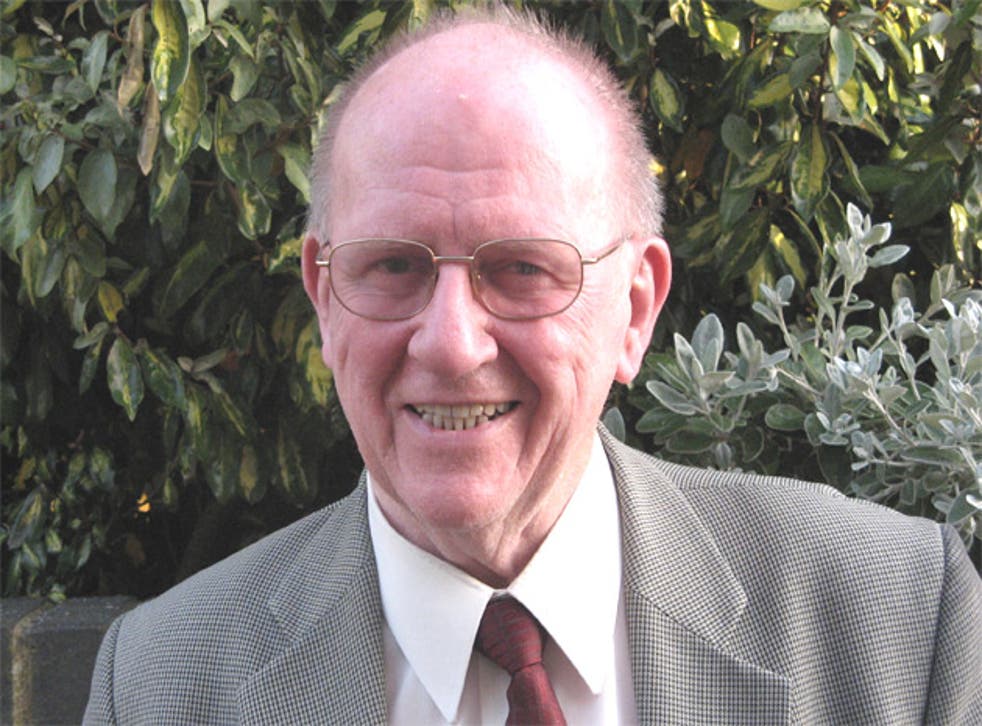 Many newly- elected members joining the Parliamentary Labour Party for the first time are struck by the fact that often the opinions of politicians who enjoy a high media profile count for little, and that the opinions of some colleagues, virtually unknown to the public, count for a great deal. So it was, I found, in the mid-1980s, with the National Executive Committee of the Labour Party. Gordon Colling was by no means a household name but his opinions soon came to matter a great deal in the deliberations of the Party during those turbulent years.
Neil Kinnock – then Party leader, battling against the Militant Tendency and, as he saw it, saving the party from Derek Hatton and others in Liverpool – recalled, "Gordon was absolutely authentic Labour. He was neither New Labour nor old Labour, but absolutely consistent. He lived to serve as a trade unionist, and as a Labour representative. He had a mixture of wry humour and loyalty, and courage which made him a marvellous comrade." One example of his courage which I witnessed at first hand was his willingness, for what he believed to be the good of the Labour Party, to differ from the opinions of his own trade union. No cipher he!
Kinnock's considered opinion is that without the steadfastness of Gordon Colling and several trade union members of the NEC, the changes to policy, constitution and organisation of the party, which a decade later were to make Labour electable once more, simply could not have been achieved.
After the 1992 General Election, my friend John Smith became Party leader. In the two years up to his untimely death in 1994, Smith told me often what a stalwart support Gordon Colling was, and of the extent to which he relied on his sound judgment in the most delicate matters of industrial relations and Party management. Albeit Smith had to compromise, against his will, with Colling, who did not share the leader's views on OMOV – one member, one vote.
Gordon Colling was born in Sunderland, the son of a ship's plater whose struggle for better conditions for workers in the Austin & Pickersgill yard led to spasmodic unemployment in the 1930s. In the 1960s I met his father and mother, both on Sunderland Council and colleagues and friends of Ernest Armstrong, later Deputy Speaker and then Chairman of the Sunderland Education Committee. Colling served his apprenticeship as a compositor, working on the Sunderland Echo newspaper. Taking an interest in the affairs of the Typographical Association, he was chosen to be secretary of the Sunderland Trades Council after he had done his National Service in the RAF.
When I told him during the coffee break of an NEC meeting that I had had a difficult, if enjoyable, confrontation with students at Ruskin College, Oxford, who had asked me to come to speak on Labour policies, Colling smiled – he had an engaging, quizzical smile -– and said he was glad to hear it. He had benefited greatly from his time at Ruskin, unfortunately truncated by a wretched road accident which left him with a lifelong limp.
In 1961 Colling got a job as a staff member of the Typographical Association, moving to their Manchester headquarters. Four years later, with the formation of the National Graphical Association, he moved to Bedford. Following stints in the NGA's research and education departments, he became National Officer.
In this position, one of his tasks was to conduct negotiations with print companies among those owned by Robert Maxwell. The only occasion on which I incurred the rough edge of Colling's tongue – he could be very blunt – was when I tried to defend Maxwell by saying that his Pergamon Press had made it possible for British scientists to get their articles into print before their American rivals.
Becoming National Political Officer of the NGA, and later the Graphical Paper and Media Union, into which the NGA was subsumed, he took up a seat on Labour's National Executive in 1985. It added to his authority that when he was Secretary of the Bedford Trades Council, he had stood as Labour parliamentary candidate, losing to Sir Trevor Skeet in 1974 – in the seat held by Christopher Soames until Brian Parkyn snatched it for Labour in 1966.
Colling' great friend Larry (later Lord) Whitty, General Secretary of the Labour Party, encapsulated his contribution at his funeral service: "Gordon helped to bring together the trade union group into alliance with the NEC's centre left, and as he took over de facto leadership of the group he kept that coalition together in support of the leadership through the toughest of times. Gordon was a fixer. His meetings on the eve of the NEC with the Leader's office and with the General Secretary, and his telephone calls to his colleagues, set up the NEC meetings and delivered whatever votes were needed. It provided the stability the party needed to recover from the near oblivion of the1983 elections and the disappointment of the '87 election. Gordon's great gift was that he brought people together."
The chairmanship of the Labour Party Conference used to alternate - Labour MP for the constituency section one year, women's section MP the next year and trade union member of the NEC the following year. In my 43 years as an MP, I have no hesitation in saying the best chairmen of the party were the trade unionists, followed by the women MPs, with the male MPs a bad third. At the party conference in 1995, Colling as chairman made a significantly effective contribution to the success of the Conference, although he was sceptical of New Labour.
After Colling retired from union office in 1998, he devoted himself to local politics in Bedford and the Bedford Pilgrims Housing Association, of which he was chairman between 1989 and 2004. As a young man he had served as a councillor on Sunderland Council, and his skills and experiences were valuable when he later became leader of the Labour group on Bedford Borough Council in the 1970s, and later on Bedfordshire County Council. He was much respected by staff and fellow councillors regardless of party.
His friend from his Sunderland days, Hilary Armstrong, later Government Chief Whip, told me: "As Housing Minister I met Gordon on a number of occasions when he chaired one of the first housing associations which the Labour government established for the transfer of council housing. Because Labour were developing that policy, we discussed its strengths and weaknesses, particularly financing and what was happening in Bedford." Colling was forever interested in reaching constructive solutions to problems.
He was a born negotiator and often a wily one. He was a patient listener and a firm friend. But at the end of the day the key thing about him was that he was honest. Having listened, he would always tell the truth as he saw it, irrespective of who he was talking to. Employers, union leaders, party apparatchiks and would-be prime ministers can always benefit from those people who can be relied upon to "tell truth to power". Gordon Colling was one of those.
Tam Dalyell
Gordon Colling, print compositor and trade union leader: born Sunderland 10 March 1933; official of print unions 1961-1998; member, Labour Party NEC 1985-1998; Chairman, UK Labour Party 1995; married Janet Best (died 1991; one son, one daughter), partner to Kay Burley 1999-; died Bedford 4 June 2011.
Register for free to continue reading
Registration is a free and easy way to support our truly independent journalism
By registering, you will also enjoy limited access to Premium articles, exclusive newsletters, commenting, and virtual events with our leading journalists
Already have an account? sign in
Register for free to continue reading
Registration is a free and easy way to support our truly independent journalism
By registering, you will also enjoy limited access to Premium articles, exclusive newsletters, commenting, and virtual events with our leading journalists
Already have an account? sign in
Join our new commenting forum
Join thought-provoking conversations, follow other Independent readers and see their replies