Hal Kanter: Director and writer who made the first US sitcom with a black female star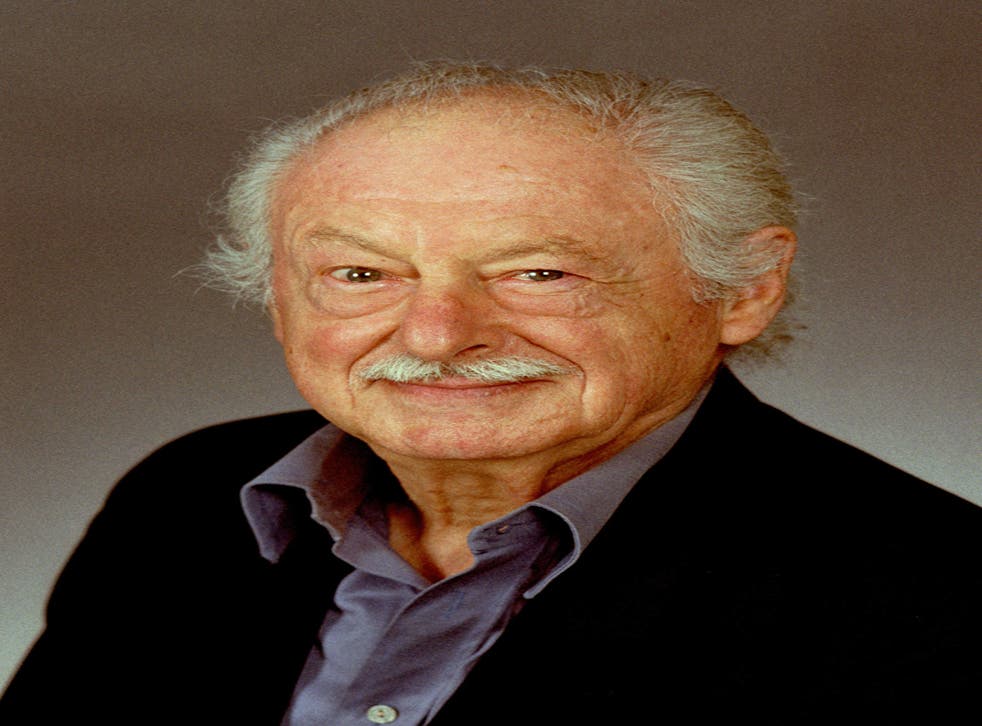 The screenwriter and director Hal Kanter wrote humorous material for such stars as Bob Hope, Bing Crosby, Danny Kaye, and the team of Dean Martin and Jerry Lewis, and directed Elvis Presley in the film Loving You (1957).
Though noted primarily for his witty comic writing, he collaborated with Tennessee Williams on the screen adaptation of Williams's play The Rose Tattoo (1955). He also made television history in 1968 when he created Julia, the first sitcom to feature an African-American actress (Diahann Carroll) in a role other than that of domestic help.
He wrote material for the Academy Award ceremony for over 30 years, first writing for the Oscarcast in 1952, a year before it transferred from radio to television, and he shared in two Emmy Awards for the show in 1991 and 1992. He contributed material for such hosts as Johnny Carson, Billy Crystal and Whoopi Goldberg, and was described by the noted humorist Carl Reiner as "one of the wits of the industry."
The son of Albert Kanter, who founded Classic Comics (later Classics Illustrated), which presented literaryclassics in comic-book adaptations, he was born in Savannah, Georgia in 1918. After contributing gags to comic strips and magazines as a teenager, he moved to Los Angeles, where he wrote for Jack Oakie's radio show in the late 1930s and began a prolific decade of radio work for such stars as Crosby and Kaye. He moved into television in 1949 as head writer on The Ed Wynn Show, a live variety show.
The first film he co-wrote was the musical Two Tickets to Broadway (1951), the story of hopefuls trying to break into television, after which Hope asked him to write additional dialogue for My Favorite Spy (1951), in which Hope had a dual role as an espionage agent and a looalike burlesque comic who is persuaded to impersonate him. Kanter was one of three writers on Road to Bali (1952), the sixth film in the popular Road series starring Hope with Bing Crosby and Dorothy Lamour. Though critics complained that the film lacked the spontaneity that had been a trademark of the earlier films, it was a success, and Kanter was a writer on further Hope vehicles Here Come the Girls (1953), Off Limits (1953) and Casanova's Big Night (1954), in which he played a hairdresser mistaken for the great lover.
Producer Hal Wallis then asked Kanter to adapt a Damon Runyon story for the popular comedy team of Martin and Lewis. Money from Home (1953), a fanciful tale of gamblers and racketeers, was shot in 3D, but audiences had grown apathetic about the process and the film was shown "flat". Wallis then assigned Kanter to two dramatic movies. About Mrs Leslie (1954) was Shirley Booth's first starring role since her Oscar-winning debut in Come Back, Little Sheba (1952). In the touching tale of a boarding-house owner who has a secret affair with a married millionaire (Robert Ryan), Booth was luminous but the film was too low-key for box-office success.
Kanter then collaborated with Williams on The Rose Tattoo, written by Williams as a play five years before for the Italian actress Anna Magnani, who had to decline because she was struggling with the English language. Her English now acceptable, she gave a magnificently earthy performance as a Sicilian widow who fights her attraction to a virile trucker (Burt Lancaster) because of fidelity to her late husband. Magnani won an Oscar and the film's success prompted Wallis to ask Kanter to direct as well as co-write an Elvis Presley vehicle, Loving You (1957), the story of a truck driver's rise to rock'n'roll fame. After Presley stated his theory that stars such as Marlon Brando were great actors because they never smiled, Kanter let him give a smile-free but effective performance.
"When Wallis asked me to look at a screen test of Presley, I was wary," Kanter recalled. "I thought he was just a passing fancy for youngsters, particularly girls, but my socks were knocked off by what I saw. I think if he had had better scripts and not been so reliant on songs, he might have been a superb screen actor."
Kanter's confident direction helped Loving You achieve massive success, but his next two films as a director, I Married a Woman, with comic George Gobel and Diana Dors, and a Dan Rowan and Dick Martin comedy, Once Upon a Horse (both 1958), were flops. He returned to writing, which he preferred, on a pleasant musical, Mardi Gras (1958); Let's Make Love (1960) starring Marilyn Monroe; another Bob Hope comedy, Bachelor in Paradise (1961); Frank Capra's Pocketful of Miracles; another Presley vehicle, Blue Hawaii (1961); and Move Over, Darling (1963), starring Doris Day and James Garner.
Kanter was also in demand as a TV writer, and in 1955 he won an Emmy for producing and writing The George Gobel Show. In 1969 he was nominated for another for producing and writing the landmark show Julia. Eighteen years earlier, Ethel Waters (succeeded by Louise Beavers and Hattie McDaniell) had starred in a hit television series, The Beulah Show, but as a stereotypical black maid. In Julia, Carroll played a widowed nurse with a young child whose best friend is white, and Kanter was proud that it opened a door. "Bill Cosby first opened it with I Spy [1965]," he said, "but Julia opened it wider."
In 1975 Kanter was an executive producer on All in the Family, the US version of Till Death Us Do Part.
Hal Kanter, writer and director: born Savannah, Georgia 18 December 1918; married 1941 Doris Prouder (three daughters); Died Encino, California 6 November 2011.
Register for free to continue reading
Registration is a free and easy way to support our truly independent journalism
By registering, you will also enjoy limited access to Premium articles, exclusive newsletters, commenting, and virtual events with our leading journalists
Already have an account? sign in
Register for free to continue reading
Registration is a free and easy way to support our truly independent journalism
By registering, you will also enjoy limited access to Premium articles, exclusive newsletters, commenting, and virtual events with our leading journalists
Already have an account? sign in
Join our new commenting forum
Join thought-provoking conversations, follow other Independent readers and see their replies