Heather Dohollau: Poet who who was born in Wales but was acclaimed for her work in French
Meic Stephens
Sunday 07 July 2013 13:24 Comments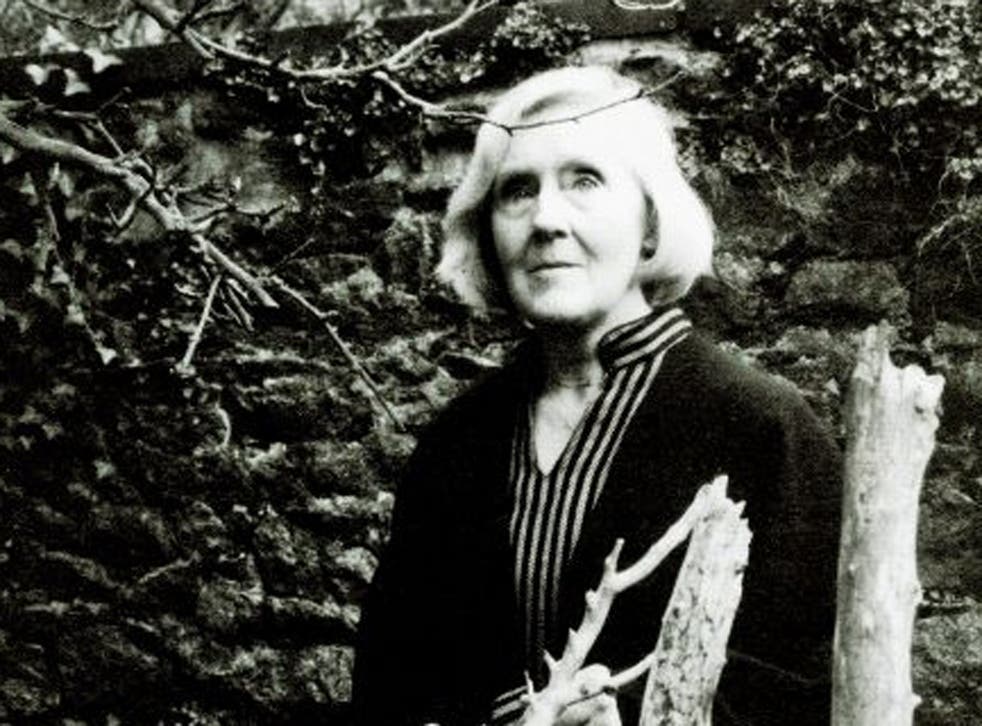 If it is rare for a poet to write in a language that is not her mother tongue, Heather Dohollau was that rarity: born and brought up in Wales with English as her first language, she wrote almost all her poems in French. Her work was admired by writers such as Louis Guilloux, Yves Bonnefoy, Jean Grenier and Pierre Jean Jouve, with whom she enjoyed close friendships.
She lived in France for more than 50 years, mostly at Saint-Brieuc on the northern coast of Brittany where the library honoured her with an exhibition and colloquium shortly after her 70th birthday. Her reputation as poet and critic was recognised in 2000 when she was made Officier de la Légion d'Honneur. By then she had published a dozen books in French.
Heather Lloyd was born at Tynewydd, near Treherbert, a granddaughter on the distaff side of the general manager of the Llwyn-y-pia collieries, who was a descendant of Thomas Charles of Bala, leader of the Welsh Methodists. Her father worked for the Patents Office and soon after her birth the family went to live in Penarth. There she was educated at a private school and began learning French at the age of six.
When her father lost his job and had to move to London, where he became a civil servant with the Ministry of Aircraft Production, she worked in a Cardiff bookshop until joining the Women's Land Army in 1942. After the war, and a nursing course, she decided she would like to live in France; the stimulus was seeing Les Enfants du Paradis, but she recognised in herself an affinity with French life.
She went to Paris, living on her own, attending classes at the Ecole des Beaux Arts (she was a talented art student) and exploring the streets. It was not long before she met Youn Dohollau, who she married in 1951 and with whom she went to live on the island of Bréhat, off the Brittany coast. Although life was difficult, with no fresh water and where fishing provided only a subsistence living, she stayed for seven years, and two of her seven children were born there. It was her time there, she told me, that cut her off from English, but she would also paraphrase Wittgenstein: "Since the body tends to rise to the surface of the water, one should resist and try to swim to the bottom"; there was something in her that could not refuse a challenge and she prized her independence.
Having left her husband, whom she would excise from all accounts of her life and work and who is not mentioned in her poems, she settled in Saint-Brieuc in 1958, working as a librarian. The book-filled house in the rue Brizeux where she spent the rest of her life had been the home of Louis Guilloux, the Breton writer who was among her first friends in France; she was also encouraged by Pierre Jean Jouve, with whom she remained intimate until his death in 1976.
Although she had begun writing poems in English on Bréhat, in 1967 she turned to her second language, and all subsequent writing was done in it. At first it was the difficulty of expressing herself in French that she found stimulating and at first she confined herself to prose. Among her esteemed works were a monograph on Rilke and a long essay on Victor Ségalen, author of prose poems in the Chinese style, reprinted in Les Cinq Jardins (1974).
But the poems started to come in French. The first volume of her mature period was La Venelle des Portes ("The alley with the doors", 1981), published by Yves Prié at a small press, Folle Avoine, who printed all her subsequent books. She continued to publish throughout the 1980s and 1990s. A sequence reflecting her time on Bréhat appeared as dans l'île ("on the island") in 1985 and was reissued three years later. Other books included La Réponse ("The Reply", 1982), Pages Aquarelles ("Water-colour pages", 1989); and La Terre Âgée ("The old earth", 1996).
Critical acclaim came thanks mainly to Michael Bishop, Professor of French Literature at Dalhousie University in Nova Scotia, who did much to introduce her to an anglophone audience. He included a generous selection of her work in Contemporary French Women Poets: a bilingual anthology 1965-1995 and contributed a major article to the symposium Lignes de Vie ("Life lines"), the transactions of the colloquium held at Saint-Brieuc in 1996. The approval of Yves Bonnefoy, one of the most outstanding French poets of his generation, who was attracted by Dohollau's hermetic quality, also enhanced her reputation, while she came to the attention of US readers in 2000 when a special number of Poetry Chicago included a group of her poems translated by Hoyt Rogers.
Dohollau's poems are imbued with a sense of wonder and a serenity that are expressed in abstract, visionary and sometimes oracular images, largely unpunctuated and non-realistic in the manner of much modern French verse. The vital source of Dohollau's inspiration lay at the bottom of deep water and to get at it she had to make considerable effort in her adopted language. Because she could no longer rely on old linguistic habits, she was forced to clarify her ideas and feelings before exploring them in greater detail. She was fascinated by the problems of working inside that other language, unable to go back to English but still puzzled by the mystery of where poems come from:
"Two languages stride together
To the threshold of the page
And the one that takes precedence
Is not your mother's
But rather yours, my daughter
For it is in you that we are
Almost genuine"
Her poems are full of references to walls, windows, doors, thresholds, passages, alleys, gardens, paths, landmarks, boundaries, and the word "transparency". Although generally optimistic, at times even prayerful, they hold no metaphysical certainties and cannot be said to be mystical. A typical image involves holding one's breath and squeezing into a sort of initiatory passageway: "In the intermediary state, the world is real." If a dark note is occasionally struck it is because she found a fundamental contradiction between the earth's plenitude and a void, a lack of religious belief, in herself. Dohollau believed the poet's task is to ask the age-old questions about the experience of being alive:
"What remains for me is the memory of places
Where I searched by asking questions
To say what is
And the answers so long in coming
Were what made up those moments
The water pouring from the cup of my hands"
Heather Lloyd, poet: born Tynewydd, Glamorgan 22 January 1925; married 1951 Youn Dohollau (marriage dissolved; six children, and one daughter deceased); died St Brieuc, Brittany 30 April 2013.
Register for free to continue reading
Registration is a free and easy way to support our truly independent journalism
By registering, you will also enjoy limited access to Premium articles, exclusive newsletters, commenting, and virtual events with our leading journalists
Already have an account? sign in
Join our new commenting forum
Join thought-provoking conversations, follow other Independent readers and see their replies