Herbert Lom: Versatile character actor who will be forever remembered as Clouseau's boss in the 'The Pink Panther'
A young Peter Sellers asked him for advice. 'I don't think you'll need me, chum,' he told him
Robert Sellers
Thursday 27 September 2012 19:53 Comments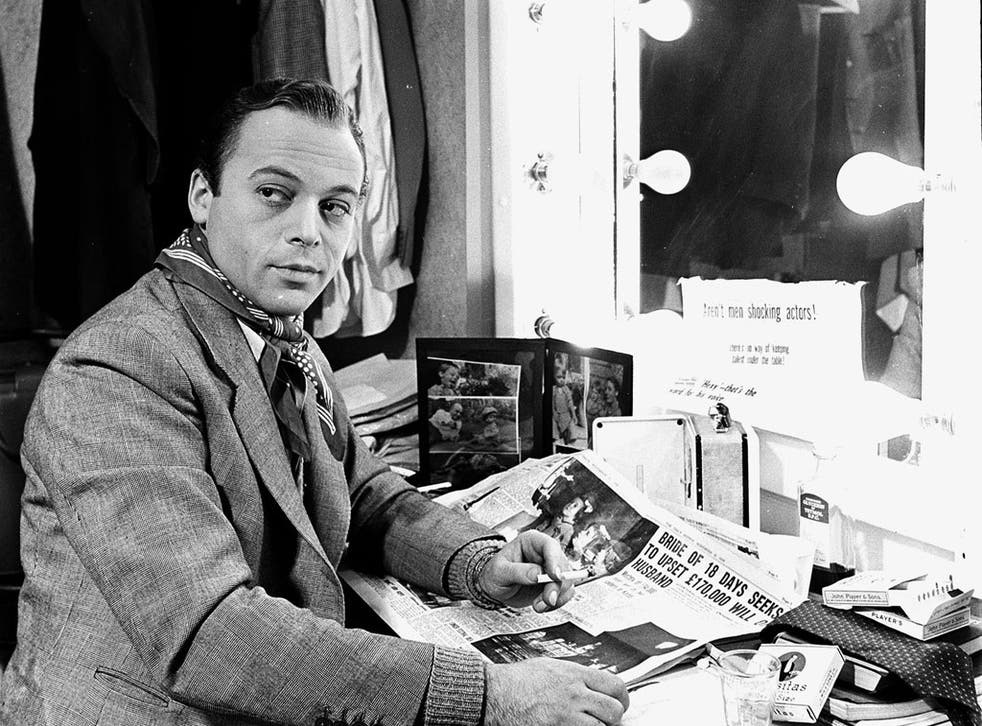 Few actors become so inseparably linked to one particular role as Herbert Lom did playing Charles Dreyfus, the long-suffering chief of the Paris surété driven beyond the point of madness by the incompetence of Inspector Clouseau in the Pink Panther movies. Throughout the 1950s and 1960s Lom had been a fixture in British films as the foreign-looking heavy. As Dreyfus he was typecast all over again as an exponent of crass comedy. Neither image was true. Lom was in reality a highly versatile and conscientious character actor and perfectionist who during a long career played Napoleon no less than three times, the Phantom of the Opera, Draculas's adversary Professor van Helsing, and even Captain Nemo.
Herbert Lom was born Herbert Charles Angelo Kuchacevich ze Schluderpacheru in Prague in 1917 to a Czech family with aristocratic pedigree but little actual wealth. He studied medicine at university, more at his parent's insistence than any true calling, and his path to a career as a doctor was quashed the moment he set foot inside the dissecting room.
Lom's real interest lay in acting and it was while at university that he organised a student's theatre group, both acting in and producing shows. He also worked part-time at the Prague film studios, a job which led to small roles in a few local productions. His first film appearance urged one critic to write, "A newcomer, Herbert Lom, is no asset to our screens."
A rising tide of anti-Jewish feeling following the Nazi invasion of Czechoslovakia in 1939 led Lom to flee to Britain, a country he was to make home for the rest of his life. Only on rare occasions did he return to his birthplace; indeed for many years the actor was barred by the Czech government from going back. He won scholarships to the Old Vic and Sadlers Wells schools before putting his language skills to use for the BBC's European service broadcasting propaganda to Nazi-occupied Europe.
Acting seemed a natural progression from broadcasting and he made his film debut proper in 1940 in Mein Kampf – My Crimes. He followed that up by playing Napoleon for Carol Reed in The Young Mr Pitt (1942). But it wasn't until his performance as a psychiatrist in The Seventh Veil in 1945 opposite Ann Todd that critics and the public alike began to take notice.
Being a foreign actor, Lom was inevitably cast as the heavy. If a producer wanted a hoodlum or sinister foreigner they'd send for Lom. He was described by the press at the time as a cross between Charles Boyer and Peter Lorre. Perhaps in an attempt to escape typecasting Lom put his film career on hold in the mid-1950s for a 19-month run as the King of Siam in The King and I at London's Theatre Royal, Drury Lane. Yul Brynner had wowed audiences in the same role on Broadway and it was a gamble few film actors would have been prepared to take, but the offer, from Richard Rodgers and Oscar Hammerstein themselves, was too much to resist.
Lom was to suffer dreadfully from stage fright, saying that appearing in front of a live audience was a hundred times more nerve-racking than filming. After that he appeared on stage only a handful of times more in his career, yet his portrayal of the King earned him one of his best ever notices from the great theatre critic MacQueen Pope, who credited Lom with bringing, "the art of real acting back to Drury Lane and is in the true descent and tradition of Edmund Kean and Garrick." Even Olivier couldn't have wished for a higher tribute.
During his second year in The King and I Lom was filming The Ladykillers at Ealing Studios during the day, then rushing back to Drury Lane, sleeping on the floor of taxis, for the evening performance. If you watch the film closely you'll notice Lom scarcely removes his hat; that is because his head was still shaven in order to play the King. Lom's part in The Ladykillers gave him a chance to burlesque some of his earlier screen work as assorted rogues and he also showed a delicate comedy touch – though like his later Dreyfus in the Pink Panther series he wasn't playing knock-about comedy rather than an exasperated man in a comic situation.
Lom was now an internationally renowned and reliable actor. He played Napoleon again in War and Peace (1956), appeared in epics like Spartacus (1960) and El Cid (1961), and in glossy capers such as the Michael Caine/Shirley MacLaine romp Gambit (1966), one of Lom's personal favourites.
He made a fitting Captain Nemo, Jules Verne's enigmatic character in the fantasy adventure Mysterious Island (1961) and even turned his hand to horror, playing the lead role in Hammer's 1962 remake of The Phantom of the Opera and Abraham van Helsing, opposite Christopher Lee, in the 1970s Count Dracula. He returned to the horror genre for one of his better later movies, playing a doctor in David Cronenberg's The Dead Zone (1983).
Whatever the role, Lom was completely analytical in his approach. He was the ultimate perfectionist. Before rehearsals he sometimes spent as much as two months studying a character. If that person was historical that usually meant reading every book he could find on the subject. Such attention to detail did have drawbacks, such as the time when he appeared as a doctor in the 1960s TV drama series The Human Jungle. Lom's portrayal proved so realistic that hundreds of viewers sent him letters seeking psychiatric advice for their personal problems.
Then after a career of playing heavies and dubious foreign types Lom landed the role which would eclipse everything else – Dreyfus. Out of the blue the director Blake Edwards called Lom up saying, "You've been the heavy so often, but I think you're a funny man."
The world-wide success of the Pink Panther series (Lom appeared in seven out of the eight made) gave Lom a popular image with cinemagoers everywhere, a firm identity his many diverse other roles failed to provide. Making the Panther movies also allowed Lom to renew his friendship with Peter Sellers, whom he'd first met on the set of The Ladykillers when the young, shy comic asked his advice one day about how to get on in films, –to which Lom replied, "I don't think you're going to need me, chum." Their relationship continued until Sellers' premature death in 1980.
As well as his versatility Lom was something of a workaholic, appearing in over 90 films. Amazingly he did find some spare time to indulge his hobbies. Off-screen he was an urbane, highly cultured man. He relaxed by painting (several of his works were exhibited) and owned a modest private collection of modern paintings. He was also an occasional author, writing fictionalised novels about historical figures such as the Elizabethan playwright Christopher Marlowe and Dr Guillotin, the man who lent his name to the famous execution device.
Herbert Charles Angelo Kuchacevich ze Schluderpacheru (Herbert Lom), actor: born Prague 9 November 1917; married 1948 Dina Scheu (divorced 1976; two sons, one daughter), secondly and thirdly; one daughter; died 27 September 2012.
Register for free to continue reading
Registration is a free and easy way to support our truly independent journalism
By registering, you will also enjoy limited access to Premium articles, exclusive newsletters, commenting, and virtual events with our leading journalists
Already have an account? sign in
Join our new commenting forum
Join thought-provoking conversations, follow other Independent readers and see their replies