Hywel Bennett obituary: Beloved actor who rose to fame as a sitcom star
In the starring role of Thames Television's 'Shelley', he attracted up to 18 million viewers a week
Marcus Williamson
Friday 04 August 2017 13:14 Comments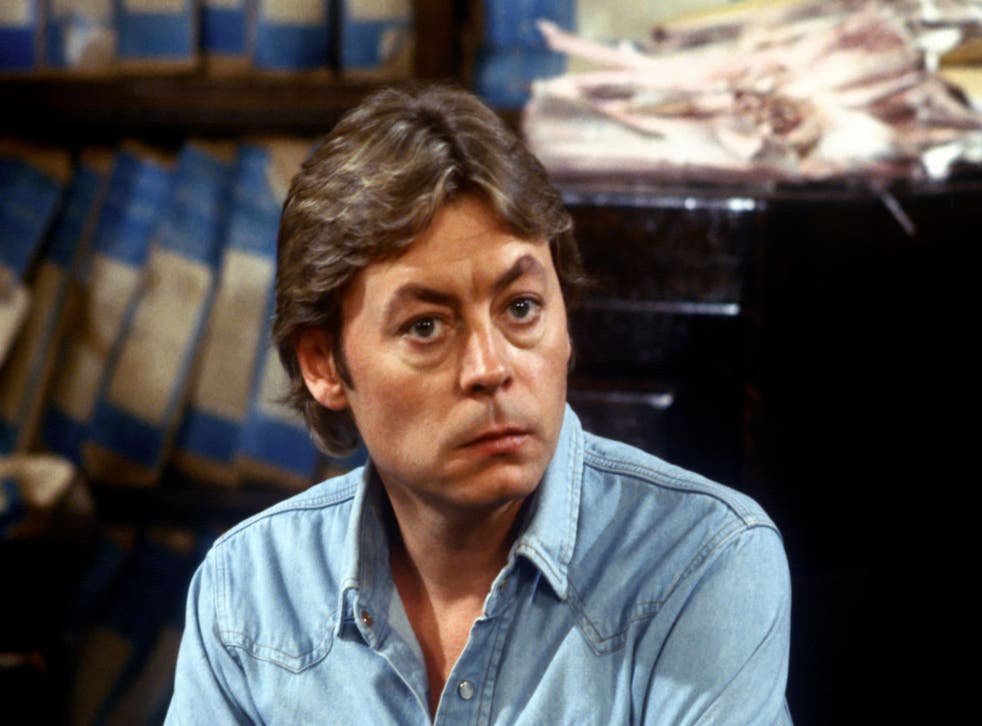 Hywel Bennett was an actor best known for starring in the Sixties film Virgin Soldiers and for taking the title role of Shelley in the television series broadcast in the late Seventies and early Eighties. A strikingly handsome figure as a young man, he excelled equally on stage, TV and film and in comedy as much as he did in the darker, more psychological roles.
Bennett was born in Garnant, Carmathenshire, in 1944, the son of Sarah Gwen and Gorden Bennett, and grew up in London. He was educated at Henry Thornton Grammar School, Clapham and the Royal Academy of Dramatic Arts.
He made his stage debut playing Ophelia in Hamlet at the Queen's Theatre in 1959, at a time when it was still a tradition for men to play Shakespearean women's roles. Following a period in repertory at Salisbury and Leatherhead in the mid-Sixties he first appeared on television in Doctor Who in 1965 as the character Rynian in the serial The Chase.
His first film appearance came in The Family Way (1966), a comedy produced and directed by the Boulting twins. He stars alongside Hayley Mills as the beleaguered married couple who struggle to consummate their marriage while still living at their parents' crowded home. Bennett's next film was the psychological thriller Twisted Nerve (1968), again directed by Roy Boulting. In this dark story he plays an Oxford graduate who becomes obsessed with Susan, played by Hayley Mills, and uses a variety of deception techniques to stalk her.
In The Virgin Soldiers (1969), based on the novel by Leslie Thomas, Bennett starred as Private Brigg alongside Lynn Redgrave as Phillipa Raskin, the Regimental Sergeant Major's daughter. Bennett's own account of the film in an interview that year described it as "...the story of a young soldier's love affair with a Chinese prostitute. And his fear in combat. One day he runs the wrong way and accidentally becomes a hero..."
Bennett played James Shelley in title role of the hugely popular Thames Television sitcom series Shelley, which ran from 1979 to 1984, watched by up to 18 million viewers. As a "professional freelance layabout" Shelley is always ready to offer an opinion on any issue or a solution to a problem but remains unwilling to get himself a job. (Shelley was also the platform for one of the first roles for a young Alan Rickman.) Bennett reprised the character in The Return of Shelley, running for four series from 1988 to 1992. A DVD box-set, scheduled for release in November, is testament to the enduring appeal of the show.
In recent years, he returned to the small screen in a variety of minor yet memorable roles, including as the gangster Jack Dalton in Eastenders in 2003. His younger brother, Alun Lewis, followed him into the acting profession. Bennett was married to the former television presenter Cathy McGowan from 1970 to 1988 and to Sandra Layne Fulford from 1998. He retired from acting in 2007 due to ill health and latterly lived in the coastal resort of Deal, Kent.
Hywel Bennett, actor, born 8 April 1944, died 25 July 2017
Register for free to continue reading
Registration is a free and easy way to support our truly independent journalism
By registering, you will also enjoy limited access to Premium articles, exclusive newsletters, commenting, and virtual events with our leading journalists
Already have an account? sign in
Join our new commenting forum
Join thought-provoking conversations, follow other Independent readers and see their replies