Isaac Arenal: Victim of Franco's brutal regime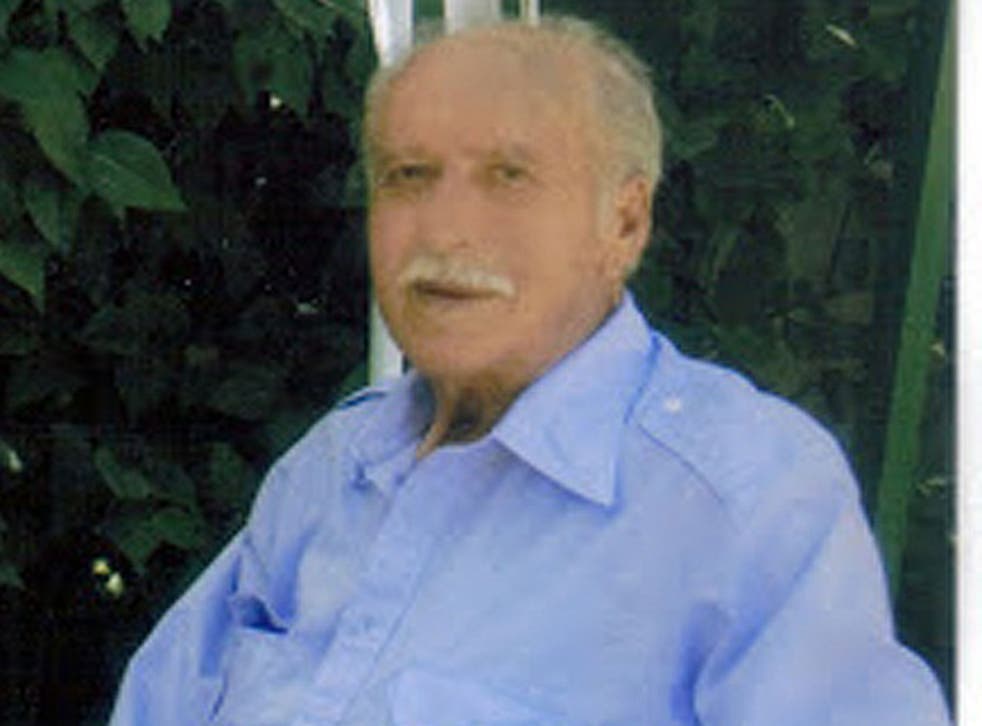 At the end of May the Spanish press put out a plea for families to come forward to claim the remains of 18 prisoners, killed more than 60 years ago, discovered in the vecinity of Valdenoceda prison camp in northern Spain.
Isaac Arenal was not among them: but as a Republican activist who survived one of General Franco's most brutal penal institutions for political prisoners – to the point where it was described in El País as an "extermination prison" – he was a key witness to the the atrocities suffered by the thousands of inmates of Valdenoceda. 
Arenal had been imprisoned shortly before the Civil War had ended in 1939 for forming part of a socialist youth militia, which he had joined at 15; a police file described him at 18 as "a very well-read student". In 1940 he was moved to Valdenoceda, a former silk factory in a tiny village in the province of Burgos. His sentence was 12 years and a day, but Arenal's chances of seeing it through seemed minimal.
At Valdenoceda inmates died from everything but natural causes. Arbitrary executions, with prisoners selected and shot for the most terrifyingly trivial of reasons, were common. Many starved – the food was so poor that it bordered on the surreal – the daily midday meal consisted of a plate of water with a single weevil-infested bean.
Illness was brought on by extreme overcrowding; the prison held five times as many people as it could officially house. And the guards were brutal, wont to giving prisoners repeated cold showers in the courtyards in the middle of winter, then forcing them to remain in their soaking clothes with the windows wide open.
"Every day three or four prisoners died of cold," Arenal recalled in his memoirs. Others died from being placed in the punishment cells, located in the frequently flooding river that flowed underneath the mill and where guards would remove prisoners only if they screamed loudly enough when the rising water reached their chins. Methods of survival were desperate: one prisoner, Ernesto Sempere, recalls a fellow-inmate propping up a dead prisoner and claiming he was sleeping at dinner in order to eat his food.
It was essentially authorised murder: an unknown number of the 5,834 prisoners recorded as passing through Valdenoceda during its five years of existence from 1938-43 were simply shot and their bodies dumped in nearby caves. To date, with subsidies for exhuming the tens of thousands Republican prisoners lying in unmarked graves across Spain currently suspended by the ruling PP party, only 112 have been exhumed at Valdenoceda, and less than two dozen identified. And that is from the one area where burials were registered.
Arenal's memoirs were important, even if he said that he had not revealed all the most gruesome details of Valdenoceda because "nobody would believe they could be true." Given that the camps were shrouded in secrecy and fear and the families of political internees were deliberately marginalised, accounts of prison life during Franco's time are still hard to come by. And testimonies like Arenal's are significant from other historical points of view.
Prisons and concentration camps were exploited by Franco's regime long after the Civil War had ended – in 1944, five years after the defeat of the Republic, the dictatorship was still considering opening new camps – as a means of continuing and enforcing the eradication of concepts Franco regarded as "un-Spanish" such as democracy, workers' rights and political and religious freedoms.
After two and a half years in Valdenoceda, Arenal was transferred to a prison work battallion, carrying out forced construction labour for Franco's allies in the Church and major business corporations across Spain. Following his release, his work as a left-wing militant earned him another four-year spell in prison for "presenting a risk to state security" before Franco's dictatorship ended in 1975.
He found occasional labour on building sites, as a lorry driver and taxi driver; in his blog he described himself as "jack of all trades and master of none", but during the Franco years work was hard to come by.
His connections with Valdenoceda remained constant, though, until his death. In March 2010 it was Arenal who gave Pepe Gonzalez the remains of his grandfather, at last identified after dying in Valdenoceda in 1941, and in Madrid on 30 June, when the remains of four more bodies from the prison will finally be returned to their families, his approving presence was surely still felt.
Alasdair Fotheringham
Isaac Arenal, political activist: born Madrid 12 March 1921; died Madrid 10 May 2013.
Register for free to continue reading
Registration is a free and easy way to support our truly independent journalism
By registering, you will also enjoy limited access to Premium articles, exclusive newsletters, commenting, and virtual events with our leading journalists
Already have an account? sign in
Register for free to continue reading
Registration is a free and easy way to support our truly independent journalism
By registering, you will also enjoy limited access to Premium articles, exclusive newsletters, commenting, and virtual events with our leading journalists
Already have an account? sign in
Join our new commenting forum
Join thought-provoking conversations, follow other Independent readers and see their replies