Ivor Porter: Diplomat and SOE operative who worked to liberate Romania from Nazi Germany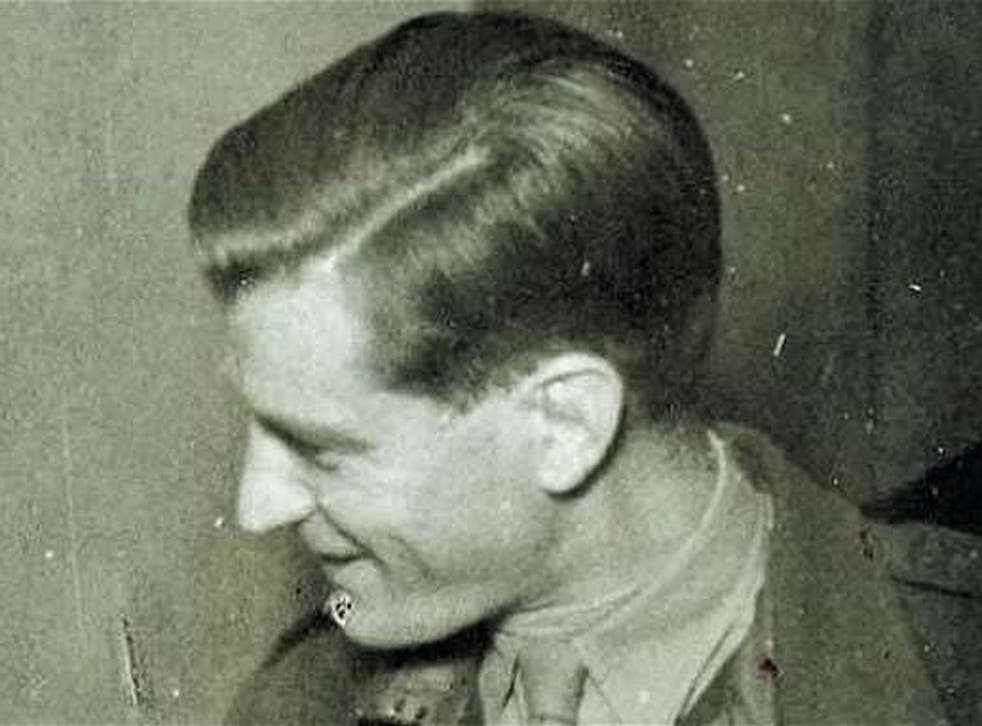 Ivor Porter, the handsome, courteous and kindly diplomat who retired from the Foreign Office in 1973 after a distinguished career, had a remarkable story to tell about his wartime activities as an SOE agent in Romania.
He told it in Operation Autonomous (1989) and then went on to write a fine biography of Michael of Romania (2005), who Porter was with on the night in August 1944 when the King launched his daring coup against the German occupiers.
Ivor Porter was born in 1913 at Barrow-in-Furness, which he described as "a clean, well-planned shipbuilding town on the edge of the Lake District". His father Herbert was "a frustrated poet"; his mother, Evelyn, often chided him for having "his head in the clouds". Ivor's boyhood sounds happy – croquet, tennis and walking in the Lake District. He went to Leeds University, where he got a BA and a PhD, then became a freelance teacher and found a steady job lecturing for the British Council in Bucharest.
He arrived in Romania in March 1939. He describes his arrival in Bucharest vividly: "The Gara de Nord was even livelier than the Gare du Nord [which he had passed through on his way] – the crowd more Latin ... the men blue-chinned, the women a mite frilly, the peasants dressed like peasants, the one Englishman on the platform dressed like an Englishman. This was, undoubtedly, Professor Burbank, his small glance swinging anxiously from one second-class sleeping compartment to the next, wondering what kind of an assistant they had sent him." (From Operation Autonomous.)
Porter took to lively, prosperous Bucharest, which had the exotic air of an oriental Paris. He noted the Hispano Suizas speeding along the highway – and how the luxury cars had to swerve to avoid ox-carts or gypsies cooking.
He found the political situation intriguing, with the wily, autocratic King Carol virtually exiling his queen in favour of a red-haired mistress, Madame Lupescu. As the power of the Third Reich increased Romanians had-emptive plans for destroying the oilfields which supplied much of Germany's oil. In summer 1940 the expected blow fell: Romania came under German control. King Carol abdicated in favour of his son Michael and the Romanians were left to contemplate a future caught between two disliked enemies, Russia and Germany. Porter transferred from the British Council to the British Legation in Bucharest; he had done some useful vacation spying in Transylvania and had been helping with cyphering at the Legation.
In early 1941 he flew to Cairo for training. He thought he could be of some use to the Special Operations Executive in Romania. He was brave to volunteer because an attack of polio in 1941 had undermined his health (for the rest of his life he had difficulty in swallowing). But he submitted to tough training in Cairo – falling off lorries at 40mph and making parachute jumps from towers, which he found terrifying because of his vertigo. Strangely he found the real thing – from aeroplanes – much easier.
Over the next two years a mission was planned to encourage the Romanians to grab their country back and surrender to the Russians, by now Britain's allies. In December 1943 Porter and two others, a Romanian and a British oilman, Alfred Gardyne de Chastelain, boarded a Liberator in North Africa to be dropped back into Romania. The pilot was over-confident; it was misty and the pre-arranged signals from the ground were invisible. None the less they were dropped – each with a revolver, some sandwiches, civilian clothes and the password (in Romanian) of "I'm looking for Stefan". Two landed in a ploughed field, the other in a tree. They were soon spotted by peasants who had been offered a reward for reporting strangers. Within a day they had been captured by local gendarmes and civilians.
It was clear their captors feared that their mission was to sabotage the oil wells. They spent Christmas in prison but the Romanians treated them well; food was brought in from a local restaurant and they had a bottle of wine a day. Also the threat of Gestapo interrogation was staved off. Porter wrote verse, worked on his Romanian and played bridge. He tried to send information through postcards, but friends failed to pick up his code. Allied bombing raids on Bucharest began in spring 1944 and conditions worsened in their prison. Porter recorded killing 46 bed-bugs in one night.
After six months their thoughts began to turn to escaping but, suddenly, on 27 August, they were freed. King Michael had engineered a coup and announced that his country was withdrawing from its Axis alliance. In the euphoria of their release Porter and his fellow-spies were lifted shoulder-high and carried to the Royal Palace.
He set to work sending reports back to Cairo. The coup had worked very well – after August 1944 no more oil was exported to the Third Reich. It was an exciting time: "I worked hard and often late, stayed up even later talking, eating, drinking, taking part – as we all were – in a period of change." He was awarded a military OBE and promoted to the rank of major.
Porter and many others were now working towards the restoration of a free, democratic Romania but found they were getting little thanks for their efforts from Churchill. He had secretly agreed with Stalin to virtually give Romania to Russia in return for Stalin's non-intervention in Greece.
Romania resisted full-blown communist dictatorship for as long as possible, but King Michael saw the writing on the wall and abdicated on 30 December 1947. Porter left the Legation in 1948. In 1951 he went to Washington, then joined the UK delegation to Nato Paris as Head of Chancery. After that he worked in Cyprus, Strasbourg and India, then back in Europe as Ambassador to the Geneva Disarmament Conference between 1968 and 1971. His last Foreign Office post was Ambassador to Senegal, Guinea, Mali and Mauretania.
Porter and his second wife Katerina owned two charming houses on either side of the Rhone valley. There, Katerina exercised a late-flowering talent for sculpture while Ivor worked with persistence, even in his nineties, on his books. They are fascinating personal stories but also meticulously researched history. In 2008 he was awarded the Cross of the Royal House of Romania, a reflection of his love for the country and its people.
Ivor Forsyth Porter, diplomat and author: born Barrow-in-Furness 12 November 1913; married 1961 Ann Speares (divorced 1961), 1961 Katerina Cholerton (one son, one daughter); died 29 May 2012.
Register for free to continue reading
Registration is a free and easy way to support our truly independent journalism
By registering, you will also enjoy limited access to Premium articles, exclusive newsletters, commenting, and virtual events with our leading journalists
Already have an account? sign in
Register for free to continue reading
Registration is a free and easy way to support our truly independent journalism
By registering, you will also enjoy limited access to Premium articles, exclusive newsletters, commenting, and virtual events with our leading journalists
Already have an account? sign in
Join our new commenting forum
Join thought-provoking conversations, follow other Independent readers and see their replies