Jack Bannister: Warwickshire cricketer, pioneer of players' rights and admired journalist and broadcaster
Both players and fellow journalists respected him for his depth of knowledge, but he had a sense of humour and enjoyed a practical joke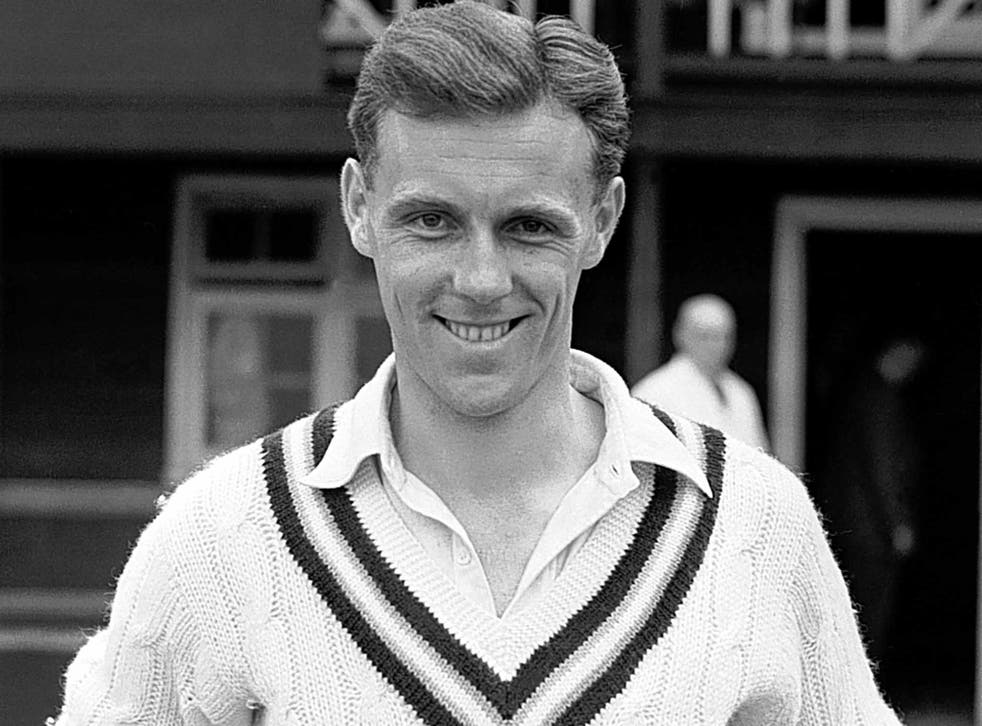 Jack Bannister, the former Warwickshire cricketer who has died at the age of 85, became best known as a broadcaster, informing audiences in his distinctive Black Country accent for BBC radio and television in the 1980s and '90s and, more recently, for the commercial radio station, TalkSport.
Yet he will be remembered by many as one of cricket's unsung heroes, a pioneer who helped the cause of professional cricketers in ways comparable with the work done on behalf of professional footballers by the late Jimmy Hill. A founder-member of the Professional Cricketers' Association, he was inspired by Hill's example to become a champion of players' rights in his own game. Fred Rumsey, the Somerset and England fast bowler, was the trailblazer behind the establishment of the cricketers' trade union, but Bannister is acknowledged as its mastermind. He served the PCA as treasurer, secretary, chairman and president over two decades.
One of his earliest moves was to invite Hill, who had campaigned famously for the abolition of the maximum wage in his role as chairman of the Professional Footballers' Association, to address the first meeting of the PCA in 1967, so that he could pass on advice on how the players might flex their muscles against the powerful cricket establishment. Bannister's own major legacy was the setting up of a properly funded pension scheme for cricketers. In 2011, the PCA recognised Bannister with a Special Merit Award.
Bannister could be considered unlucky not to have played for England. A quickish seam bowler whose leg cutters could wreak havoc on uncovered wickets, he took almost 1,200 first-class wickets at a highly respectable average of 21.92 and four times finished with 100 or more wickets in a season.
He took 9 for 35 for Warwickshire against Yorkshire at the Bramall Lane ground in Sheffield and 10 for 41 against a Combined Services team at the Portland Road ground in Birmingham in 1959, which remains the best bowling analysis in the county's first-class history. He was a member of the Warwickshire team that won the County Championship in 1951 and collected a Gillette Cup winner's medal when Warwickshire beat neighbours Worcestershire at Lord's in 1966.
As much as for his prowess on the field, Bannister became known for the sharpness of his mind. He seemed able to effortlessly retain facts and statistics, and it was notable after he finished playing in 1969 that he was able to develop a career as a daily newspaper journalist covering Warwickshire for the Birmingham Post while at the same time operating as a licensed bookmaker, although he would in time put that business, with its headquarters in Bewdley, Worcestershire, in the hands of his daughter, Elaine.
Yet he continued to be heavily involved. Press box colleagues would recall that there was seldom a day that he would not be overheard in telephone contact with the shop, discussing how a looming liability might be laid off. He enjoyed a gamble, too, if not on the outcome of a race then on his other sporting passion, golf. In his BBC days, part of his daily routine was to pass on betting tips to his great friend, Richie Benaud.
Both players and fellow journalists respected him for his depth of knowledge, but there was a lighter side to Bannister. He had a sense of humour and enjoyed a practical joke, once conspiring with Fred Trueman to purposely ruin a televised interview with a youthful Jonathan Agnew, in his early days as BBC radio's cricket correspondent, who had been told that a good performance might open doors for him in television. Bannister and Trueman offered largely monosyllabic comments, with Trueman often veering wildly off the subject, to turn it into a disaster. Only later did Agnew learn that the whole thing had been organised by Brian Johnston as revenge for a prank played by Agnew on him.
No stranger to controversy, Bannister enjoyed a close friendship with Dr Ali Bacher, the head of the South African Cricket Union during the apartheid era, and is said to have advised on which players might be interested in joining rebel tours to the exiled nation, which was felt by some not to sit comfortably with his role as PCA secretary. Ultimately he would resign as PCA president following his collaboration with Ray Illingworth, then chairman of the Test selectors, on his book, One-Man Committee, in which Illingworth criticised several players and was fined £2,000 by the Test and County Cricket Board as a result.
Bannister's long relationship with Warwickshire also ended on a sour note when he resigned as an honorary life member in 2009, taking a principled stance over the county's continuing support for Giles Clarke, Dennis Amiss and David Collier, respectively the chairman, vice-chairman and chief executive of the England and Wales Cricket Board, despite what he perceived as their refusal to acknowledge any misjudgment in their dealings with the American millionaire Allen Stanford, who would later be convicted of a $7bn dollar fraud.
Even in his eighties, Bannister continued to work from his home in Wales, although his mobility in recent years was severely restricted by complications following a hip operation, which left him able to walk only on crutches or with a stick and to drive for no more than 20 minutes at a time.
John David Bannister, cricketer and broadcaster: born Wolverhampton 23 August 1930; married (one daughter); died Brecon, Powys 23 January 2016.
Register for free to continue reading
Registration is a free and easy way to support our truly independent journalism
By registering, you will also enjoy limited access to Premium articles, exclusive newsletters, commenting, and virtual events with our leading journalists
Already have an account? sign in
Register for free to continue reading
Registration is a free and easy way to support our truly independent journalism
By registering, you will also enjoy limited access to Premium articles, exclusive newsletters, commenting, and virtual events with our leading journalists
Already have an account? sign in
Join our new commenting forum
Join thought-provoking conversations, follow other Independent readers and see their replies