Jacques Dessange: French hairdresser who founded an international salon empire
His cuts shaped the movie star look of the 1960s, counting Jean Seberg and Brigitte Bardot among his clients
Olivier Holmey
Thursday 23 January 2020 11:45 Comments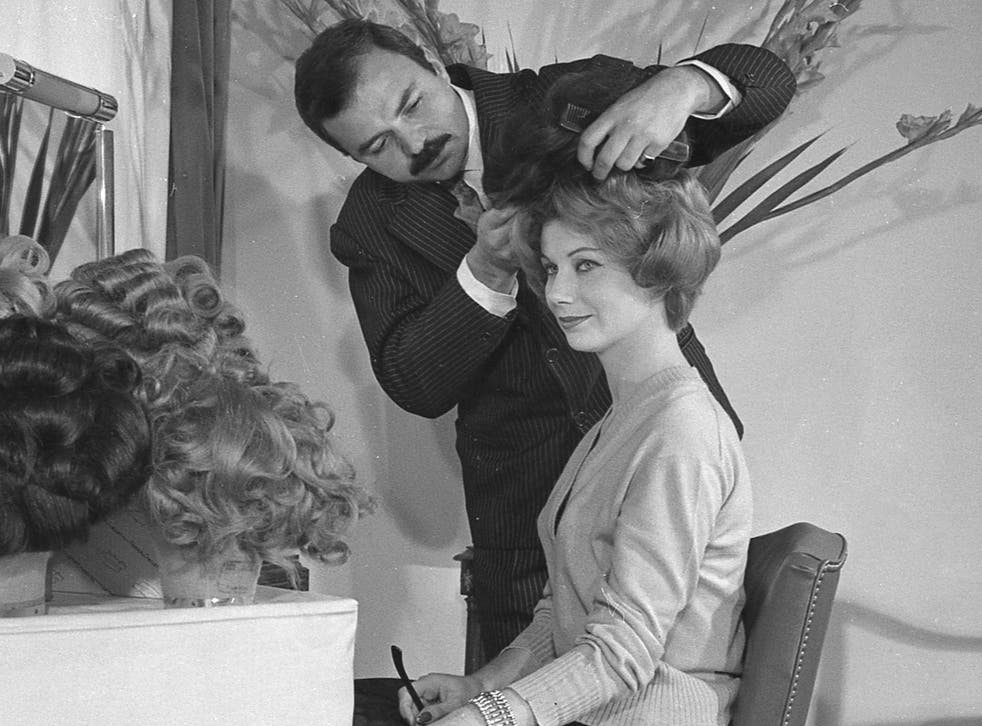 At the end of the Second World War, as France celebrated its release from the Nazis, mobs turned on the women who had fraternised with the enemy. Reviving an ancient practice of public humiliation, those accused of "horizontal collaboration" had their heads shaved bare before jeering crowds. Among the executors of this extrajudicial sentence was Jacques Dessange, then in his late teens.
Dessange, who has died aged 94, would later come to devote his life to embellishing women's hair – and feel immense remorse for the time he strayed, under pressure, from this singular purpose. From his earliest memories of helping out at his father's barbershop, through that post-war episode, to his creation of France's largest hair salon empire, Dessange always had hair on his mind.
The man behind Jean Seberg's pixie cut and Brigitte Bardot's loose beehive – two of cinema's most famous hairstyles – was for years the official hairdresser of the Cannes film festival. But he did not wish to cater exclusively to celebrities: so proud was he of his mass appeal that he titled his memoir 70,000 Women a Day, after the number of clients his many salons attracted.
Dessange rose to prominence in the 1960s, as the stiff, demanding hairdos of former decades gave way to styles that let women's hair flow and breathe more naturally. These were the early days of layered hair (pioneered by Jean-Louis David, in France) and lacquer-free geometric perms (by Vidal Sassoon, in Britain) which appealed to women looking to eschew night-time curlers and weekly salon visits. Dessange's contribution to this era of lower maintenance was the coiffe-decoiffe, or tousled hairstyle. By subtly structuring a just-out-of-bed look, he had found a happy medium between the rigidity of past styles and the sloppiness of some contemporary looks: a hairstyle that would feel at once free and stable. It was an instant hit.
A dyeing method used to create the impression of sun-kissed hair, along with one of the earliest steam hair straighteners, were other creations he was a part of during a career that spanned half a century, as a stylist then a businessman. But while an innovator, he was adamant that women should not feel bound to the latest trend. After all, he argued, the cuts of Monsieur Antoine, Coco Chanel's hairdresser in the 1920s, still suited some. In matters of hair, he used to say: "Women should always decide for themselves."
Hubert Jacques Dessange was born in 1925 in a small village some 100 miles south of Paris, the only child of Rene, a barber and milliner, and his wife Aline, a bistrot keeper.
The family salon, which catered to both men and women, in separate rooms, was the heart of village life, a place to socialise as much as to get a haircut. There, the young Hubert – as he was then known – learned the basics of his later craft, washing hair, trimming beards and taming insurgent curls. Resisting his father's wishes that he become a priest or teacher, a 20-year old Dessange headed for Paris, armed with a pair of scissors. But his training had not prepared him for the sophistication of Parisian women. Struggling to master the norms of 1940s hair, Dessange was repeatedly fired.
His break came when Louis Gervais, one of the leading hairdressers of his day, gave Dessange a chance, and let him experiment with looser hairdos. In 1954, Dessange – now Jacques – founded his first salon, and two years later married Corinne de Boissiere, Brigitte Bardot's agent. Her connections resulted in a long list of celebrity clients, including the likes of Martine Carol and Jane Fonda.
Aged 40, after a bout of illness had kept him away from work for half a year, Dessange returned to the company he had founded, but in a strictly managerial role. His clients had become used to their substitute hairdressers, he said. He would spend the following decades building up an international business. It was a task that took its toll on family life, as he prioritised work over his children, and his marriage eventually ended in divorce.
By 2010, when he sold his shares in the company to a private equity firm, the Dessange brand spanned more than 1,000 salons in 45 countries. As he went into retirement, his youngest son, Benjamin Dessange, took over.
But the circumstances of his departure were, it would soon emerge, acrimonious. In 2011, Dessange published a pamphlet titled The Conspiracy, in which he accused his son of having driven him out of the company. "Benjamin sought to bury me alive," it began. Hoping a paternity test might disprove his relation to this man he had come to hate, Dessange reportedly went as far as to ask Benjamin for a strand of his hair.
Le Monde's revelation in 2015 that he had avoided tax payments through the use of a secret bank account in Switzerland further damaged his reputation. Still, the company he founded kept its eponymous name, and the bad press did not provoke a mass exodus of clients.
He is survived by his second wife, Sally, and two sons from his first marriage.
Jacques Dessange, hairdresser, born 5 December 1925, died 7 January 2020
Register for free to continue reading
Registration is a free and easy way to support our truly independent journalism
By registering, you will also enjoy limited access to Premium articles, exclusive newsletters, commenting, and virtual events with our leading journalists
Already have an account? sign in
Join our new commenting forum
Join thought-provoking conversations, follow other Independent readers and see their replies