Passionate, devoted and fearlessly honest, James Lawton was a true giant of sports writing
The Independent's former chief sports writer, who has died aged 75, was part of a golden era of writers who became integral in the sporting landscape through the power of their prose. Paul Newman pays tribute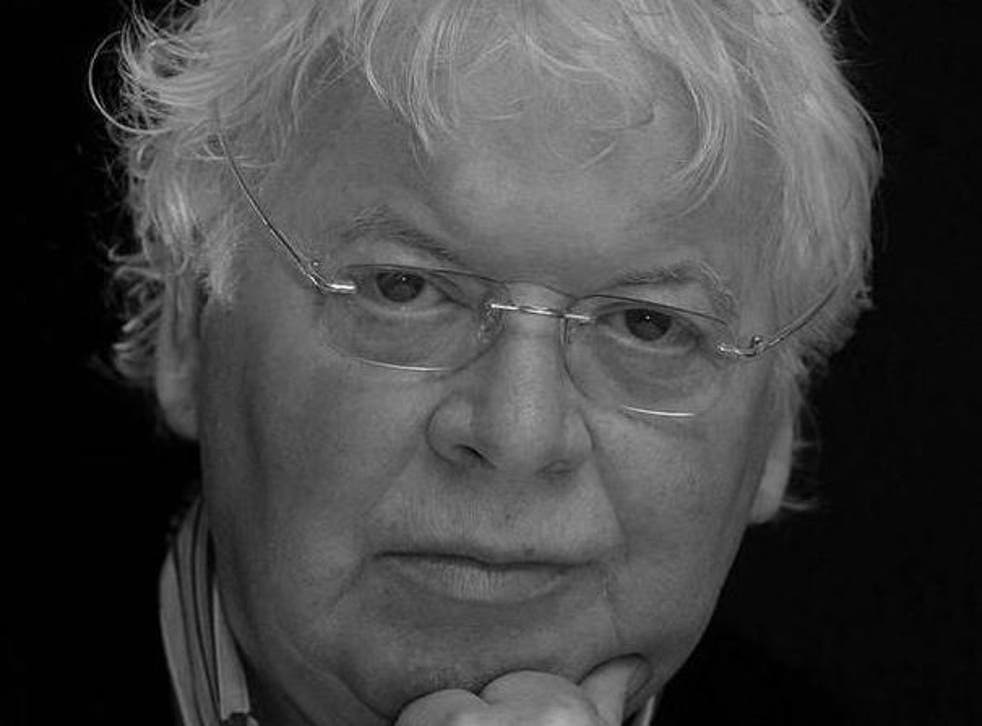 They don't make them like James Lawton any more. The Independent's former chief sports writer, who has died aged 75, was one of the greatest sports journalists of his generation. He was one of the last of a golden era of writers who became integral parts of the sporting landscape through the power of their prose.
Lawton was remarkable for both the breadth of his knowledge and the volume of his work. Few journalists have ever written with such authority on such a wide range of sports. Whether he was writing about football, boxing, cricket, golf, rugby, tennis, athletics or horse racing – and that is by no means a definitive list of his subjects – Lawton was always a trenchant commentator and never short of an opinion.
His output was staggering. You had the impression that he would have been happy to appear in the newspaper every single day – and there were indeed periods when he did so – yet he also found time to write a succession of acclaimed books. The subjects reflected his versatility. He collaborated with several footballers on their autobiographies, including Sir Bobby Charlton, and also wrote books about boxing, athletics and horse racing.
Sports journalism can be a tricky business in that the people you are writing about – sometimes in a critical way – can be your best contacts and your best sources of material. If you criticise someone in print one day, will he or she talk to you the next?
Lawton, however, was fearlessly honest in his views. Whether he was questioning David Beckham's abilities as a footballer at the highest level or an England cricket captain's leadership qualities, he was never one to hold back. You might have disagreed with Lawton's views, but he argued them with such style and conviction that you had to respect them.
Underlying everything Lawton wrote was a passionate belief in what was right and wrong. As a former colleague pointed out, one of his favourite phrases was "gut-wrenching", which tells you everything about how deep his feelings were.
His opinions did not always go down well with his subjects. In 1990 Viv Richards, the captain of the West Indies cricket team, famously took exception to Lawton's criticisms in the Daily Express of what he saw as their unnecessarily aggressive behaviour during a Test match in Antigua against England.
Just before the start of play Richards chose not to lead his team out and instead stormed into the press box, where he confronted Lawton and berated him for nearly 10 minutes. Lawton stood his ground and got two front-page stories out of the episode. Above a small item about tensions between Presidents Bush and Gorbachev, the front-page headline of the following day's Express screamed: "Captain Viv blows his top".
Lawton was also never slow to praise. He loved Malcolm Allison's brilliance and bravado, admired Lennox Lewis' all-round excellence and respected Andy Murray's dedication. After Murray won Wimbledon in 2013 Lawton wrote: "He won the Wimbledon men's title – last gained for Britain by Fred Perry amid polite and decorous scenes – with a spirit and a brilliance which said to Britain's youth that, if you work hard enough, if you believe that you can beat any odds put in front of you, anything can be achieved."
There are many fine sports journalists writing today, but they operate in a very different environment to the newspaper world in which Lawton learned his trade in the 1960s and 1970s. Today's sporting heroes are surrounded by agents and press officers who endeavour to control and restrict the media's access, whereas Lawton started work at a time when it was possible to get much closer to even the biggest names in sport. Some of the people he met through his work, like some of the best footballers of their day, became lifelong friends.
It was an age when the opinions of the country's best sports writers, like Lawton, Hugh McIlvanney and Ian Wooldridge, were held in the highest regard. Indeed, the journalists had almost as big a reputation as their subjects.
Lawton was just 16 when he started as a reporter at the Flintshire Leader. He became a sports sub-editor at the Daily Telegraph in 1963, but soon moved on to the Daily Express, which was where he made his name as a writer. He had two spells at the Express, divided by an eight-year interlude at the Vancouver Sun.
It was during his time as chief sports writer at the Express that Lawton became one of the giants of his business. He wrote with such elegance, passion and authority that his was a voice you always wanted to hear.
As sports editor of The Independent I had long admired Lawton's work and thought he was a journalist who could make a successful transition from the popular end of the market to a serious broadsheet.
He turned down my initial approach – I think at the time he felt too emotionally attached to the Express – but when another opportunity arose a year or two later he had no hesitation in jumping ship. "I was worried you might never ask me again," he told me.
Lawton was immensely proud to work for The Independent. Early in his time with us I remember meeting him for a coffee in London. He was sitting outside a cafe reading the paper when I arrived and he had a big smile on his face. He spent the first 10 minutes telling me how much he was enjoying being part of a newspaper alongside great journalists like Robert Fisk and Rupert Cornwell.
Considering Lawton's brilliance in print, he could be surprisingly unsure of himself. Before sending his copy he would often phone the office to read out what he had written, seeking reassurance that he was on the right lines. He nearly always was.
While he could turn his hand to anything, from match reports and analysis to interviews and quotes-led pieces, it was his brilliantly argued columns that brought the best out of him. He was named Sports Writer of the Year by the Sports Journalists' Association in 1988 and several more awards followed for his work in The Independent: SJA Columnist of the Year, SJA Feature Writer of the Year and Sports Journalist of the Year in the British Press Awards.
The speed at which he worked was breathtaking. Up against deadline, he would sometimes simply pick up the phone and ad-lib 900 words to a copytaker.
He was a wonderful team player, always ready to help colleagues, whether or not they were from his own newspaper. With his big frame and flowing hair, he stood out in a crowd, which meant that members of the public, knowing his picture byline, would often seek him out and engage him in discussion.
After leaving The Independent Lawton moved to Italy for family reasons. A devoted husband and father of three girls, he enjoyed the chance to spend more time with his nearest and dearest, though he never stopped writing for a number of different publications. Once a journalist, always a journalist.
Register for free to continue reading
Registration is a free and easy way to support our truly independent journalism
By registering, you will also enjoy limited access to Premium articles, exclusive newsletters, commenting, and virtual events with our leading journalists
Already have an account? sign in
Register for free to continue reading
Registration is a free and easy way to support our truly independent journalism
By registering, you will also enjoy limited access to Premium articles, exclusive newsletters, commenting, and virtual events with our leading journalists
Already have an account? sign in
Join our new commenting forum
Join thought-provoking conversations, follow other Independent readers and see their replies