Jane Packer: Florist whose visionary approach wonher international acclaim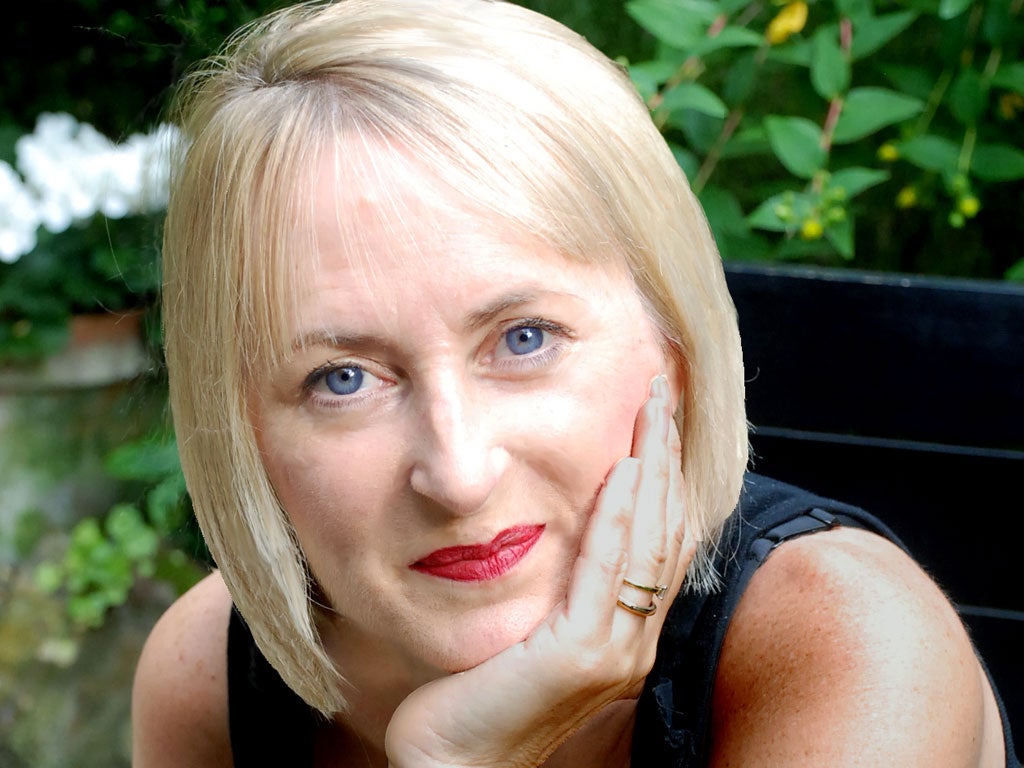 To innovate and not imitate" was the mantra of Jane Packer, who rose to become one of the most influential international florists, with outlets round the world. Her simple yet understated and sophisticated style was a breath of fresh air in an industry that was seen as bland, stale and stagnant and very much just for weddings and funerals. Packer changed the way we viewed floristry.
She championed the vision that flowers should be as exciting as fashion and interior design, but entirely more accessible. She saw floral design as an art form, saying, "I've always tried to arrange flowers in a way that you see them growing in nature, rather than force them into formal arrangements." Her philosophy was for her designs to be "uncontrived and natural". She said: "I have always thought that one beautiful flower in the right vase says as much as a hundred flowers."
With a wonderful eye for colour – seldom mixing them – and meticulous attention to detail, she was renowned for her simple, stunning designs, epitomised by fresh, unpretentious use of flowers and materials, and over the last 30 years her passion and inspiration helped revolutionise the floriculture industry. Keen to be different, she created a unique look and was always ready to experiment with arrangements that were unmistakably hers, such as pink rubber wellington boots with cheery blossom branches, a half-open hatbox spilling roses or a bouquet, "Sex in the City", with mixed black lace and pink roses. Her distinctive black bag bouquets and hand-tied arrangements with string entwined around the stems, looking as if they were picked from the garden, excited the public.
She opened outlets in New York, Tokyo and Seoul, and was commissioned by luminaries of fashion, film and business for all occasions, with clients ranging from rock stars to royalty. With the cut-flower industry worth more than £2 billion a year, she stayed ahead of the game, and when supermarkets copied her style she worked on new product ranges.
Born in Chadwell St Mary in Thurrock, Essex, Jane Packer was the younger daughter of Morris, a worker at Ford's in Dagenham, and Brenda, a book-keeper. Inspired by her father, an avid carpenter and gardener, she developed a love of nature and a passion for flowers and had a Saturday job in a florist while still at school. She spent her first pay package on flowers.
On leaving school, Packer continued working at the florist's while taking a day off a week to do a City & Guilds course in floristry and horticultural studies at Southwark College. She later described herself as "fortunate" because the "tutors were creative and technically brilliant." At the age of 18, she secured a job in a Charing Cross hotel in central London, where she earned £15 per week. Although her travel costs were £14.50, she recalled, "I didn't care, I adored it." She seized her opportunity, quickly demonstrating her vision and her ability to improvise and operate on a small budget. She would raid the hotel kitchens for fruit and vegetables to put in the flower displays, "to emulate those old Dutch masters who used to paint bowls of fruit and vases of flowers in their still-life studies."
Her eureka moment came when she briefly left floristry to work for a knitwear company, where she met photographers and graphic designers who inspired her to view flowers as an extension of interior design. She opened her first shop in 1982 in James Street in the West End: With bills constantly arriving, it was a punishing schedule, seven days a week, 4am starts at New Covent Garden, heavy manual work and long hours that saw three years without profits and five without a holiday. Unable to afford marketing, she left bouquets at the receptions of glossy magazines, and began to get work for photoshoots and in leading restaurants.
She was 23 when The Times featured one of her bridal bouquets. In 1986, an offer came which introduced her to an international audience. Working for a bridal magazine, Packer became friends with a hair stylist who one day called her to a meeting. Though exhausted, she was told, "this is one bride you can't afford to miss." It was Sarah Ferguson, and Packer provided the flowers for her wedding to the Duke of York, a commission that sealed her reputation, spawning interest from as far afield as Japan and the US.
Packer always believed training and technical ability to be of paramount importance, and in 1989, a school was set up in the basement of her Maida Vale home, later moving to her new shop and HQ in Marylebone. Schools in Japan and South Korea followed.
The Conran Shop then asked her to open in their premises in New York. Packer gleefully accepted, later moving to her own premises across the road. "We consider ourselves a brand," she said, "the same as, say, Tiffany or Gucci. If something arrives in a Tiffany box or a Gucci bag, you know someone's gone the extra mile... That's why we have our very distinctive black Jane Packer bags."
She also designed for Marks & Spencer, Debenhams, Selfridges and John Lewis, and added vases, scented candles, body creams and perfumes (with black tulip-shaped stoppers) to the range. She won a Royal Horticultural Society Gold Medal from 1993-97, and was particularly proud of her 2005 Prince Philip Medal, a personal award from the Duke of Edinburgh. She also wrote numerous, widely translated how-to-do-it books, the last of which, published in September, was Jane Packer's Guide to Flower Arranging.
In February 2010 Packer suffered a stroke, which ultimately took its toll. She is survived by her husband, Gary Wallis, a co-founder and CEO of the business, and their son and daughter.
Jane Packer, florist and businesswoman: born Chadwell St Mary, Essex 22 September 1959; married 1990 Gary Wallis (one son, one daughter); died Maida Vale, London 9 November 2011.
Join our commenting forum
Join thought-provoking conversations, follow other Independent readers and see their replies