Jean Jülich: One of the Edelweiss Pirates, who resisted the Nazis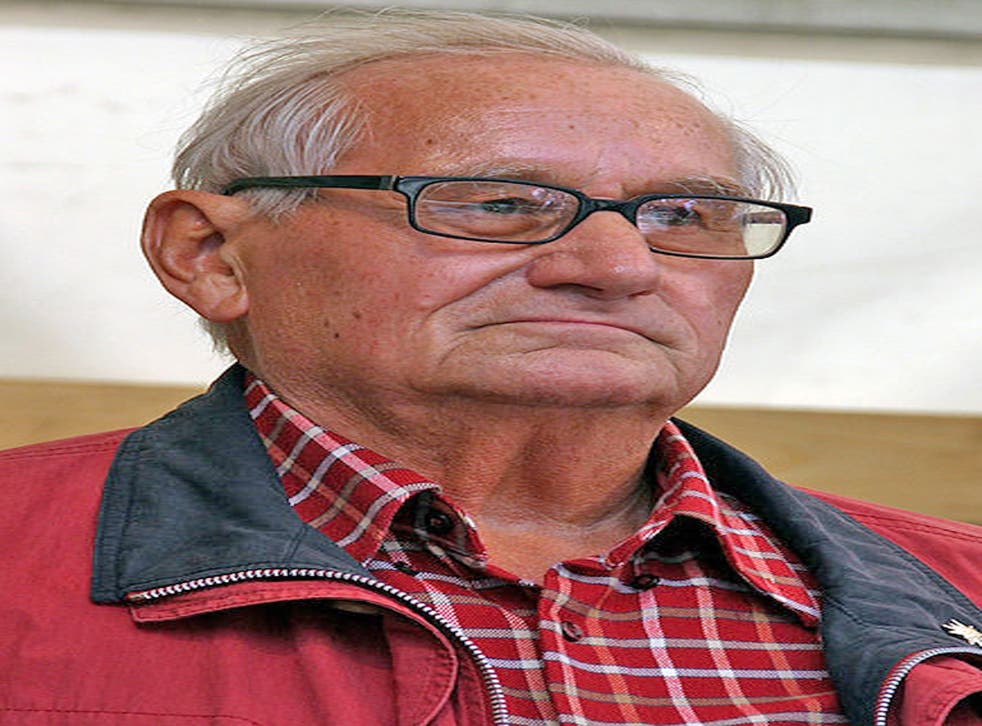 Jean Jülich, who has died in his native Cologne aged 82, was one of the last surviving Edelweiss Pirates, the working class German teenagers who ran wild in the ruins of the city during the last years of the Third Reich. By 1944 as many as five thousand tearaways were living as outlaws in Hamburg, Leipzig, Frankfurt and in the heavily bombed cities of the Rhine and Ruhr valleys. Known sometimes as Navajos, Ruhrpiraten, Harlem-Club or even Meuten [wolf packs], they were usually under military age and had evaded the compulsory Hitler youth organisations.
Boys and girls wore long hair, short shorts and distinctive checked shirts decorated by a small badge or pin in the shape of the edelweiss flower.
Jean Jülich tramped the hills south of Bonn with his guitar, singing attheir secret meetings. He had lived with his grandparents from the age of seven, after seeing his communist father badly beaten by SS men and jailed for high treason. In a deserted bomb-disposal bunker, the Navajo group of the Ehrenfeld district of Cologne supplied black market food and shelter to runaway forced labourers, concentration camp escapees, fugitive Jews and German army deserters. They attacked Hitler Youth patrols, derailed ammunition trains, catapulted bricks through the roof of a munitions factory and sabotaged machinery.
Their plan to blow up the Gestapo headquarters in Cologne, using detonators extracted from unexploded British bombs, was discovered after a 24-year-old Edelweiss Pirate had shot dead a Nazi informer.
Jülich was arrested at the age of 15, held in solitary confinement without trial and tortured for four months. His 16-year-old friend, Barthel Schink, was hanged with 11 other Pirates on a public gallows at Ehrenfeld railway station, without trial, on orders from Heinrich Himmler. Jülich survived a year of beatings, starvation and typhus in a concentration camp until liberated by American tanks in 1945.
In "year zero", after the defeat ofGermany, feral surviving Pirates living on their wits in the ruined cities were frequently arrested by Allied military police. One Pirate was sentenced to death, though later reprieved, by amilitary court in Lower Saxony inApril 1946 for his "very active part in carrying out the nefarious schemes of the Edelweiss Piraten. An organisation such as this might well threaten the peace of Europe."
In the Soviet zone, Edelweiss Pirates were routinely jailed for 25 years. In West Germany, the courts ruled that wartime teenage criminal convictions recorded by the Gestapo counted as part of their criminal record. Jülich and a fellow Navajo, Gertrud Koch, codename "Mucki", fought a long campaign to get the Piraten rehabilitated as resisters. Despite being recognised as "righteous gentiles" by Yad Vashem in Israel in 1988, their Gestapo records were not annulled until 2005.
"Mucki" lost her father in a concentration camp. Now 87, she said, "The old Nazi judges used after the war upheld the criminalisation of what we had done and who we were."
During the campaign for recognition, Jülich made a successful recording of a romantic tramping song, "Es War In Shanghai", much loved by the Edelweiss Pirates but banned at Hitler Youth campfires, that tells of a midnight encounter in the Ohio Bar in Shanghai between Heini and Charly from Hamburg and Jim Parker, their comrade from 'Frisco.
Jülich always claimed, "It was not a political song, but it addresses the desire for foreign countries, fellowship and independence. The Nazis did not sing this song because it was not consistent with their ideology."
His 2003 pamphlet Kohldampf, Knast un Kamelle ("Hard Times, Jail and Carnival: An Edelweiss Pirate Looks Back on His Life") was equally romantic.
His wife, Karin, daughter Conny and son Marco were at his bedside when he died in hospital after a heartattack.
Andrew Rosthorn
Jean Jülich, war hero: born Cologne 18 April 1929; married Karin (one son, one daughter); died Cologne 19 October 2011.
Register for free to continue reading
Registration is a free and easy way to support our truly independent journalism
By registering, you will also enjoy limited access to Premium articles, exclusive newsletters, commenting, and virtual events with our leading journalists
Already have an account? sign in
Register for free to continue reading
Registration is a free and easy way to support our truly independent journalism
By registering, you will also enjoy limited access to Premium articles, exclusive newsletters, commenting, and virtual events with our leading journalists
Already have an account? sign in
Join our new commenting forum
Join thought-provoking conversations, follow other Independent readers and see their replies