Jeff Kruger: Businessman who opened the Flamingo Club, which was at the epicentre of the British jazz and r'n'b scene Comments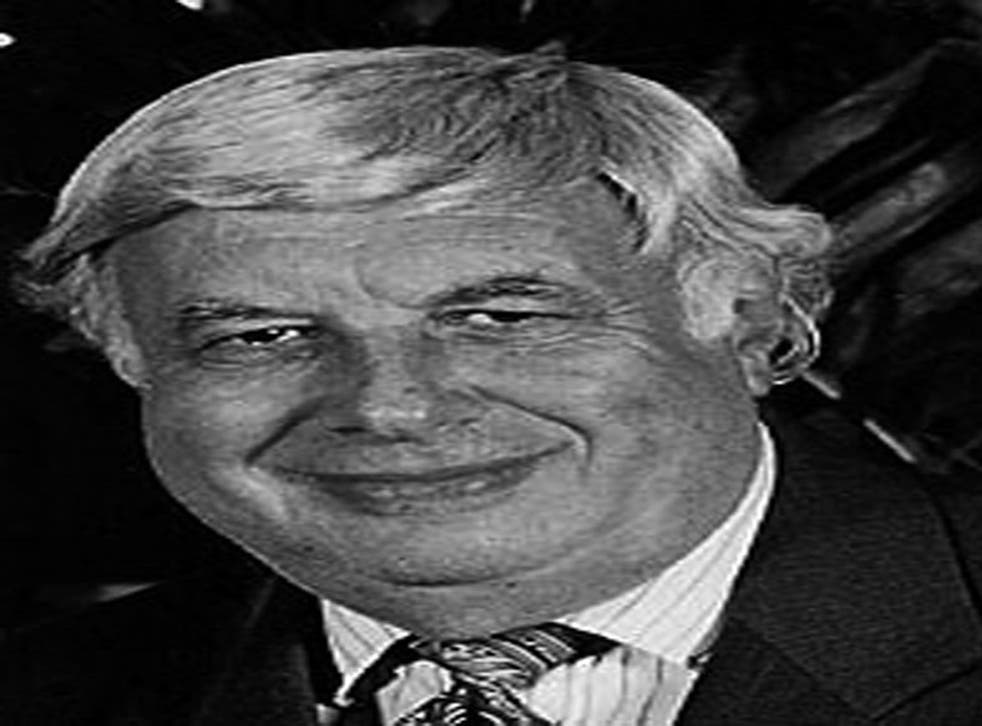 In 2007 Jeff Kruger contacted me and suggested I work with him on his obituary: he had been dismayed by what he had read about some fellow impresarios and wanted to approve his own obituary. When I said that this would be rather unorthodox, he replied that he had got where he was by being "unorthodox from day one". Whatever anybody writes about Kruger, nobody could deny his importance to the music world as the founding owner of the Flamingo Club in the West End, a key venue for jazz in the 1950s and rhythm and blues in the 1960s. He promoted numerous tours by US stars as well as nurturing local talent and releasing little-known recordings on his own Ember label.
Jeffrey Sonny Krugerkoff was born in the East End in 1931, his parents, Sam and Tillie being hairdressers; during the war his father changed the family name to Kruger. The young Kruger wanted to be a pianist, studying classical music and then jazz, but realised he did not possess Errol Garner's talent.
In September 1952, at 21, he opened the Flamingo. At first it was in the basement of the Mapleton Hotel by the Prince of Wales Theatre in Leicester Square, but in 1957 Kruger switched it to its now-famed Soho location at 33/37 Wardour Street. A number of legendary figures appeared there, including Billie Holiday: "It was near the end of her life and she was the most unhappy person I had ever met," said Kruger. "She was in control of her voice, which was marvellous, but not in control of herself."
Constantly battling with the Musicians' Union, Kruger also presented UK tours by Josh White and Chet Baker. Baker was told that he could sing but not play the trumpet and both he and Kruger risked jail if he did.
While in New York in 1956, Kruger went to the trade showing of Rock Around The Clock, and illicitly recorded its songs. He returned to the UK and played them to the jazz drummer, Tony Crombie. Crombie thought they were a joke but Kruger asked him to devise a UK equivalent. Kruger booked his new rock'n'roll band, Tony Crombie and the Rockets, into the Empire Theatre at Portsmouth. "The manager called me and asked for an extra show," Kruger recalled. "He already had eight performances so I said, 'How many more do you want?' He said he could sell another eight and that is when we knew that we had something."
But Kruger's main business was the Flamingo and he followed its success with the Florida and other London clubs. He was managing Crombie, looking after his clubs and running his music publishing company, Florida, and later, Sparta. In 1960 he founded one of the first independent labels, Ember. He licensed many blues and rhythm'n'blues recordings for the UK including some by BB King, James Brown, Lightnin' Hopkins and Elmore James.
Kruger was sometimes accused of sharp practice; in 1961 Matt Monro took legal action to prevent Ember releasing early demo tapes, though the case was dropped. Among signings were the jazz singer Lita Roza, actor Philip Lowrie (Dennis Tanner from Coronation Street), Cliff Richard's cousin, Johnny Carson, and the first recordings from the Dave Clark Five.
Ember's biggest UK success came in 1963 with a satirical album about the Profumo affair, Fool Britannia, starring Peter Sellers, Anthony Newley and Joan Collins. The album had been rejected by Newley's label, Decca, as too hot to handle. A single on the same subject, "Christine", was recorded by Miss X (Joyce Blair) and featured 29 words, two giggles and a deep sigh. It was banned by the BBC and Radio Luxembourg yet still made the charts.
Kruger was impressed by Glen Campbell on the American TV show Shindig, and found that Capitol's UK office had no plans to release his output in Britain. They told him, "You can have the cowboy", but Campbell soon recorded "By The Time I Get To Phoenix" and "Wichita Lineman". Capitol realised their error, but Kruger promoted Campbell's sell-out UK tours. He promoted other country acts including Johnny Cash, Anne Murray and Charley Pride.
Those known troublemakers, Jerry Lee Lewis and Chuck Berry, created no problems for Kruger on UK tours, but he did have difficulties with Jerry Lewis, on a rare UK visit for appearances at the Cunard International Hotel in Hammersmith in 1975. Kruger tried to accommodate his many eccentricities, including arriving with 102 items of excess baggage, and after many disagreements, Kruger branded him "paranoid, arrogant and two-faced" and determined never to work with him again.
Kruger recalled with horror a charity concert for Princess Margaret, which was to star Marvin Gaye: "Marvin was taking drugs – I couldn't get any sense out of him and he refused to do the concert. Berry Gordy called him and told him not to disgrace Motown's name but he still refused. Fortunately, a lot of the performers gave an impromptu show which was marvellous but the fact that he had snubbed the Royal Family made the papers."
During the 1960s Kruger dropped his jazz-only policy: "If they're good enough, they can play it at the Flamingo." The Flamingo became the home base for Georgie Fame and the Blue Flames, Geno Washington, Zoot Money and Chris Farlowe. Jimi Hendrix made an early UK appearance there and among its regular patrons were the Beatles, the Who and the Rolling Stones. Most of the key chart acts of the '60s played at the Flamingo and the Moody Blues presented Kruger with a double whammy when he published their No 1, "Go Now".
Kruger published hundreds of songs, including many associated with Frank Sinatra. He published Martin Carthy's interpretation of "Scarborough Fair" (1965), and was annoyed when Simon and Garfunkel lifted it without consent for an album and for The Graduate. Kruger told them, "You heard the song in our office, you got the music from our publishing firm, and you stole it." By skillful negotiation, Kruger agreed to sell them the copyright.
Kruger wrote his autobiography, My Life With The Stars (Angels And Assholes) in 1999, but, despite being informative and entertaining, it was only published privately, possibly for legal reasons. "People think I'm a tough son of a bitch to work with, but I'm not," he said. "It's just that everything has to be right and I won't let people walk all over me."
Spencer Leigh
Jeffrey Sonny Krugerkoff (Jeff Kruger), music business executive: born London 19 April 1931: MBE 2002: married 1958 René Fifer (one son, one daughter); died Miami 14 May 2014.
Register for free to continue reading
Registration is a free and easy way to support our truly independent journalism
By registering, you will also enjoy limited access to Premium articles, exclusive newsletters, commenting, and virtual events with our leading journalists
Already have an account? sign in
Join our new commenting forum
Join thought-provoking conversations, follow other Independent readers and see their replies