Jimmy Sangster: Writer and director who scripted Hammer Horror's most iconic films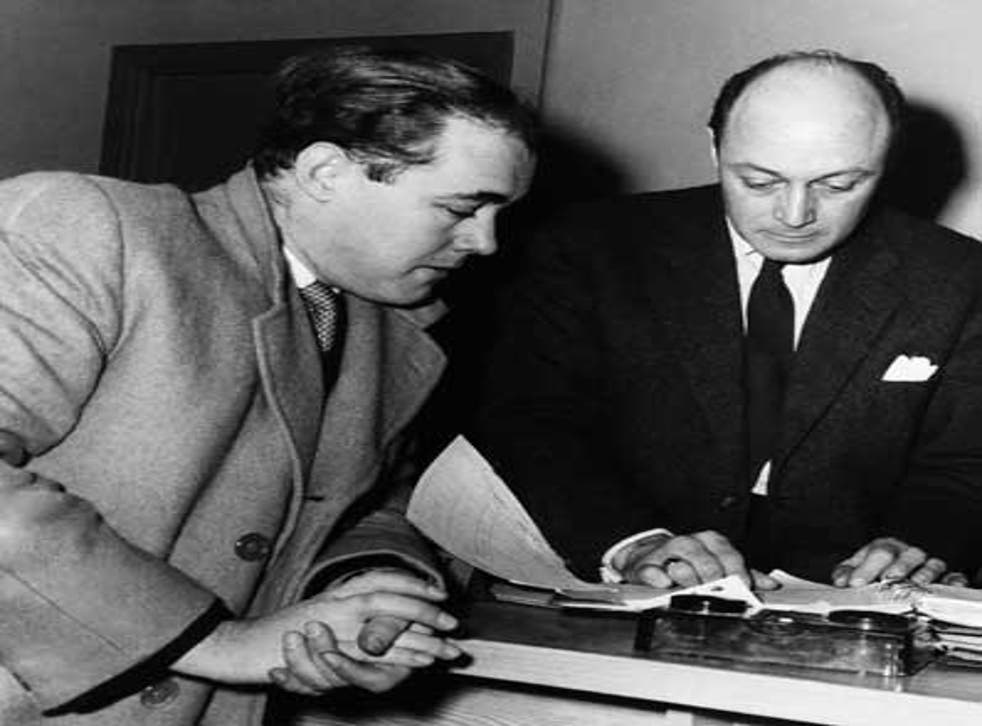 "I went to see Dracula...ready to poke gentle fun at it. I came away revolted and outraged."
This was a typical critic's reaction to Hammer Films' lurid interpretation of Dracula in 1958, the follow-up to their The Curse of Frankenstein the previous year, both scripted by Jimmy Sangster. Energetic, grisly and, crucially, in colour, the films and their derivatives kept Hammer, and Sangster, busy for the next 20 years. But until very recently horror was treated by critics either with ridicule or disgust, and it wasn't until long after Christopher Lee's Dracula had finally hung up his cape that the work of Sangster and his colleagues began to be talked about with nostalgia and respect.
Jimmy Sangster was born in North Wales in 1927 and educated in Surrey. He left school at 16 and headed for Wardour Street in London, where he found work as a projectionist. The war kept the film industry busy but understaffed, and Sangster made up the numbers, holding everything from clapperboards to tea trays until, after national service with the RAF in India, he had enough experience to get a job as a third assistant director at Ealing Studios. Working on well-mannered but faintly morbid potboilers such as the remarkably titled Pink String and Sealing Wax (1945) led him, after four years, to join Exclusive Films, soon to become Hammer Films.
Hammer made film versions of popular radio series, and the skeleton staffing meant that Sangster could immediately jump the queue to first assistant director duties as well as working as a production manager. After impressing his bosses with a short, A Man on the Beach (1955), he was given his first feature-film commission as a writer, X... The Unknown (1956). His fee was just £200.
As Hammer's resident all-rounder, it was Sangster's job to script their fortune-changing remake of Frankenstein. He reinvented the Baron as a passionate, romantic yet ruthless amoralist, played with precision by Peter Cushing, and upped the sadism even further in the following year's Dracula, in which Christopher Lee gave us a Count who was graceful as well as malevolent, both easier on the eye and more troubling on the soul than Bela Lugosi. Lee's Dracula always had about him the air of a creature impervious to pity and yet puzzled by a sense of inner torment at his own doomy immortality.
Sangster also delivered the sequels Dracula: Prince of Darkness (1965), in which Lee made even more of an impact despite not having a single line of dialogue, and The Revenge of Frankenstein (1958), which gave us a monster that devours human beings. "I have a fear of being eaten, you see," Sangster explained.
But it was psychological thrillers that really interested him, such as the forgotten but compelling Taste of Fear (1961), Paranoiac (1963) starring Oliver Reed, a Hammer favourite at the time, and best of all, The Nanny (1965), a queasy tale of nursery crimes starring Bette Davis as an ageing, Mayfair-based Mary Poppins with a habit of drowning her charges on bath night. It's a puzzling, tricky film, marketed as a penny dreadful but playing more like a sympathetic study of the casualties of a repressive society. The film benefits greatly from two splendid child actors, Pamela Franklin and William Dix, and is easily the most interesting and unpredictable of Sangster's scripts.
By the early Seventies, Sangster needed to throw new ingredients into Hammer's horror mix. As both writer and director he tried adding comedy to The Horror of Frankenstein (1970) and schoolgirl lesbionics to Lust for a Vampire (1971), but both films were disasters. Far better was the thriller Fear in the Night (1972), with its remarkable opening sequence where the camera leisurely reveals a body hanging from a tree on a school playing field while the distant sounds of hymn-singing float from the assembly hall.
Hammer had given up the ghost by the mid-Seventies, by which time Sangster had escaped to America to work on series such as The Six-Million Dollar Man and Wonder Woman.
A recent re-screening of Hammer's Dracula in Britain saw it being given a certificate of 12A. If The Exorcist (1973) had made Jimmy Sangster's work look twee, recent horror films like Hostel (2005) have made it now feel rather endearing.
James Henry Kinmel Sangster, writer and director: born Kinmel Bay, North Wales, 2 December 1927; married twice (one son); died 19 August 2011.
Join our new commenting forum
Join thought-provoking conversations, follow other Independent readers and see their replies