Joe Longthorne: Singer-impressionist who was a staple of TV light entertainment shows
His effortless takes on Shirley Bassey and Sammy Davis Jr made him a household name in the 1980s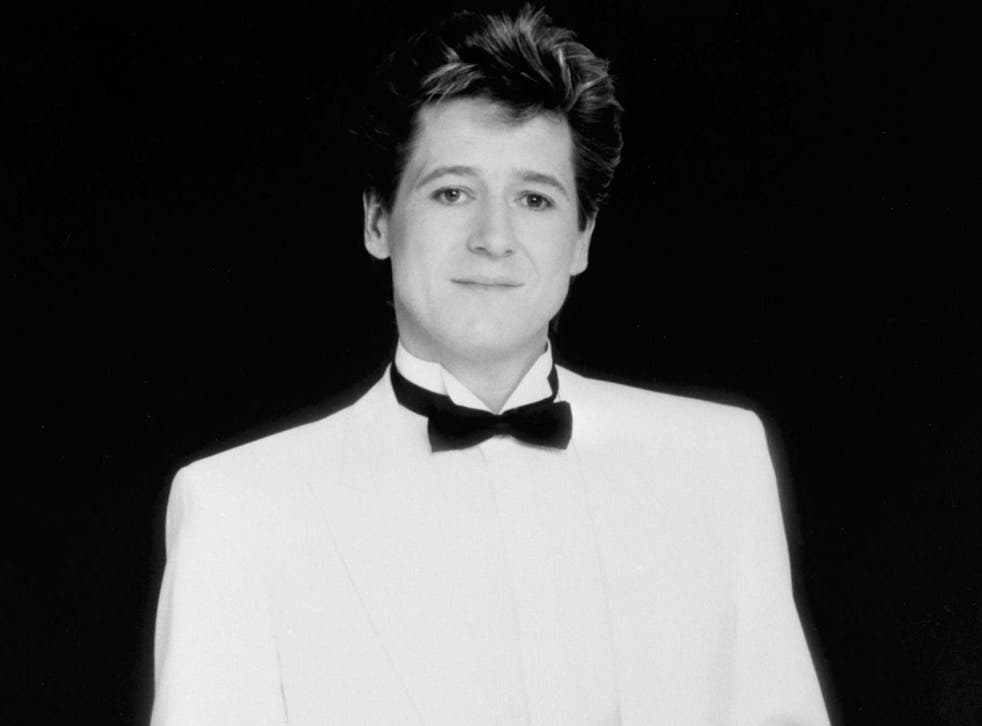 Joe Longthorne was a regular on late 1980s television through his impressions of singers such as Frank Sinatra, Sammy Davis Jr, Judy Garland and Tina Turner. Shirley Bassey once said: "Joe can do me better than I can do myself."
Sometimes referred to as the "human jukebox", Longthorne, who has died aged 64, had the ability to switch from one famous voice to another, without the need for costumes or wigs, and added a comedy dimension to his act by, for instance, belting out both sides of a Tom Jones-Shirley Bassey duet, then introducing "Harry Cluttercrutch from Barnsley", the oldest Elvis impersonator in the business.
Joseph Patrick Longthorne was born in Hull, east Yorkshire, in 1955. His father, whose family ran travelling fairs, performed with the troops entertainments organisation Ensa, and his mother, from an Irish gypsy family, was discovered by the talent-spotting impresario Carroll Levis. Their son was competing in talent contests from the age of four. "I entered as many as I possibly could and I sang to anyone who would listen to me," he recalled.
When he was 14, Longthorne started performing regularly in the ITV children's talent show Junior Showtime and, within two years, was getting regular bookings on the gruelling northern club circuit. This served as a valuable apprenticeship for him, while he worked by day as a rag-and-bone merchant, and he found wider fame after reaching the final of ITV's Search for a Star contest in 1981.
Further television success was still some years away, but he sensed he was going in the right direction after being booked to appear at the London Palladium in 1981 and winning the Variety Club of Great Britain's 1982 Most Promising Artist award. In 1985, American success came for Longthorne with a five-month season at the Drury Lane Theatre, Chicago, in his show Salute to the Superstars, which transferred to the Encore Theatre, Philadelphia, for another seven months.
His breakthrough in Britain came with regular appearances during 1987-88 in the first two series of Les Dennis's Laughter Show on the BBC, helping Dennis to fill the gap created after the death of his comedy partner, Dustin Gee. The singer-impressionist then landed his own ITV programme, The Joe Longthorne Show (1988-91), which ran for three series, after a successful one-off special, Joe Longthorne Entertains (1987), and he starred in the 1989 Royal Variety Performance and alongside Bob Hope at the London Palladium two years later.
Although television work dried up during the 1990s, as it did for many variety artists, Longthorne continued to be in demand on stage, with regular tours of Australia and summer seasons in Blackpool.
During his career, the performer also enjoyed some success in the recording studio. He had three chart albums, The Joe Longthorne Songbook (1988), Especially for You (1989) and Joe Longthorne – The Christmas Album (1989), and two minor hit singles in 1994, "Young Girl" (the song that was previously a 1968 No 1 for Gary Puckett and The Union Gap) and "Passing Strangers" (a 1957 duet by Billy Eckstine and Sarah Vaughan, which he performed with Liz Dawn, who played Vera Duckworth in Coronation Street).
He revealed that he had taken drugs – "I've done cocaine, I've done heroin, I've done LSD, I've taken ecstasy. I've done everything" – and in 2000 declared himself bankrupt, but he cleared his debts of more than £1m within three years. "At one time, I could go for a pint of milk and buy something for £30,000 and not think about it," he said.
Longthorne suffered a number of health problems during his life. In 1988, he was diagnosed with non-Hodgkin's lymphoma. Although he was given the all-clear nine years later, it returned in 2003 and developed into leukaemia. In June 2005, he underwent a successful bone-marrow transplant in an attempt to eradicate the cancer, but subsequently suffered pneumonia. In 2014 he was diagnosed with throat cancer.
He is survived by his husband, James Moran, and a son from a previous relationship.
Joe Longthorne, entertainer, born 31 May 1955, died 3 August 2019
Register for free to continue reading
Registration is a free and easy way to support our truly independent journalism
By registering, you will also enjoy limited access to Premium articles, exclusive newsletters, commenting, and virtual events with our leading journalists
Already have an account? sign in
Register for free to continue reading
Registration is a free and easy way to support our truly independent journalism
By registering, you will also enjoy limited access to Premium articles, exclusive newsletters, commenting, and virtual events with our leading journalists
Already have an account? sign in
Join our new commenting forum
Join thought-provoking conversations, follow other Independent readers and see their replies