John Fortune: Comedian and author best known for collaborations and sketches that poked fun at the powerful and self-important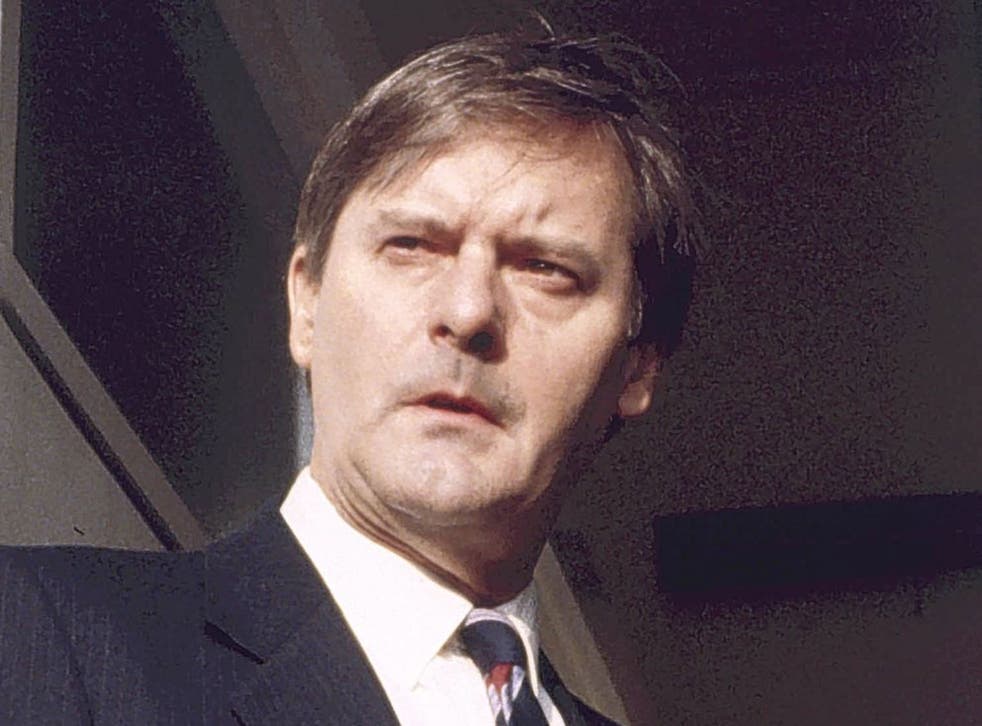 John Fortune was the comedian and satirist best known for his work on the long-running television comedy series Bremner, Bird and Fortune, together with fellow comics Rory Bremner and John Bird, that ran for 16 series from 1999 to 2010.
Fortune was born in Bristol in 1939 and educated at Bristol Cathedral School and King's College, Cambridge. It was there that he met John Bird, who would go on to become a lifelong friend and colleague. As with many comedians and performers whose careers began at Cambridge, Fortune's first significant appearance on stage was at the Cambridge Footlights, in 1961, and under his real name, John Wood.
His early experience with comedy included stints at the short-lived The Establishment, the Soho nightclub, founded in 1961 by Peter Cook and Nicholas Luard. Performers at The Establishment took advantage of the club's members-only status to avoid the notorious censorship, imposed by the Lord Chamberlain at the time, and relished the opportunity to use satire and language that could not otherwise be seen on the public stage. Other comedians who performed there and subsequently achieved fame included Lenny Bruce and Barry Humphries.
Fortune and Bird, together with Eleanor Bron, appeared in a pilot for That Was the Week That Was (TW3) during 1963, but were drawn away by the appeal of taking The Establishment on tour to the USA, so did not appear in TW3 when it went live. However, the trio went on to perform on the follow-up to TW3, Not So Much a Programme, More a Way of Life during 1964-65, and in BBC-3, which became famous for its 13 November 1965 episode, on which the critic Kenneth Tynan used the f-word on television for the first time.
Two years later, the same trio collaborated on A Series of Birds, over eight episodes, co-written with Terry Jones and Michael Palin, before their Monty Python days.
In 1989, Rory Bremner launched a one-man television show and frequently included Fortune and Bird among the cast. The three-man team of John Fortune, John Bird and Rory Bremner first appeared regularly on the small screen two years later in the comedy Now Something Else, shown on BBC2. In 1997, Fortune won a Bafta for Best Light Entertainment Performance for his work on Rory Bremner, Who Else?
The series for which he is best known, Bremner, Bird and Fortune, started on Channel 4 in 1999 and became an immediate hit. Here it was as the pompous character George Parr – often prefixed by Sir or a military rank – that he was at his best. The Long Johns' sketches with Bird took the form of scripted and ad-libbed interviews, pieces of brilliant satire on greed, the establishment and its figureheads, such as businessmen, politicians, or commanders.
An example of their biting satire, from a programme broadcast in 2003 during the run up to the Iraq war, began:
John Bird: "George Parr, you're a senior planner at the Ministry of Defence."
John Fortune: "I am, yes."
JB: "And you must be very preoccupied at the moment with the possible war against Iraq."
JF: "We're thrilled. We're looking forward to it tremendously. Defence is the name, attack is the game. That's our motto."
The programme was nominated for numerous awards and won the Broadcasting Press Guild Award in 2003.
As well as his work in comedy, Fortune had also appeared as a character actor in several films including as Maltby in John Boorman's The Tailor of Panama (2001), in Nigel Cole's Calendar Girls (2003) and Woody Allen's Match Point (2005). He wrote a number of books, including the novel A Melon for Ecstasy (1971), together with John Wells, and Is Your Marriage Really Necessary? (1972) with Eleanor Bron.
His colleague Rory Bremner has led the tributes, writing of him as a "lovely man, dear friend" and a "brilliant and fearless satirist". His agent, Vivienne Clore, said: "So formidable of brain and so fearless and generous of heart RIP John Fortune". Stephen Fry wrote: "Oh how sad John Fortune has died. He was in the first play I was ever in, 40 Years On. Huge influence on the satire boom. Loved parrots too."
Geoff Atkinson, managing director of Vera Productions, which produced Bremner, Bird and Fortune told The Independent: "John Fortune was unique. His partnership with John Bird seemed effortless on air yet every week they'd sit with a blank sheet of paper and 10 minutes to fill in five days. That they filled it so brilliantly, week after week, never failed to amaze me."
Atkinson continued: "He was a joy to work with, an inspiration as a writer, and the funniest person you could ever meet. But it was as a friend that I valued him most. He steered and shaped the shows we made –nearly 150 – and it was his soul that sat at the heart of what we did. Honest, kind, caring, over 20 years his quiet wise words benefited me as a friend and as an inspiration. Vera was so lucky to have learnt so much, and his sad loss is felt by all of us very deeply. It's horrible to know we'll never hear George Parr's voice again."
John Fortune, who was 74, died peacefully with his wife Emma and dog Grizelle by his side.
John Wood (John Fortune), comedian: born Bristol, 30 June 1939; married Emma (three children); died 31 December 2013.
Register for free to continue reading
Registration is a free and easy way to support our truly independent journalism
By registering, you will also enjoy limited access to Premium articles, exclusive newsletters, commenting, and virtual events with our leading journalists
Already have an account? sign in
Register for free to continue reading
Registration is a free and easy way to support our truly independent journalism
By registering, you will also enjoy limited access to Premium articles, exclusive newsletters, commenting, and virtual events with our leading journalists
Already have an account? sign in
Join our new commenting forum
Join thought-provoking conversations, follow other Independent readers and see their replies