John Holt: Reggae artist best known for writing 'The Tide is High'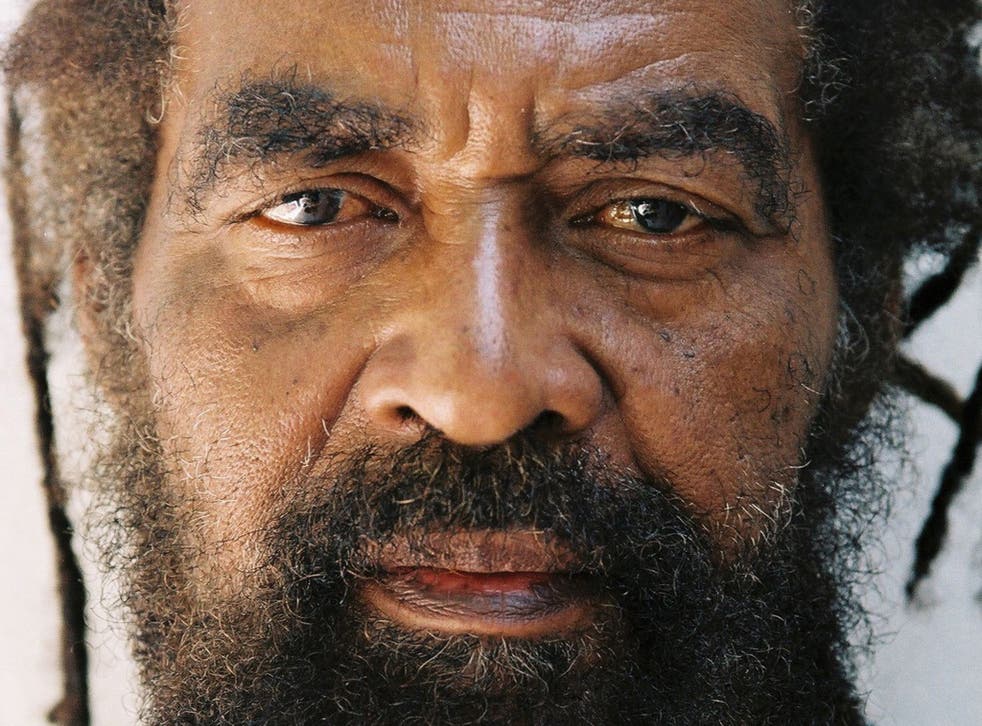 Before Bob Marley superseded Jimmy Cliff and emerged as the nonpareil leading figure of the reggae genre in the mid-1970s, the sweet-voiced Jamaican singer and gifted songwriter John Holt was the performer the British public most associated with the various musical styles that came out of Jamaica.
Blessed with a smooth, mellow tenor at his most affecting on his 1967 rock steady composition "The Tide Is High", a worldwide smash for Blondie in 1980, and his easy-on-the-ear reggae interpretations of American songbook, bossa nova, country, pop and soul standards such as "Mr Bojangles", "The Girl From Ipanema", "I'd Love You To Want Me", "Baby I'm A Want You" and especially Kris Kristofferson's "Help Me Make It Through The Night" – a UK No 6 single in 1974 and included on the ubiquitous album One Thousand Volts Of Holt – he provided the soundtrack to thousands of blues and after-hours parties up and down the land.
He also paved the way for lovers rock, roots reggae and crossover artists such as Sugar Minott and Errol Dunkley – who revived another Holt tune, "OK Fred", in 1979 – while Lee Thompson's Ska Orchestra, the side-project led by the Madness saxophonist, have made Holt's "Ali Baba" a mainstay of their current repertoire. The infectiously eerie "Man Next Door", a 1968 Paragons B-side penned by Holt and produced by the legendary Duke Reid, was re-recorded by Dennis Brown and The Slits as well as Horace Andy and Massive Attack, and "versioned" by the deejays and toasters Doctor Alimantado, I-Roy and U-Roy, whom Holt championed.
The Birmingham group UB40's series of successful Labour Of Love cover collections owe a huge debt to Two Thousand and Three Thousand Volts of Holt – 1998's Labour Of Love III typically featured "My Best Girl", originally by The Paragons – and as Ali Campbell, the band's former lead vocalist, put it, "Holt was one of the first Jamaican artists to have a record on the British charts. He was one of my big heroes."
Born in 1947 in the Kingston fishing community of Greenwich Town that would inspire "The Tide Is High", John Kenneth Holt briefly considered concentrating on his schooling to become a doctor but the pull of music proved stronger. In his teens he was booed off when he first entered a talent contest hosted by the broadcaster Vere Johns but improved remarkably and eventually won the top prize on many occasions, beating local rivals like Jimmy Cliff with his memorable interpretation of Solomon Burke's "Just Out Of Reach".
In 1962 Holt made his recording debut with "Forever I'll Stay" for the producer Leslie Kong at Beverley's. He also began hanging out at Coxsone Dodd's rival Studio One operation where, in 1964, he met and eventually joined Bob Andy, Tyrone Evans and Howard Barrett in a new line-up of the Paragons and cut "Love At Last", the first of a dozen Jamaican chart-toppers which included "On The Beach", "Wear You To The Ball" and "Memories By The Score".
Following Andy's departure at the beginning of 1966 Holt became the de facto frontman and primary songwriter of Jamaica's premier rock steady trio, whose distinctive harmonies created the template for vocal groups like the original Wailers featuring Marley, Peter Tosh and Bunny Livingston. Thoughtful and observant, Holt drew inspiration from his locale when he composed "The Tide Is High".
"A friend who was a fisherman went out and came back real quick," he recalled. "He said to me, 'John, the tide is high, so I couldn't go out.' I always had my guitar with me, so I changed the line I had before, from 'the time is hard' to 'the tide is high'. I was trying to write a song about hard times, about the sea, and two people in love as well, or a man seeking to be friends with a woman. I guess that's what made that song so heavy, you know. You can see that song from many different perspectives." His signature tune provided Blondie and Atomic Kitten with UK chart-toppers in 1980 and 2002 respectively.
After going solo in 1968 and freelancing for the Jamaican producers Reid, Dodd, Harry Johnson and Bunny Lee without receiving the royalties he felt his success and status warranted, Holt forged an alliance with the London-based sound system operator-turned-record entrepreneur Tony Ashfield. Under his aegis the rhythm tracks Holt cut in Jamaica were "sweetened" with string, horn and flute overdubs arranged and conducted by Brian Rogers and the backing vocals of Madeline Bell, Liza Strike and Doris Troy recorded at Audio International Studios in London.
This resulted in The Further You Look, the 1972 album of Holt originals licensed to Trojan which served as the prototype for One Thousand Volts Of Holt the following year. "It was beautiful," the singer said about the sublime set of sophisticated covers that sold by the thousands in record shops favoured by the West Indian community, thus delaying the chart crossover of his version of "Help Me Make It Through The Night" until 1974. "It really did change my life. That is the first time anything like ever happen in reggae music."
Holt enjoyed his mainstream success but like many of his contemporaries turned to Rastafarianism and began writing and releasing more socially conscious, militant material like "Up Park Camp" in 1976 and "Police In Helicopter" in 1983. In between, he reunited with Evans and Barrett for the critically acclaimed Sly & Robbie Present The Paragons set for Chris Blackwell's Island Records. In 1986 he released the enjoyable if cheesy The Reggae Christmas Hits Album. In 2004 he was awarded the Order Of Distinction (Commander Class) by the Jamaican government.
A popular concert attraction and a regular visitor to the UK, Holt collapsed while performing at the One Love Festival in Milton Keynes in August and died in hospital in London.
John Kenneth Holt, singer, songwriter and producer: born Kingston, Jamaica 11 July 1947; married (10 children); died London 19 October 2014.
Register for free to continue reading
Registration is a free and easy way to support our truly independent journalism
By registering, you will also enjoy limited access to Premium articles, exclusive newsletters, commenting, and virtual events with our leading journalists
Already have an account? sign in
Register for free to continue reading
Registration is a free and easy way to support our truly independent journalism
By registering, you will also enjoy limited access to Premium articles, exclusive newsletters, commenting, and virtual events with our leading journalists
Already have an account? sign in
Join our new commenting forum
Join thought-provoking conversations, follow other Independent readers and see their replies