John Moreton: War hero who, as a postwar diplomat, helped to dismantle the British empire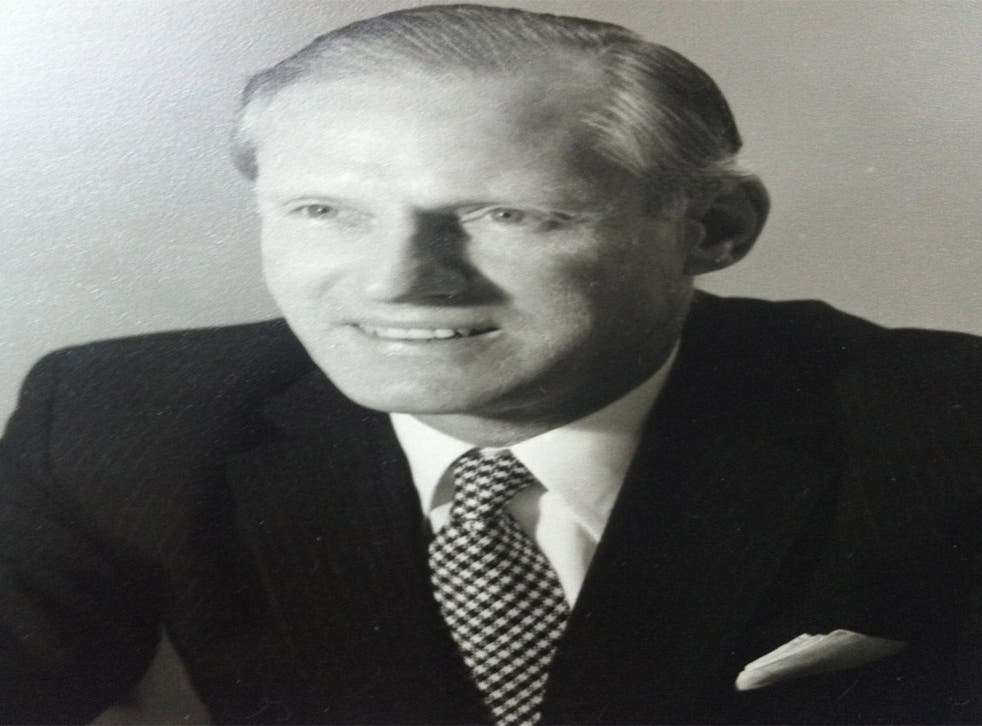 Although he had a sniper's bullet in his shoulder, Temporary Captain John Moreton hurled grenades at Japanese attackers 10 metres away, and used his Sten gun to kill another who had crept up close. After being wounded, he had stayed at his post, bringing down artillery fire on the enemy for a day and a night until they were driven out of the position they had almost captured on Garrison Hill at the battle of Kohima in 1944.
Moreton's five days under fire showed the qualities that were to sustain him through a career in world affairs. Garrison Hill, on which was the British Deputy Commissioner's bungalow, was the centre of the battle, which stopped Japan's westward advance and saved India.
Moreton, then 26, and manning an observation post with the 99th (Royal Bucks Yeomanry) Field Regiment, Royal Artillery, fought across the DC's tennis court, close to the headquarters of "A" Company, the Royal Berkshire Regiment; he had to run to it under sniper fire to transmit wireless messages to his gunners. The bungalow had been taken and destroyed, and for many days the court was a no-man's land between the two sides.
Moreton's experience lasted from 24 April until 29 April, and was worst between 2am until 7am on 28 April, when he "was engaged in a grenade-slinging match with the enemy 10 yards away". The citation recommending him for an immediate Military Cross said: "Despite his wound he insisted on carrying on owing to the difficulties of relief at the time… Great damage was inflicted on the enemy by the gunfire brought down by Captain Moreton who put himself in great peril every time he spoke on the wireless owing to the proximity of the enemy… Throughout he showed great coolness, judgment and courage."
Postwar, Moreton was at the centre of dismantling Britain's foreign possessions. Throughout his career his wife Margaret – Peggy - accompanied him; they met at a dance in the NAAFI while both were serving in the Army, and corresponded for three and a half years during his Far East posting, marrying in December 1945, just three weeks after they first saw each other again.
Moreton joined the Colonial Office in 1946, and by 1953 was in Kenya during the Mau Mau rebellion, as secretary to the Kenyan government's emergency committee until 1955. His young family lived with him in Nairobi, which, he concluded in a letter to a colleague, was the focus for the spread of Mau Mau doctrines. After Kenya came the battles to find solutions for communist-threatened Singapore, and for the fractured Gold Coast (later renamed Ghana), when, from 1955 to 1959, Moreton was private secretary to the flamboyant Secretary of State for the Colonies, Alan Lennox-Boyd.
Moreton was called on at all hours in London and at Chequers for the rounds of talks on Singapore in 1956 and 1957, and he flew between African capitals, such as Kumasi. Thousands of members of the Ashanti tribe once greeted him and Lennox-Boyd, wearing brown to show they were in mourning, with banners saying "Britain don't go". The next morning, after a sherry party and dinner with Ashanti leaders, Moreton was up at five with Lennox-Boyd re-drafting legislation. They flew on to Gold Coast's northern capital, Tamale, where gifts of livestock were troublesome: "There was one particularly large turkey which did absolutely no good at all to the rather superior hand luggage of Lennox-Boyd in our light aircraft on our way back to Kumasi."
In 1960, Moreton went to the Commonwealth Relations Office, whichas eventually to be merged with the Foreign Office. After three years as counsellor in the Lagos High Commission in newly independent Nigeria, he was in 1969 appointed Ambassador in Vietnam, arriving just after the Tet offensive, and working from Saigon at the same time as Daphne Park, the newly-appointed Consul General, began to make contacts in Hanoi for MI6.
His daughters, by that time teenagers, visited, but the US military's decisions on safety limited family excursions and his official travels. He had his own aircraft and pilot, and the family shared trips; they visited the hill people at Dalat, drinking rice wine fermented with the chewed bodies of insects. Sometimes sounds of battle could be heard.
In 1972 Moreton became High Commissioner in Malta, where the government of Dom Mintoff was demanding money for continuing British and Nato military presence on the island, and making contacts with Colonel Gaddafi's Libya.
The rest of his career was in the US, as deputy permanent representative at the British Mission to the UN in New York, with the personal rank of ambassador, from 1974 until 1975, and then minister at the British Embassy in Washington DC, deputy to the ambassador, until 1977.
The Queen knighted him on board the Royal Yacht Britannia after he had organised her visit to the US for the American Revolution Bicentennial celebrations in 1976. In retirement, he became Gentleman Usher of the Blue Rod of the Order of St Michael and St George, from 1979 until 1992.
Moreton's father was the Rev Charles Oscar Moreton, vicar of several parishes including Bloxham, North Oxfordshire. John, the second of four children, two girls and two boys, attended St Edward's School, Oxford, and read Greats (classics) at Trinity College, Oxford. He won a Blue in athletics, and was an international half-miler, running at White City in July 1938, and at Cologne in Germany on August 20, 1939, days before the outbreak of the Second World War.
Anne Keleny
John Oscar Moreton, soldier and diplomat: born Oakham, Rutland 28 December 1917; MC 1944, CMG 1966, KCVO 1976, KCMG 1978; married 1945 Peggy Fryer (three daughters); died 14 October, Cobham, Surrey.
Register for free to continue reading
Registration is a free and easy way to support our truly independent journalism
By registering, you will also enjoy limited access to Premium articles, exclusive newsletters, commenting, and virtual events with our leading journalists
Already have an account? sign in
Register for free to continue reading
Registration is a free and easy way to support our truly independent journalism
By registering, you will also enjoy limited access to Premium articles, exclusive newsletters, commenting, and virtual events with our leading journalists
Already have an account? sign in
Join our new commenting forum
Join thought-provoking conversations, follow other Independent readers and see their replies