John Prine: Singer whose songs of 'broken hearts and dirty windows' earned the admiration of his peers
One of American music's most celebrated lyricists, he was hugely influential on the folk world and far beyond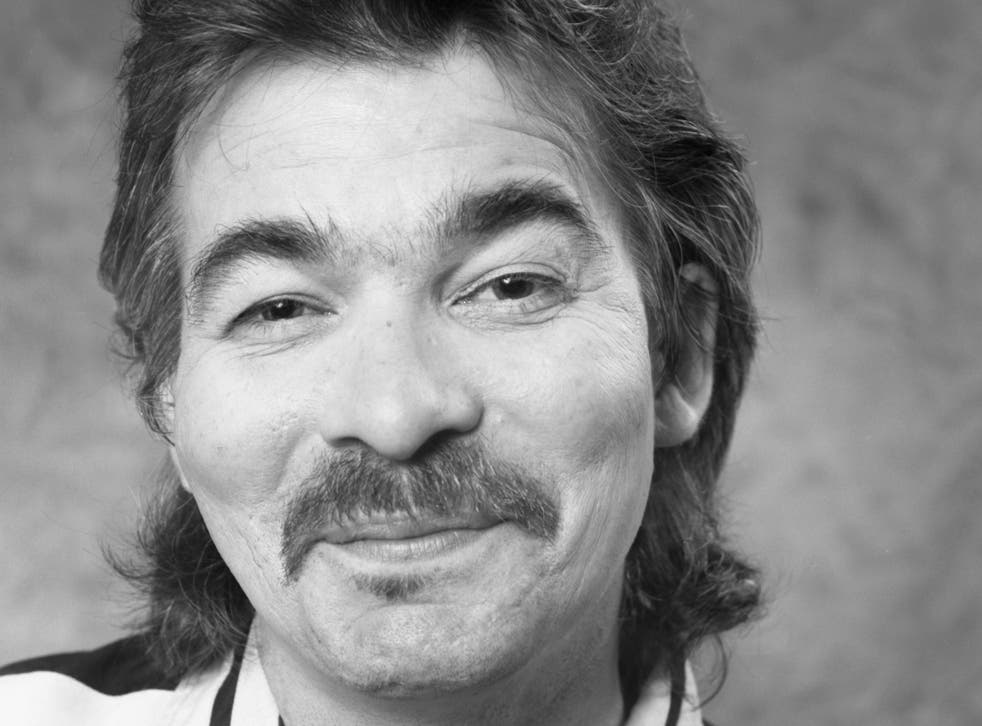 John Prine was a raspy-voiced heartland troubadour who wrote and performed songs about faded hopes, failing marriages, flies in the kitchen and the desperation of people just getting by. He was, as one of his songs put it, the bard of "broken hearts and dirty windows".
A onetime army mechanic and mail carrier who wrote songs rooted in the experiences of lower-middle-class life, Prine, who has died aged 73 of complications from coronavirus, rose to prominence almost by accident. He was at a Chicago folk club called the Fifth Peg one night in 1969, complaining about the performers, when someone challenged him to get onstage. Emboldened by beer, he picked up his guitar and sang three of his original songs. Within a year, he released his first album and was hailed as one of the foremost lyricists of his time, even as a musical heir to Bob Dylan.
He went on to record more than 20 albums, win three Grammy awards and help to define a genre of music that came to be called Americana. He was a significant influence on a younger generation of singer-songwriters, including Kacey Musgraves, Jason Isbell and the Black Keys' Dan Auerbach, who called him "the closest thing I could imagine to ever being around Mark Twain".
The three tunes Prine sang at his debut performance in Chicago were written during his breaks while delivering mail. All became classics in the singer-songwriter tradition: "Sam Stone", about a Vietnam vet returning home with a drug habit; "Hello in There", about the emotional loneliness of older people; and "Paradise", an autobiographical lament about his family's Kentucky hometown, ploughed under to make way for strip mines.
His songs about blue-collar woes and hard-luck lives soon attracted a devoted following, which included Dylan, who described Prine's work as "pure Proustian existentialism. Midwestern mind trips to the nth degree. And he writes beautiful songs."
His 1971 eponymous debut album received strong reviews but modest sales, but stars began to home in on his songwriting talent. Bette Midler and Joan Baez both recorded "Hello in There"; the Everly Brothers did a version of "Paradise"; and Johnny Cash sang "Sam Stone".
Prine was born in 1946 in Maywood, Illinois, one of four sons. His father was a factory worker and a union official, his mother a homemaker. His grandfather had played guitar with the Everly Brothers' father in Kentucky, and Prine's own father enjoyed listening to the music of Hank Williams.
When he was 14, Prine learned to play guitar from his older brother Dave. After high school, Prine was drafted into the army and served in Germany, where he said he spent his time "drinking beer and pretending to fix trucks". He returned to the Chicago suburbs and took a job with the postal service.
Over the years, Prine experimented with musical styles, from raw country to hard-charging rockabilly, but his greatest gift was his ability to draw deep emotions from simple lyrics. "Broken hearts and dirty windows make life difficult to see," he wrote in one of his early songs, "Souvenirs". "That's why last night and this mornin' always look the same to me."
He received a Grammy Hall of Fame award in 2015, was named to the Songwriters Hall of Fame in 2019 and earlier this year received the Grammy for lifetime achievement.
In the late 1990s, he underwent surgery and radiation treatment for cancer in his throat. He quit smoking, and the operation left his head tilted at a noticeable angle. His voice deepened into a growling baritone, as weathered and scarred as his music. Part of a lung was removed after another bout of cancer in 2013.
In 2018, Prine released his first album of new music in 13 years. The 10 songs on The Tree of Forgiveness (some written with collaborators) showed the same blend of humour, sorrow and outrage that had long been his hallmark. The album reached number five on the US pop chart, giving the 72-year-old Prine the biggest hit record of his career.
"Sometimes I feel like I'm trying to describe the world the way I wished it would be," he once said. "That's why when I finish a song, I'll sit back and look at it and think, 'Now if you could only practise some of those things in your own life … you wouldn't have to write all these damn songs.'"
Prine's first two marriages, to Ann Carole Menaloscino and musician Rachel Peer, ended in divorce. ("Divorces have a way of turning into memorable songs for me," he said.) In 1993 he married Fiona Whelan, who became his manager. They had two sons, and he adopted her son from a previous relationship. She and their children survive him.
John Prine, musician, born 10 October 1946, died 7 April 2020
© Washington Post
Register for free to continue reading
Registration is a free and easy way to support our truly independent journalism
By registering, you will also enjoy limited access to Premium articles, exclusive newsletters, commenting, and virtual events with our leading journalists
Already have an account? sign in
Register for free to continue reading
Registration is a free and easy way to support our truly independent journalism
By registering, you will also enjoy limited access to Premium articles, exclusive newsletters, commenting, and virtual events with our leading journalists
Already have an account? sign in
Join our new commenting forum
Join thought-provoking conversations, follow other Independent readers and see their replies