Jonathan Demme, obituary: Oscar-winning director of The Silence of the Lambs whose real passion was the rock concert documentary
Veterinary medicine's loss was film and music's gain as the New Yorker went on to bring to the screen a 'delicate intuitive feel for the ragged texture of life out of the mainstream'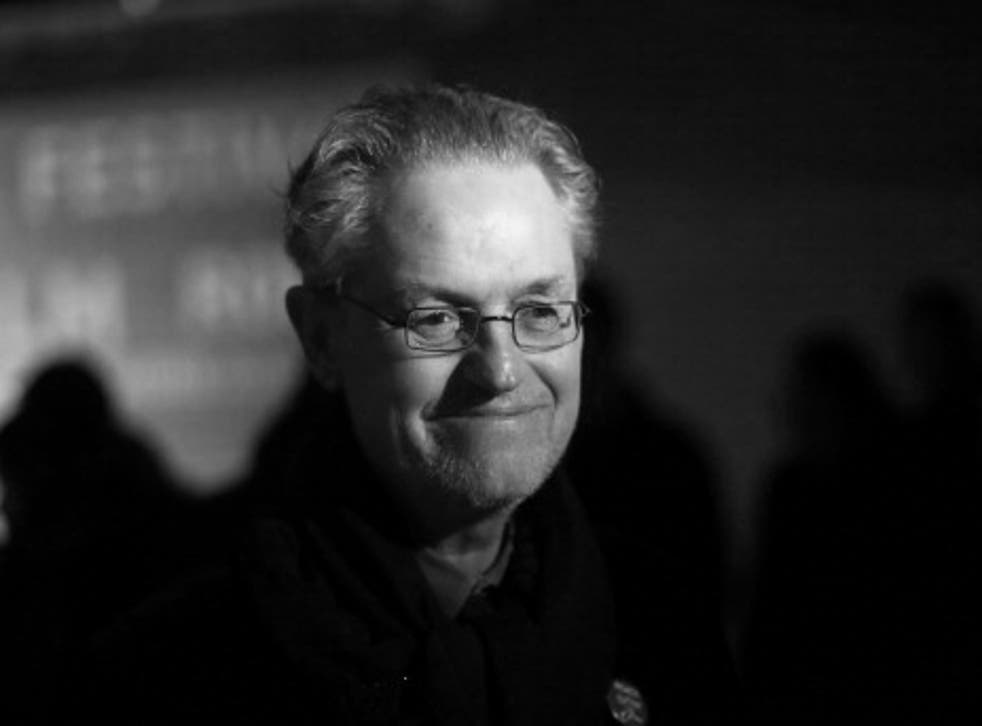 Jonathan Demme, who has died of cancer at the age of 73, was a Hollywood filmmaker who reached his commercial apex in the early 1990s with the Oscar-winning thriller The Silence of the Lambs and the Aids discrimination drama Philadelphia, and also made one of the most compelling rock music documentaries of all time.
After an apprenticeship with the exploitation king Roger Corman, grinding out low-budget, lurid fare with underclothed women, Demme built a genre-crossing career that showcased his versatility. His portfolio encompassed offbeat blue-collar films such as Handle With Care (1977) and Melvin and Howard (1980) and enjoyable if anodyne Hollywood dramas and comedies from the 1980s (Swing Shift, Something Wild, Married to the Mob). Typified by Rachel Getting Married (2008), a dysfunctional-family drama starring Anne Hathaway, his films shared an affectionate generosity toward even the most shambolic characters.
He also developed a thriving sideline in documentary work that allowed him to indulge what he called his "obsessive interest in rock'n'roll," an interest which reached its high point with his revered Talking Heads concert documentary Stop Making Sense (1984).
"Very few directors have had Demme's delicate intuitive feel for the ragged texture of life out of the mainstream," the Washington Post film critic Hal Hinson once wrote, "for the way we talk and separate and make love; for the look of lunch counters, bathrooms, and gas stations. Demme suffuses the people in his films with a warm acceptance, but he stands back as well, looking on with appreciation and detachment. This balance gives his films a floating, bemused quality that never seems sticky or cloying, a sense of events seen in their proper proportions."
His creative mid-career peak was The Silence of the Lambs (1991). As sleekly executed as it was frightening, the film starred Anthony Hopkins as the Chianti-loving cannibal Hannibal Lecter aiding the FBI in hunting down another serial killer. New York Times film critic Vincent Canby declared it "pop film-making of a high order". It swept the Oscars, winning best picture, best director, best actor (Hopkins) and best actress (Jodie Foster as an FBI employee).
Demme's reward was a studio prestige project, Philadelphia (1993). It was one of the first major Hollywood films to address the Aids crisis, but reviewers said the film was marred by a predictable, self-conscious seriousness and a script that seldom went beyond obvious heroes and villains.
It benefited enormously from an Oscar-winning performance by Tom Hanks as a gay white-collar lawyer who is fired when it is revealed he has contracted Aids. Denzel Washington was the lawyer who, despite his initial prejudice against homosexuals, helps him defeat the establishment. (Demme had his friends Bruce Springsteen and Neil Young contribute songs for the soundtrack; Springsteen won an Oscar for his song, "Streets of Philadelphia".)
In his subsequent Hollywood directing jobs, Demme displayed technical competence but professed a certain joylessness in making films like Beloved (1998), a version of the Toni Morrison novel that starred Oprah Winfrey, The Truth About Charlie (2002) and The Manchurian Candidate (2004), both remakes of vastly superior films from the 1960s. He acknowledged, however, that they essentially allowed him to fund passion projects such as Stop Making Sense.
Regarded as a seminal contribution to its genre, Stop Making Sense took advantage of new digital recording technology and shunned the hackneyed conventions of the form: audience reaction shots, interviews with bandmates and music critics, an emphasis on sybaritic lifestyle and personality. With exhilarating clarity and sharp intelligence, Demme captured the intimate interplay, onstage and off, of the bandmates – always in service of the music.
"Many great directors have tried their hand at concert films, but few could match Demme's skill at capturing their joy and their celebration of communal creation," according to Rolling Stone magazine. "Taken together, his concert docs are one of the great collective odes – not just to making music but to being alive."
Demme spoke of the concert film as "the purest form of filmmaking", with no script, no advance planning, just the response of the camera to the action. He made several documentaries featuring Young (Heart of Gold, Neil Young Trunk Show, Neil Young Journeys), as well as a documentary of the British singer-songwriter Robyn Hitchcock (Storefront Hitchcock, 1998). Justin Timberlake, a fan of Stop Making Sense, sought out Demme to make Justin Timberlake + the Tennessee Kids (2016).
In addition, Demme directed a much-admired documentary of the performance artist and monologuist Spalding Gray (Swimming to Cambodia, 1987), while Jimmy Carter Man from Plains (2007), focused on Carter's post-presidential years.
Perhaps Demme's finest political documentary was The Agronomist (2003), about the Haitian radio journalist and human rights activist Jean Dominique. The film is essentially the story of a death foretold, with Dominique continuing his anti-corruption broadcasts in the face of threats. New York Times film critic AO Scott called it "magnificent".
Demme said he felt refreshed by documentary work and that when he made Rachel Getting Married, he shot it as if it were a non-fiction work.
"We pretended that what the actors were doing was reality, and we responded to it as we would in any documentary," he said. "We never did a take-two of any shot; we did the scenes a number of times, but always from a new perspective. The actors loved it, because the more you do a take, the more you're going to drain the spontaneity out of a performance."
Robert Jonathan Demme was born in Baldwin, on Long Island, in 1944. He completed high school in Miami, where his father worked as a publicist for the Fontainebleau Hotel and other businesses.
He planned to study veterinary medicine at the University of Miami, but said he "couldn't hack" the science classes. "After I failed chemistry," he recalled, "I realised that there was no movie critic on the Florida Alligator, the college newspaper there, so to feed my movie-going habit I offered my services."
Through his father's intercession, he did publicity in New York for the film producer Joseph Levine, while also writing rock reviews and making experimental short films. After a stint in Britain producing television ads, he was hired by Corman as a publicist and scriptwriter. He made his solo directorial debut with Caged Heat (1974), a women-in-prison drama.
Demme made a leap into the mainstream with Handle With Care, a big-studio comedy about CB radio fanatics. But his breakthrough was Melvin and Howard, about the life-changing aftermath of an encounter between petrol station owner Melvin Dummar (Paul Le Mat) and a hobo claiming to be the billionaire Howard Hughes (Jason Robards Jr).
The US National Society of Film Critics named Melvin and Howard best picture of the year, and Demme received a New York Film Critics award for his directing. Writer Bo Goldman and supporting actress Mary Steenburgen – as Dummar's on-again, off-again wife – won Academy Awards.
Demme's first marriage, to Evelyn Purcell, ended in divorce. Survivors include his second wife, Joanne Howard, and their three children. In 2004, Demme told The Independent that working on major Hollywood films did not make him a better director.
"Most of your time is spent trying to fashion something with the widest possible appeal," he said. But he acknowledged that, after four decades, there were rewards. "Now I've got creative control. And you should see how easy it is to get a table in restaurants."
Jonathan Demme, film-maker, born 22 February 1944; died 26 April 2017
© Washington Post​
Join our new commenting forum
Join thought-provoking conversations, follow other Independent readers and see their replies