Jonathan Miller: Cultural polymath who left an indelible mark on satire and theatre
He found fame with 'Beyond the Fringe' and then turned his hand to a dizzying array of disciplines with passion and panache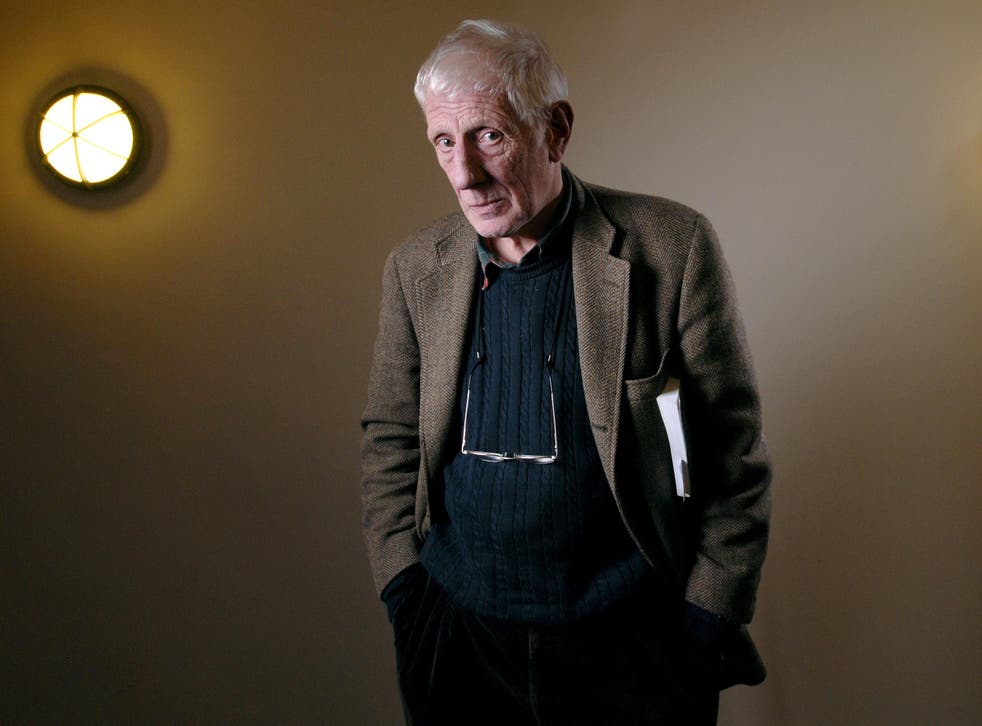 Sir Jonathan Miller, who has died aged 85, was the polymath theatre and opera director, television presenter, writer and artist who rose to fame in the 1960s as part of the stage revue Beyond the Fringe, together with Peter Cook, Dudley Moore and Alan Bennett.
Miller was born in St John's Wood, London, in 1934 to Betty and Emanuel Miller, a psychiatrist. He was educated at Taunton School and St Paul's School. He went up to St John's College, Cambridge, to study natural sciences, with a view to entering medicine. While in Cambridge he discovered at the Footlights Dramatic Club the passion for theatre that would define his future career. Fellow Footlighter Peter Cook later recalled how Miller was "torn between [being] the doctor and the stage: they called him the 'Doctor of Mirth'". Despite these distractions, he qualified as a doctor in 1959.
Beyond the Fringe was conceived by Robert Ponsonby and John Bassett and premiered at the Edinburgh Festival in 1960, combining the best of the Cambridge Footlights and the Oxford Revue. Bassett selected Jonathan Miller and Dudley Moore, who in turn suggested that Alan Bennett should join the cast. The famous foursome was completed through Miller's recommendation of Peter Cook.
From its Edinburgh Festival origins, Beyond the Fringe travelled to the West End and thence to Broadway, launching the Sixties satire boom and the careers of this quartet of creative geniuses. As the British empire faded, a new and irreverent satirical culture would emerge, propelled by Miller and his comedian colleagues.
Miller left Beyond the Fringe behind as it crossed the Atlantic and soon joined the BBC's flagship Monitor arts programme, taking over from Huw Wheldon.
Alice in Wonderland (1966), produced and directed by Miller, brought Lewis Carroll's book to life for television audiences, starring Michael Redgrave, Peter Sellers and John Gielgud. Explaining his personal take on the work, Miller said: "Once you take the animal heads off, you begin to see what it's all about. A small child, surrounded by hurrying, worried people, thinking, 'Is that what being grown-up is like?'."
The BBC Television Shakespeare was an ambitious project undertaken by the national broadcaster to bring the Bard to the small screen, shown in 37 episodes over a period of seven years, from 1978 onwards. Miller produced six episodes including Othello, with Anthony Hopkins, and The Taming of the Shrew, with John Cleese.
He insisted on a literal reading of the great playwright's work, saying: "I think it's very unwise to try to represent on the television screen something which Shakespeare did not have in his mind's eye when he wrote those lines. You have to find some counterpart of the unfurnished stage that Shakespeare wrote for without, in fact, necessarily reproducing a version of the Globe theatre ... What details you do introduce must remind the audience of the 16th-century imagination."
Having already mastered theatre, Miller's first experience of directing opera came in 1974 with Mozart's Cosi fan tutte, for the Royal Opera House, a production that became a repertory staple for nearly 20 years. He went on to direct more than 50 productions over the next four decades. Oliver Mears, ROH director of opera, said of him: "Combining a supreme intellect with a consistently irreverent perspective, formed from his experiences in both comedy and medicine, Miller shone a unique light on our art form."
In The Body in Question, Miller returned to his medical origins, for a 13-part series broadcast on the BBC in 1978. Audiences were treated to a British television first, as a human cadaver was dissected on screen.
An avowed atheist, Miller wrote and presented the series Atheism: A Rough History of Disbelief (2004) for BBC television, which broke the broadcaster's long silence on the subject. "In some awful, strange, paradoxical way, atheists tend to take religion more seriously than the practitioners," he once said.
Miller was knighted in 2002 for services to music and the arts. He is survived by his wife Rachel and his children Tom, William and Kate.
Jonathan Miller, director, presenter, writer and artist, born 21 July 1934, died 27 November 2019
Join our new commenting forum
Join thought-provoking conversations, follow other Independent readers and see their replies