Josef Skvorecky: Writer who championed dissident Czech authors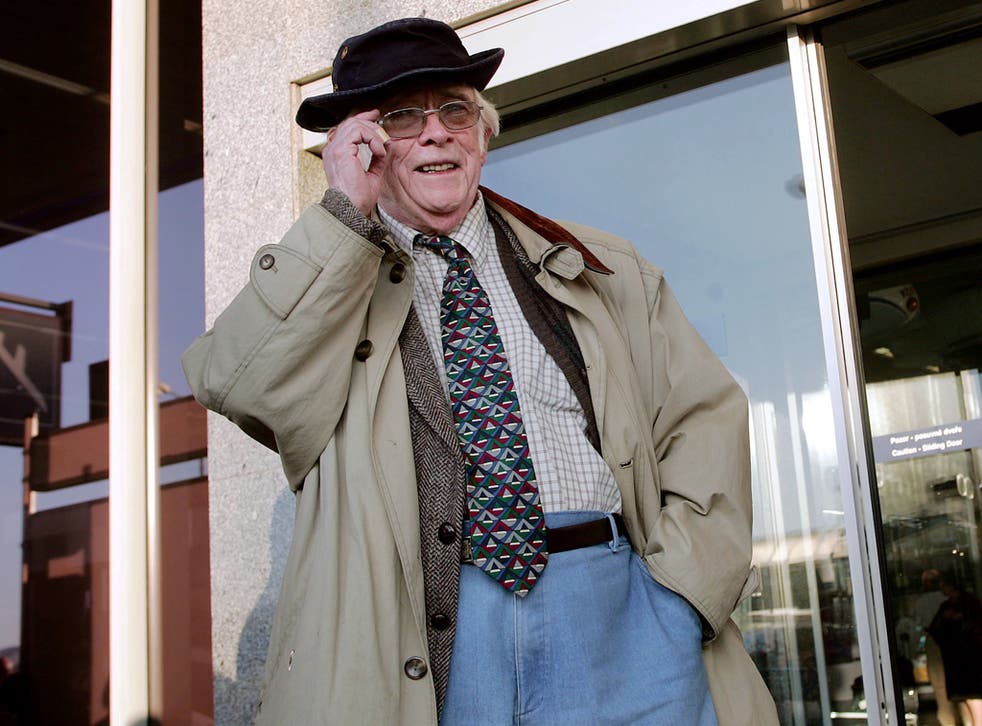 Josef Skvorecky, one of Czechoslovakia's leading novelists, gave voice to that country's sardonic optimism, wryly surveying the horrors and compromises that attend life under totalitarianism, whether of the left or the right.
He described all of his work as having a basis in autobiography, citing Goethe's dictum "Dichtung un Wahrheit" – poetry and truth. After negotiating years of labyrinthine censorship, he moved to Canada, where his perspectives on expatriatism climaxed in his masterwork, The Engineer of Human Souls. His books have an improvisatory quality inspired by his love of jazz, a topic that ran like a thread through his work.
Skvorecky was born on the Czech-Polish border and as a child wrote fiction influenced by Hemingway and Faulkner. During the war he was forced to work for the Nazis under the Totaleinsatz programme. After the war he quickly dropped medicine to study philosophy at Prague's Charles University.
From the fringes of Prague's literary life – underground meetings of surrealists and unapproved writers – Skvorecky became an editor and translator: one of his assignments was, perhaps surprisingly, Fahrenheit 451. But in 1956 his first novel, The End of the Nylon Age (Konec nylonového veku), was banned before publication. Though it finally emerged in 1967, the GDR expressed belated solidarity by banning the German version in 1969.
In 1958 Skvorecky published the ten-year-old The Cowards (Zbabìlci), featuring his teenaged alter-ego Danny Smioicky, who spends the war playing tenor sax (as did Skvorecky himself), chasing girls and outwitting Nazis. But it was immediately banned for its inappropriate depiction of the war, and the ensuing scandal was used as a pretext for a crackdown on intellectuals. Folk singer Karel Kryl (who also emigrated after 1968) called Smioicky, "the greatest literary figure of Czech literature in the second half of the 20th century."
Skvorecky, then editor of Svetová literatura magazine, was sacked. He wrote three detective novels and a children's book, pseudonymously using the name of his friend Jan Zábrana. Murder by Proxy (Vražda v zastoupení, 1967) contains the Latin acrostic "Skvorecky et Zábrana fecerunt ioculum". In Sins for Father Knox (Hrichy pro pátera Knoxe, 1973) Skvorecky, back under his own name, wittily broke each of Ronald Knox's ten rules for writing detective fiction, though some of them ("no Chinaman must figure in the story") were themselves jokes. He also created the popular detective Lieutenant Boruvka.
The novella The Legend of Emöke (Legenda Emöke) was published in 1963, but the authorities remained wary and he was not allowed to join the Writers' Union until 1967. By then he had suffered another ban: 1966's Tankový prapor (The Tank Battalion). It was permitted three years later, but in 1970 Communistic fervour took control and a reprint was pulped, while Miss Silver's Past (Lvíce) was confiscated.
Though his longer fiction remained elusive, Skvorecky did manage to publish essays and short stories, several following the fortunes of Smioicky, as well as hosting a regular jazz programme on Radio Prague. A collection of stories spanning his entire career was later translated as When Eve was Naked.
The Prague Spring was the trigger for him and his wife, the singer, actress and novelist Zdena, to leave and he joined the University of Toronto. Unsurprisingly, he was also a prolific literature, jazz and cinema critic and had a regular programme on Voice of America.
In 1971, commemorating the cause of their exile, they set up Sixty-Eight Publishers, releasing their own and fellow Czechs' work in translations and in the original, which often found themselves smuggled home. Bohumil Hrabal and Milan Kundera were amongst those they championed and they also released albums of Kryl's music. Václav Havel recognised their work with the Order of the White Lion and in 1992 Skvorecky was appointed to the Order of Canada.
1977's The Engineer of Human Souls (Pøíbìh inženýra lidských duší) – Stalin's description of the writer's role – is an epic, black yet humane comedy, probably Skvorecky's masterpiece. It follows Smioicky into professorial exile in Canada and its seven chapters hop discursively between his lectures on various authors, his life as an expat and his memories of life in Czechoslovakia. Echoing Skvorecky's own feelings, the tone hovers between contentment at his relaxed post-Communist life and a nostalgic feeling of homelessness.
Skvorecky's criticism also includes All the Bright Young Men and Women: a Personal History of the Czech Cinema (Všichni ti bystrí mladí muži a ženy: osobní historie ceského filmu), and an analysis of Closely Observed Trains – Hrabal's novel and Jirí Menzel's film. The Menorah (Sedmiramenný svícen, 1964) is a moving set of portraits of Jews from his home town who were taken to camps. Intriguingly, Skvorecky also ghost-wrote the autobiography of actress Lida Baarová, the mistress of Goebbels.
Josef Skvorecky, author: born Náchod, Czechoslovakia 27 January 1924; married Zdena Salivarová; died Toronto, Canada 3 January 2012.
Join our new commenting forum
Join thought-provoking conversations, follow other Independent readers and see their replies