Keith Lucas: Artist and visionary arts administrator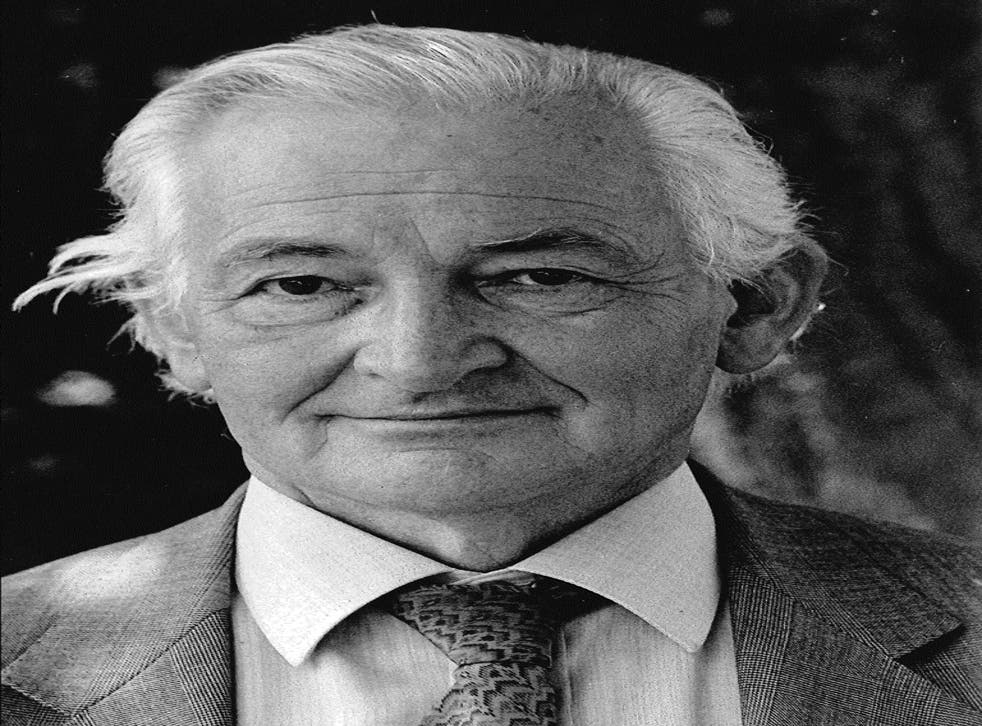 I'm not sure that there would have been a Canterbury Festival without Keith Lucas, who died on 23 March. Keith was a visionary, as strong in determination as he was gentle in his friendships. He was an artist, both at the easel and on film.
He was born in Beckenham on 28August 1924, his Who's Who entrylisting his education as having been at the Royal College of Art, as if that were all that really mattered. He was Professor of Film and Television therefrom 1964 till 1972 and he then became, for six years, Director of the BritishFilm Institute. In 1980 he was appointed Artistic Director of the Commonwealth Film and TV Festival, andhe was Head of Radio, Film andTelevision studies at Christ Church College (now University) for five years in the 1980s.
He was at the heart of the first stirrings of the cultural revolution that has benefited East Kent so richly over the past 40 years. He was Chair of Canterbury New Theatre Ltd, which set out, as its name implies, to build a theatre to raise the cultural sights of our community and to establish Kent Opera in a new and permanent home in Canterbury. He worked with Kent Opera's Lady Marie Sygne Northbourne, Robin Jessel and Norman Platt and a growing team of enthusiasts in pursuit of a strategy that was disrupted only by the Arts Council's sudden and unwise decision to withdraw funding from Kent Opera.
But an important part of the strategy survived. The then Canterbury City Council had found £2 million to buy and convert the old Odeon Cinema, and with Keith as its Chairman, the fledgling Canterbury Festival set out to follow the dream that Keith expressed thus in his first chairman's message in 1984: "For those of us fortunate enough to be close to Canterbury the establishment of a major Arts Festival should provide a focus for the growing cultural vitality of the City and its significance as a historic centre of the region." The Festival should be, he said, "a focus of pleasure and enrichment for local inhabitants and visitors alike."
Keith chaired the Canterbury Festival until 1986, when he became its first President, a post he held until ill-health forced his retirement in 2007. Mark Deller, who was an inspiration during those formative years of cultural growth, and became the Festival's Director, remembers Keith as "a key player in the revival of the Canterbury Festival. I greatly valued his calm and wise council; he was a talented artist and, combined with his wife Rona's great knowledge of music, his breadth of knowledge of the arts was considerable."
As an artist, Keith was a regular contributor to what was known as "the East Kent School", which embraced John Ward, John Doyle, Jehan Daly and Gordon Davies, and he was appointed an Honorary Fellow of the Royal College of Art. During their years in Kent, Keith and Rona gathered talented friends around them at their home at the Old School House, Bishopsbourne, gatherings much missed since they moved back to London some years ago.
Peter Williams
Peter Williams is President of the Canterbury Festival and Chair of Trustees, Marlowe Theatre Development Trust
If you would like to contribute an obituary of a friend, colleague or family member please send a piece of no more than 400 words by email to obituaries@independent.co.uk or by post to Obituaries, The Independent, 2 Derry Street, London W8 5HF. We reserve the right to edit copy for length and style.
Register for free to continue reading
Registration is a free and easy way to support our truly independent journalism
By registering, you will also enjoy limited access to Premium articles, exclusive newsletters, commenting, and virtual events with our leading journalists
Already have an account? sign in
Register for free to continue reading
Registration is a free and easy way to support our truly independent journalism
By registering, you will also enjoy limited access to Premium articles, exclusive newsletters, commenting, and virtual events with our leading journalists
Already have an account? sign in
Join our new commenting forum
Join thought-provoking conversations, follow other Independent readers and see their replies