Kelly Preston: Actor who won acclaim for her role in 'Jerry Maguire'
The star's career spanned more than three decades and included a number of hit comedies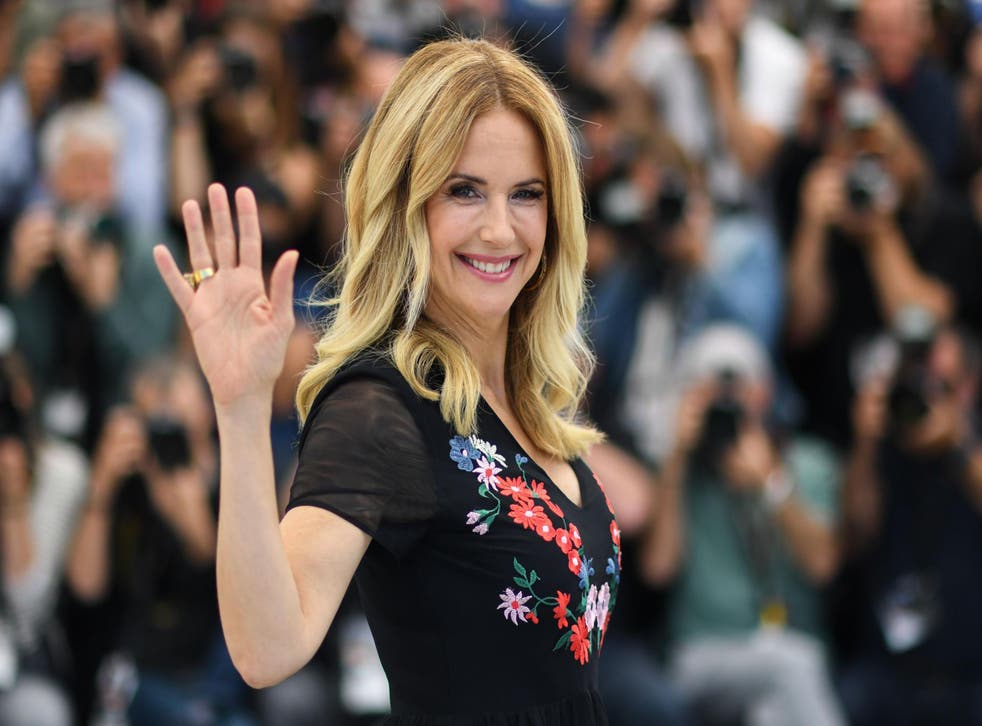 Kelly Preston, an actor and former model who appeared in more than 60 film and television productions, died aged 57 after a two-year battle with breast cancer.
Her husband, Grease and Pulp Fiction star John Travolta, announced her death on social media on 12 July. He wrote: "It is with a very heavy heart that I inform you that my beautiful wife Kelly has lost her two-year battle with breast cancer. She fought a courageous fight with the love and support of so many."
With a career spanning more than three decades, Preston was noted for her role in the romantic comedy-drama Jerry Maguire (1996), with Tom Cruise, as well as her performance in the comedy Twins (1988), alongside Arnold Schwarzenegger and Danny DeVito.
Her death was followed by an outpouring of tributes from fellow Hollywood celebrities. Olivia Newton-John, who starred alongside Travolta in Grease, described her as "a loving, devoted wife, mother and sweet friend".
Kelly Kamalelehua Smith was born on 13 October 1962 in Honolulu, Hawaii. Her father died when she was just three years old and her mother Linda Carlson, a hospital administrator, later married Peter Palzis, who worked for an agricultural company.
During Preston's childhood, the family travelled frequently overseas due to her stepfather's work. This included a one-year stint in Iraq, where he took part in a project to assist local farmers to become self-sufficient.
The family moved to Australia when she was 14. And even though Preston described herself as a tomboy child who loved to climb trees, it was there where she was discovered by a photographer who encouraged her to begin a career in modelling and shooting commercials.
The family eventually relocated to Hawaii where Preston had to wait a year to finish her senior year of high school – the same one as former president Barack Obama, who remembered seeing her on campus – before truly kick-starting her career.
"When I was 17, I did a chocolate commercial for Japan with 'the Japanese John Travolta'," she recalled in a 2018 interview with Us magazine. "I later married the actual John Travolta," she added.
After graduation, she moved to Los Angeles and began studying drama and theatre at the University of Southern California in 1980. She soon landed film auditions, and it was around that time that she changed her name from Smith to Preston.
She began acting in small roles for TV series such as For Love and Honor (1983-84) and soon moved up to big-screen productions like Metalstorm: The Destruction of Jared-Syn (1983), Secret Admirer (1985) and SpaceCamp (1986).
During her first decade in Hollywood, Preston had a couple of high-profile romantic relationships with actors George Clooney and Charlie Sheen. She married actor Kevin Gage in 1985, but the couple divorced two years later.
In 1988, she was cast as Arnold Schwarzenegger's trusting girlfriend in the hit comedy Twins, paving the way for being cast in more prominent films. One year later, she was cast alongside John Travolta in The Experts, an espionage-themed coming-of-age comedy. The couple began dating and married in 1991 in a Scientology ceremony in Paris. And soon after their son, Jett, was born.
In the next decade, Preston would star in other high-profile films including Jack Frost (1998), Holy Man (1998) and Jerry Maguire. The latter was her most memorable and critically acclaimed role as the career-driven Avery Bishop.
She also had a small part alongside Travolta in Battlefield Earth (2000), which was an adaptation of a novel by L Ron Hubbard, the founder of Scientology. The Razzie Awards – which honours the worst films each year – named it the Worst Picture of the Decade in 2010.
Although Preston said her priority was raising her children, she continued to have a successful career throughout the 2000s. She acted in various comedy films, including What A Girl Wants (2003) and Sky High (2005).
In 2009, her son Jett, who had autism, died after a seizure while the family was on holiday in the Bahamas. Following the tragedy, Preston set up the Jett Travolta Foundation – focusing on children with disabilities.
Her last role was in Gotti (2018), an American biographical crime film starring John Travolta as New York City mobster John Gotti. She played mob wife Victoria Gotti and met her in real life while preparing for the film.
Preston said: "I spent the whole day with her family. I also had an email relationship with her, and she would tell me everything. She's an incredible woman ... she's tough and she's very straightforward. She let me ask her anything. I would email her in the middle of the night."
Following Preston's death in July, her husband wrote: "Kelly's love and life will always be remembered. I will be taking some time to be there for my children who have lost their mother, so forgive me in advance if you don't hear from us for a while."
She is survived by Travolta and their children, Ella and Benjamin.
Kelly Preston, actor and model, born 13 October 1962, died 12 July 2020
Join our new commenting forum
Join thought-provoking conversations, follow other Independent readers and see their replies