Ken Shellito: Classy defender who captained and managed Chelsea
In a playing career blighted by injury, the promising right-back eventually went on to coach his boyhood club and was instrumental in developing talented stars such as Ray Wilkins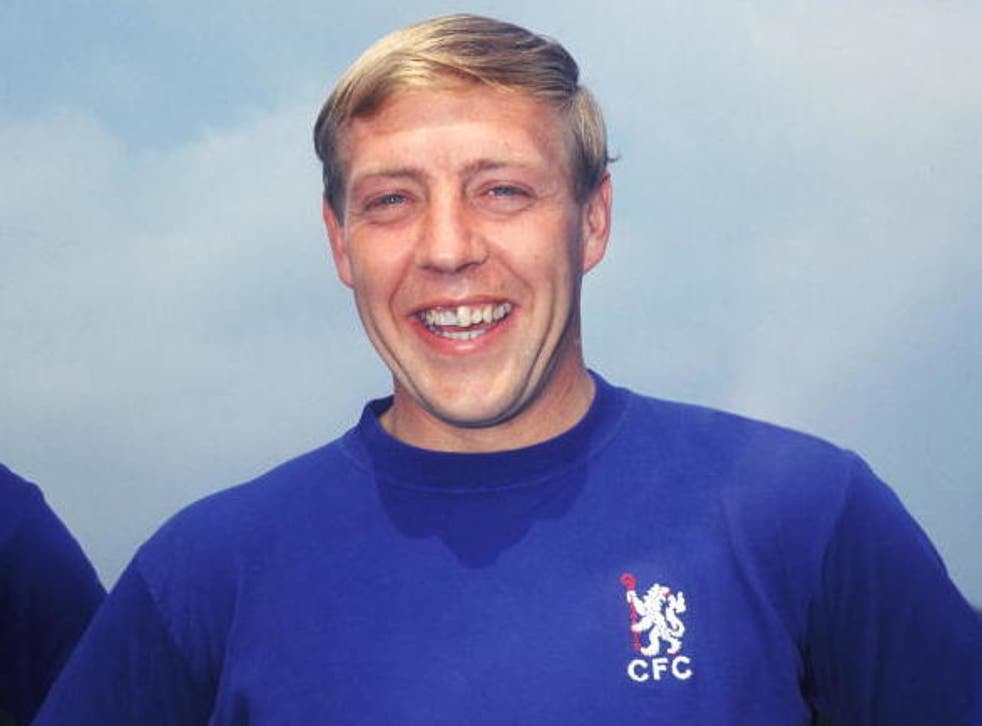 England's friendly against Czechoslovakia at Bratislava in May 1963 was, on the face of it, an inconsequential end-of-season tour match.
For two young east Londoners, however, it was a landmark occasion. Bobby Moore, just 22, became England's youngest-ever captain, while at right-back, 23-year-old Ken Shellito won the first of what appeared certain to be many caps.
Moore would lead England to World Cup glory three years later and represented his country 108 times. Shellito, who has died at his home in Malaysia the age of 78 after suffering a lung infection and kidney disorder, might well have joined him as one of the boys of '66 but became a one-cap wonder after injury ravaged a career replete with promise.
Born in East Ham, Shellito signed for Chelsea on the same day as Jimmy Greaves in 1955. Unlike the goalscoring prodigy he was not fast-tracked to the senior ranks, waiting until April 1959 for his debut against Nottingham Forest. He spent most of the next two seasons refining his game in the reserves before Tommy Docherty became manager.
"The Doc" and coach Dave Sexton viewed the quick, classy Shellito and a pacy, hard-tackling Scot, Eddie McCreadie, as ideal players to carry out his pioneering ploy of full-backs supplementing the attack by overlapping and delivering crosses.
Chelsea, relegated from the old First Division the previous spring, promptly returned to top tier for the 1963-64 season. Shellito's 34 outings included a 7-0 rout of Portsmouth which sealed promotion. Eight days later he lined up alongside Moore, Greaves, Gordon Banks and Bobby Charlton for England in Bratislava.
The regular England captain, Jimmy Armfield, was also a right-back. The Blackpool man sat out the 4-2 win due to injury but recalled in his autobiography: "Ken really looked the part. I remember thinking 'I could struggle to get back in here'." Manager Alf Ramsey restored Armfield against East Germany four days later.
Shellito took over the Chelsea captaincy in 1963-64 as Docherty's youthful side challenged for the league title. Then in October '63, with no one near him during a game against Sheffield Wednesday at Stamford Bridge, his studs caught in the turf as he turned, causing a serious knee injury. He was due to play for England against the Rest of the World at Wembley in the FA Centenary match the following Wednesday.
After several operations Shellito regained his place and was even recalled to England squad. Then the knee broke down again. His 123rd and final appearance came against Wiener SC of Austria in an Inter-Cities Fairs Cup tussle in December 1965, although he did not officially retire, aged 28, for a further three years.
Shellito joined Chelsea's coaching staff, working to develop players such as Ray Wilkins. In July 1977, with the club in serious financial straits, he became manager. Sixteenth place in the top flight was regarded as a success and his reign also included a stirring FA Cup victory over European champions Liverpool.
But after the team slid to bottom place early in 1978-79 the Chelsea board flirted publicly with a Yugoslav coach, a humiliation which led Shellito to resign after 17 months. He went on to coach Queen's Park Rangers, Crystal Palace, Preston and Wolves before managing Cambridge United in 1985.
His later life was spent in Malaysia where he coached Kuala Lumpur, Perak and Sabah. He married Jeany, who survives him with their two daughters. Shellito was also a match analyst for the Asian Football Confederation and set up an academy for Chelsea, whom he supported avidly despite the unhappy ends to his playing and managerial spells.
Kenneth John Shellito, footballer, coach and manager, born 18 April 1940, died 31 October 2018
Join our new commenting forum
Join thought-provoking conversations, follow other Independent readers and see their replies