Kenny Lynch: Multitalented performer and doyen of light entertainment
A successful singer, actor and songwriter, Lynch proved versatile enough to enjoy a lengthy and varied career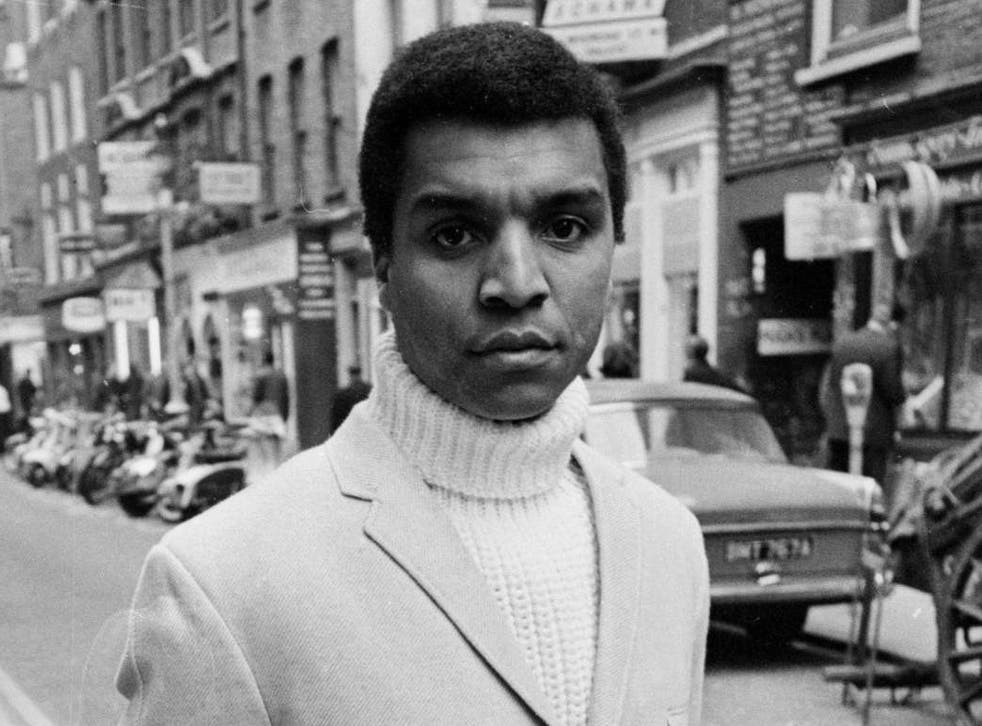 Kenny Lynch, who has died of prostate cancer aged 81, was a pioneering black British singer, songwriter and actor who was a familiar face at the light entertainment end of TV.
Born and raised in the area around the Stepney docks in London's East End, Lynch was one of 11 children fathered by Oscar, a Barbadian sailor, and Amelia, who Lynch described as "Irish". His older sister Gladys (who predeceased him in 2003), under the stage name Maxine Daniels, made calypso recordings in the 1950s before developing into a superb jazz singer.
Lynch noted how, coming from such a large family, he never knew half his siblings, especially as the Blitz saw many of the children evacuated out of London. Lynch remained with his parents and, in a 2018 interview for the 1,000 Londoners project, he spoke of how as a child he found it fun to witness the East End burning.
Lynch described himself as a "black Cockney", noting that his family's novelty value protected them from much overt racism. Streetwise, he learnt to box at an early age and became featherweight boxing champion during his national service. (Throughout his life Lynch was closely associated with West Ham boxing club.)
Leaving school, Lynch worked in markets and as part of a gang fly-pitching on Oxford Street. This led to brushes with the law, and legend has it that when briefly in a prison cell he was praised by cellmates for his singing.
From that moment he was determined to succeed as a singer. His 1960 debut 45, "Mountain of Love" reached No 33 in the UK pop charts. He reached No 10 in 1962 with "Up on the Roof" and the same position in 1963 with "You Can Never Stop Me Loving You". If Lynch never achieved major pop success, he showed a head for business, driving a gold Rolls-Royce and running the Kenny Lynch Record Centre in Walkers Court, Soho.
Dapper, handsome, charming and witty, Lynch was popular as a singer on the nightclub circuit. He has gone down in pop music history as the first artist to record a song by Lennon-McCartney: he was performing on the same early 1963 package tour as the then-rising Beatles, so recorded their song "Misery". This failed to chart, though he later appeared among a number of celebrities on the cover of Paul McCartney and Wings' 1973 album Band on the Run.
Lynch developed into a noted songwriter, and his songs were recorded by the likes of Dusty Springfield, Cilla Black, Ken Boothe and, most notably, The Small Faces: "Sha-La-La-Lee", written by Lynch and the celebrated US songwriter Mort Shuman, propelled the mod group to No 3 in February 1966.
As pop music changed, Lynch focused on acting, regularly appearing on TV and in films. His most notable appearance might be in the 1965 Hammer horror film Dr Terror's House of Horrors, in which he plays a nightclub singer fronting Tubby Hayes' jazz band. By the 1970s Lynch was a regular face in light entertainment TV, appearing on both Bruce Forsyth and Jimmy Tarbuck's TV shows. He and Tarbuck performed as a comedy duo for several years.
Lynch loved to entertain audiences and across the decades kept recording. The 1983 album Half the Day's Gone and We Haven't Earned a Penny employed a contemporary pop sound. (One of the album's songs, "Average Man", was co-written with the tennis player Buster Mottram, whose extreme right-wing views made him an odd collaborator for Lynch.) After Dark (1992) saw Lynch singing jazz standards backed by the Laurie Holloway Trio.
His last acting role was in the 2007 crime thriller The Riddle. In the ITV show Last Laugh in Vegas (2018) he joined five other veteran British entertainers rehearsing, reminiscing and living together in Las Vegas for a month. In 2019 he issued the album Kenny Sings Reggae on music streaming services. He was awarded an OBE in 1970 for his services to entertainment.
He is survived by his two daughters.
Kenny Lynch, entertainer, born 18 March 1938, died 18 December 2019
Register for free to continue reading
Registration is a free and easy way to support our truly independent journalism
By registering, you will also enjoy limited access to Premium articles, exclusive newsletters, commenting, and virtual events with our leading journalists
Already have an account? sign in
Register for free to continue reading
Registration is a free and easy way to support our truly independent journalism
By registering, you will also enjoy limited access to Premium articles, exclusive newsletters, commenting, and virtual events with our leading journalists
Already have an account? sign in
Join our new commenting forum
Join thought-provoking conversations, follow other Independent readers and see their replies