Kevin McNamara, politician and advocate for Irish unity
The Labour man spent 39 years in the Commons and served as shadow Northern Ireland Secretary
David McKittrick
Tuesday 08 August 2017 16:31 Comments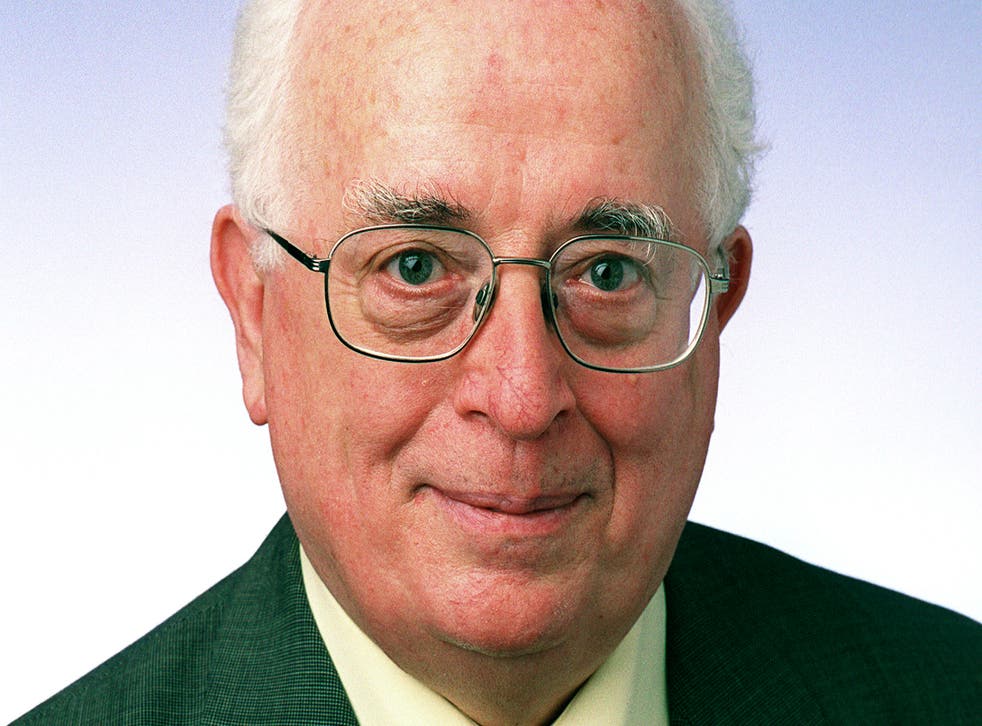 In a career as an MP which spanned almost 40 years, Kevin McNamara was notable as a stalwart of the Labour left and advocate for the Catholic church and especially for its adherents in Northern Ireland.
He had such a deeply-felt romantic attachment to the dream of Irish unity that his heart seemed to lie in Ireland rather than Britain. Former Irish prime minister Garret FitzGerald once noted that James Callaghan "seemed to regard Kevin as an Irish politician" who had nothing to do with Labour.
He never realised his dream, never managing to persuade unionists of the merits of Irish unity. He never managed to convince London – or for that matter Dublin – that even the most determined efforts were likely to bring it about.
But if his brand of distinctively old-fashioned Irish nationalism made little progress on that front, he and others of like mind succeeded in helping to gradually but effectively transform Northern Ireland from a unionist-dominated state to today's largely equal society.
Today, as McNamara's co-religionists have access to many of the levers of power in Belfast, the days of unionist supremacy have gone. This is no abstract point since the sense that power-sharing has replaced discrimination was a key factor underpinning the peace process.
Born in 1934 into an Irish family in Crosby, Lancashire, Joseph Kevin McNamara studied in Hull where he taught history in a grammar school and lectured in law in a local college. He is survived by his wife, four sons and a daughter.
McNamara entered parliament after a 1966 by-election in Hull North. In his 39 years in the Commons he took an interest in topics such as defence, disarmament, Nato, foreign affairs, and overseas development. He also immersed himself in a stream of human rights issues and what he saw as questionable military behaviour.
To the left of his party, he was sponsored by the Transport and General Workers' Union and for some years was secretary of its parliamentary group. He was deeply attached to the teachings of the Catholic church, strongly opposing abortion and the morning-after pill. He wrote a regular column in the Catholic Tablet magazine, and at one point quixotically brought forward a bill to repeal the ancient legislation excluding Catholics from the line of succession.
Against this background, it was unsurprising that he should champion the Northern Ireland civil rights movement when it emerged in the late 1960s.
He was one of a small group of Labour MPs – sometimes called McNamara's Band – who protested that unfair practices were institutionalised and widespread. Their attempts to raise the issue in the Commons were resisted for years, but eventually they overcame the long-standing convention that such matters were for the Stormont parliament rather than Westminster.
One commentator described him as "a serious Catholic, radical and anti-unionist." He could have added, though hardly needed to, that throughout his life McNamara opposed the violence of the IRA and other groups.
Over the decades he continued to work for civil rights reforms which, though eclipsed by the violence, gradually brought about unspectacular but highly effective changes.
He was to the forefront in supporting anti-discrimination legislation, introduced in the 1970s and greatly toughened in the 1980s. This second wave of laws came in despite fierce opposition from the government of the time, which waged a rearguard action against the Irish-American campaigning in which he played a leading role.
Intensely proud of his part in the campaign, he gave an account of his involvement which earned him a PhD. He also told the story of his involvement in the book The MacBride Principles: Irish America Strikes Back. The new laws mean that today it can be argued that Northern Ireland has, for all its remaining faults, become a reasonably fair society.
He was overjoyed when in 1987 Neil Kinnock appointed him shadow Northern Ireland Secretary, a post he used to advance his aspiration for Irish unity by consent. Unionists were appalled by his appointment, since he made no secret of his hope that Ireland would eventually be united.
He would say in fact that his ambition was to be Britain's last Northern Ireland Secretary. But he was shattered when, after six years in the post, he was abruptly dismissed from the post by Tony Blair who, on assuming the Labour leadership, decided to detach Labour from its old approach of advocating Irish unity.
Blair described McNamara as "a really lovely man but wedded to the old policy." He explained: "It didn't take a political mastermind to realise that such a position wholly alienated unionist opinion."
His dismissal was described in Julia Langdon's biography of his succesor, Mo Mowlam: "When Blair said 'I don't want you in my cabinet', McNamara just said, 'Fine,' and got up and walked out.
"McNamara told friends that he was too identifiable as Old Labour and didn't look the part for the new model Labour party `because I'm fat and bald and green.'"
A year after his sacking McNamara announced his resignation from the Labour front bench, using the occasion to deliver a characteristically tart double rebuke to Blair for his attitudes towards the trade unions and Ireland.
He accused Blair of "slavishly following the many twists, turns and contradictions" of the Conservative government's approach to the peace process, complaining that the Labour leader in effect supported a unionist veto.
Kevin McNamara, politician: born 5 September 1934, died 6 August 2017
Register for free to continue reading
Registration is a free and easy way to support our truly independent journalism
By registering, you will also enjoy limited access to Premium articles, exclusive newsletters, commenting, and virtual events with our leading journalists
Already have an account? sign in
Join our new commenting forum
Join thought-provoking conversations, follow other Independent readers and see their replies