Kim Heungsou: Painter whose fusion of figurative and abstract forms made his name as 'the Picasso of Korea'
Thursday 19 June 2014 23:46 Comments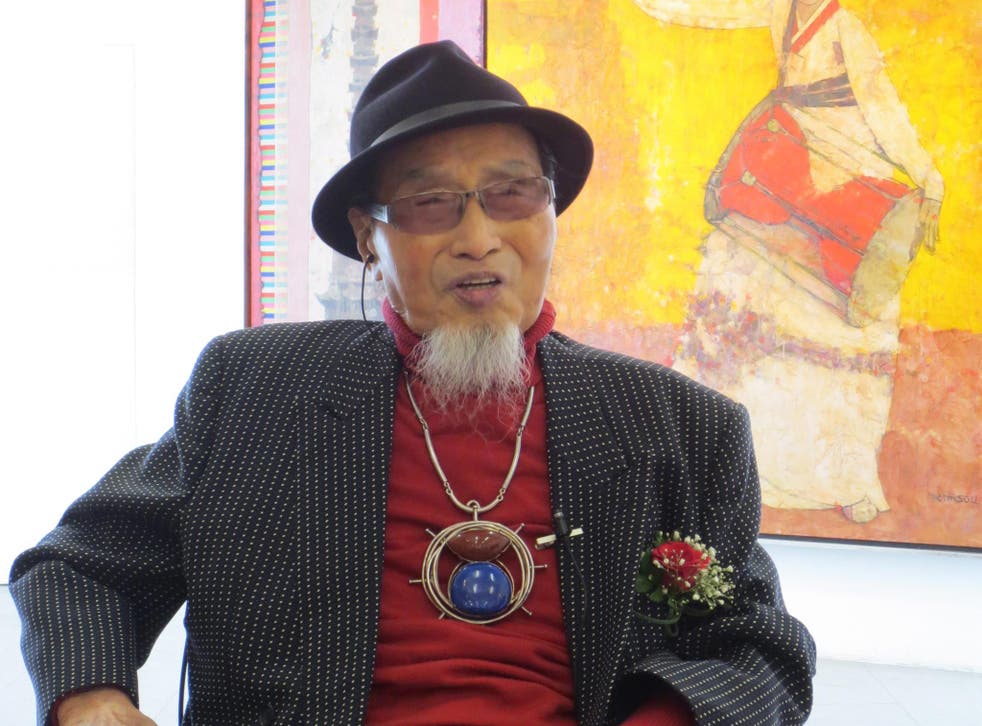 Kim Heungsou, who has died at the age of 94, was an artist often referred to as "the Picasso of Korea". He was known for his concept of "harmonism", which he said was partly inspired by what he saw as Mikhail Gorbachev's unifying of eastern and western concepts – which, he felt, was a modern representation of yin and yang. The best of his work was a fusion of abstract and figurative art, often combining the human form with geometrical patterns.
Born in 1919 in Hamheung under Japanese rule, he graduated from Tokyo Art school, teaching in Seoul after independence. In the 1950s he studied painting in Paris; there, his eyes were opened to art's possibilities as he became seduced by Cubism, Fauvism and Expressionism. He became a pioneer in taking Western art to Korea, opening a museum in Seoul.
In 1992, he made headlines for his second marriage, to Chang Su-hyun, a former student who was 43 years younger than him. Chang served as executive curator of the Kim Heungsou Museum before she died of ovarian cancer in 2012.
In his later years, Kim spent much of his time at the museum, where he began holding art classes for children. In recognition of his services to art education, the South Korean government awarded him the Geum-Gwan Medal the nation's highest award for services to culture, in 1999.
He served as an art professor at Sungshin Women's University in Seoul and at Pennsylvania Academy of Fine Arts from 1965 to 1980. He became a member of South Korea's National Academy of Arts in the 1990s.
ERIC LAW
Kim Heungsou, artist: born Hamheung, South Hamgyeong Province, Korea 17 November 1919; died Seoul 9 June 2014.
Register for free to continue reading
Registration is a free and easy way to support our truly independent journalism
By registering, you will also enjoy limited access to Premium articles, exclusive newsletters, commenting, and virtual events with our leading journalists
Already have an account? sign in
Join our new commenting forum
Join thought-provoking conversations, follow other Independent readers and see their replies