Lana Peters: Stalin's daughter whose defection to the West did not bring peace of mind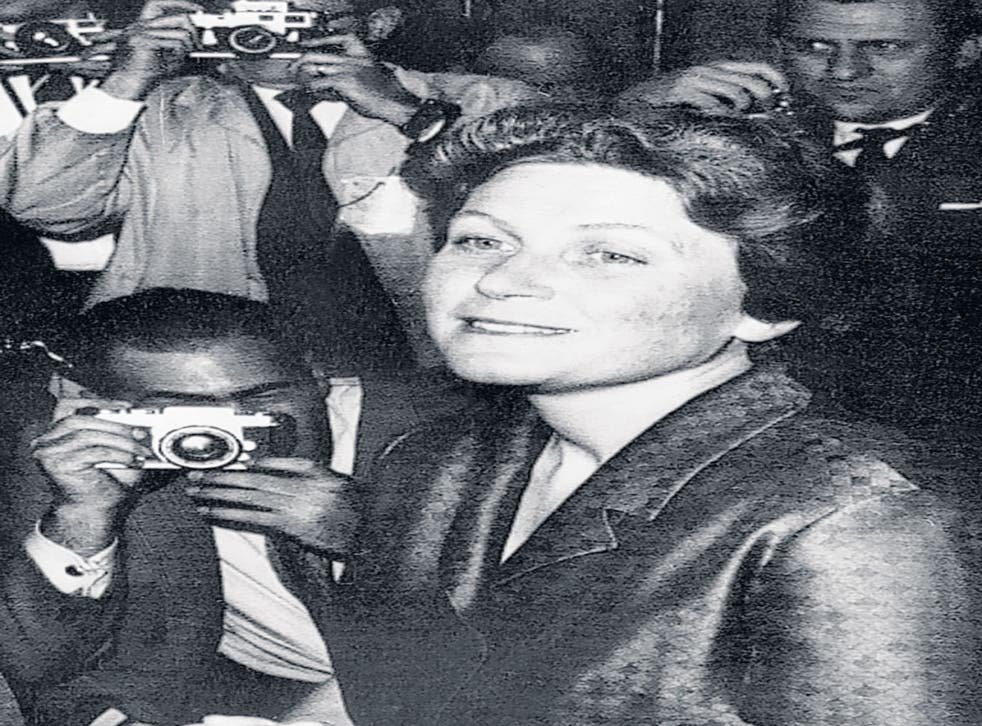 A person cannot choose her father. Svetlana Alliluyeva, née Svetlana Stalina, who died as Lana Peters, was a highly talented woman in her own right, as evidenced by the wonderful memoir Twenty Letters to a Friend that she produced soon after her sensational defection from the Soviet Union to the West. But throughout an extraordinarily varied and nomadic life that began in a gilded apartment in the Kremlin and ended in a small town in the gentle hills of the American Midwest, one thing she could never escape. She was the only daughter and last surviving child of Joseph Stalin, one of the towering figures of the 20th century, to this day a byword for tyranny and evil.
Svetlana Alliluyeva only fully came to the world's attention in March 1967. By then her father had been dead for 14 years, and she was working quietly as a researcher and translator. But in 1964 she fell in love with an Indian communist named Brajesh Singh who was then living in Moscow. When he became ill and died, the Soviet authorities reluctantly allowed her to to take Brajesh's ashes back to his family in India. Her task completed, she evaded her KGB minders and arrived at the US embassy in Delhi seeking political asylum.
It was a huge propaganda coup for the West – the most spectacular Soviet defection since Rudolf Nureyev in 1961 – but one that Washington could have done without when it was seeking to improve relations with Moscow in the hope of extricating itself from the Vietnam war. President Lyndon Johnson agreed she could come to the US, but with minimum publicity.
Small hope. Flocks of reporters awaited her in New York that April, and in an airport press conference she denounced her father's regime and the Soviet government. Shortly afterwards she publicly burnt her passport, comparing the KGB to Hitler's Gestapo. In response, Prime Minister Alexei Kosygin branded her a "a sick person," and the KGB drew up plans to assassinate her, only to conclude that even by their standards such a plot would be too blatant.
Within months she published her memoirs, a beautifully written story of her relationship with her father, told in the form of sketches, starting with the ghoulish, otherwordly scenes of Stalin's "slow strangulation" as he choked to death at his dacha in March 1953. The book, and a second memoir in 1969 entitled Only One Year, were best-sellers that earned her a reputed $2.5m.
The life she recounted was epic and tragic. Born in 1926, the daughter of Stalin and his second wife Nadezhda Alliluyeva, she was mostly brought up by a nanny and rarely saw her father. When she was six her mother committed suicide, stricken by depression and broken by her husband's indifference and philandering. "People who weren't close to him," she wrote, "were always more important than those who were."
Despite everything, early on at least she was her father's favourite child, his "little sparrow" who might be wheeled out to meet important visitors. One such was Churchill, who during a wartime visit to Moscow in 1942 was invited by Stalin back to his Kremlin apartment "for a little drink." There they discovered they both had red-headed daughters, and Stalin asked for Svetlana to be brought in. She laid the table and hoped to be asked to stay for dinner, only to be dismissed "when the talk turned to guns and howitzers."
But the seemingly dutiful daughter was already a headstrong young woman. When she was 16 she met and fell in love with Alexei Kapler, a 40-year-old filmmaker. Stalin eventually had Kapler sent to a prison camp for 10 years.
She clashed again with him over university. She wanted to study fine arts, only for her father to sniff a single-word reply, "Bohemians." She was told to study history, in order to become "an educated Marxist." Later she had an unrequited crush on Sergo Beria, son of her father's brutal henchman Lavrenty Beria, before marrying Grigory Morozov, a fellow student at Moscow University with whom she had a son. That brief union was followed by another, equally short but more to Stalin's liking, with Yuri Zhdanov, son of Andrei Zhdanov, the Leningrad party boss and close political ally of her father. This time the marriage produced a daughter, but was over in two years.
With her father's death, Svetlana retreated into relative obscurity. She was shorn of many of the privileges of the ruling élite, disenchanted with the stifling Soviet system, and forced slowly to confront the reality of her father's regime that was starting to emerge. The West beckoned and when the chance arose in 1967, she took it. But even there, she never quite settled down. In 1970, she married William Wesley Peters, former chief apprentice of the architect Frank Lloyd Wright, after a whirlwind romance. The couple had a daughter, Olga, but divorced three years later. Five years after that, she became an American citizen. Her existence however became steadily more peripatetic.
In 1982, she moved with her daughter to England, but for her, as for so may Russian exiles over the centuries, the pull of the motherland – in Svetlana's case magnified by separation from the son and daughter from her earlier marriages – proved irresistible. In 1984 she returned to Moscow with 13-year old Olga, denouncing the West as fiercely as she had once denounced the USSR. In her 17 years in the US and Britain, she told the official media, she hadn't enjoyed a "single day of freedom".
But the charms even of the Gorbachev-era Soviet Union quickly faded. After moving to Tbilisi, Georgia, she applied to return to the West. Olga was sent back to boarding school in Britain, while her mother went to Wisconsin.
By now the money made by her books had gone. She moved from place to place, alighting finally on Richland Center, a town of 4,000 souls 50 miles west of Madison, the state's capital. There she lived in a one-bedroom apartment, surrounded by photos of Olga and passing her time reading, sewing and listening to America's serious-minded public radio. But, she told The Wisconsin State-Journal 18 months before her death, "Wherever I go, here, or Switzerland, or India, or wherever. Australia. Some island. I always will be a political prisoner of my father's name."
Svetlana Iosifovna Alliluyeva, translator and writer: born Moscow 28 February 1926; married 1944 Grigory Morozov (divorced 1947; one son), 1949 Yuri Zhdanov (divorced 1951; one daughter), 1970 William Peters (divorced 1973; one daughter); died Richland Center, Wisconsin 22 November 2011.
Register for free to continue reading
Registration is a free and easy way to support our truly independent journalism
By registering, you will also enjoy limited access to Premium articles, exclusive newsletters, commenting, and virtual events with our leading journalists
Already have an account? sign in
Register for free to continue reading
Registration is a free and easy way to support our truly independent journalism
By registering, you will also enjoy limited access to Premium articles, exclusive newsletters, commenting, and virtual events with our leading journalists
Already have an account? sign in
Join our new commenting forum
Join thought-provoking conversations, follow other Independent readers and see their replies