Laurie Rimmer: Headmaster and rugby international
Wednesday 11 July 2012 20:52 Comments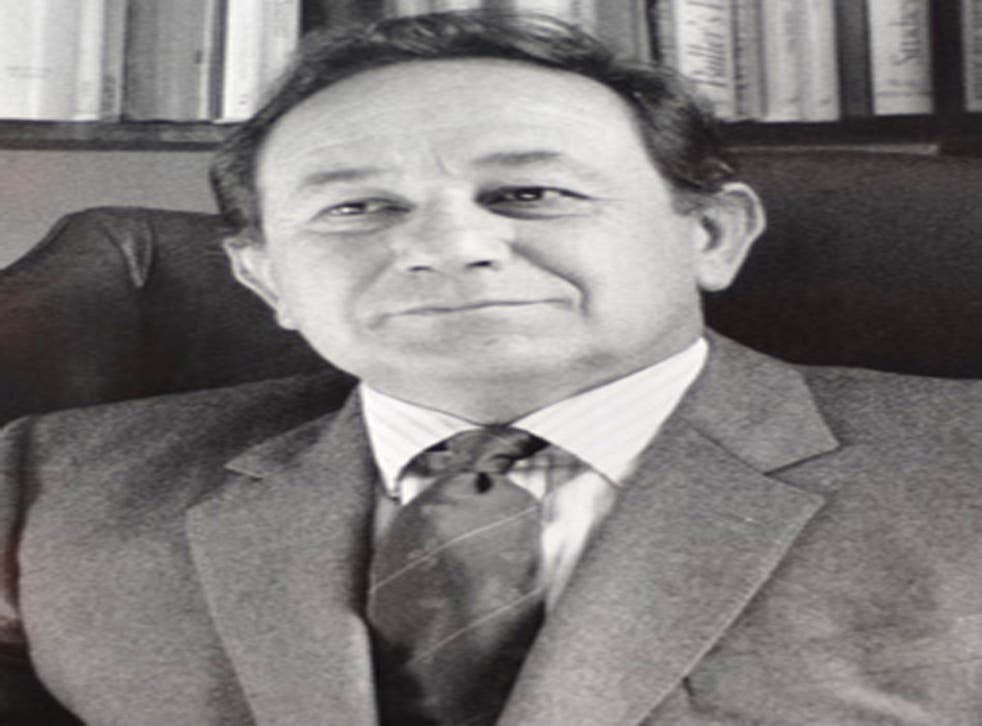 An outstanding sportsman and a charismatic schoolmaster, Laurie Rimmer made his mark in the educational world during 18 exciting years as Headmaster of Framlingham College. There as elsewhere, the breadth of his intellect and the warmth of his personality made him an inspirational guide for countless generations of aspiring young students.
A native of Merseyside, Laurance Rimmer was educated as a boarder at Birkenhead School on the Wirral. While there, his prodigious talents, both sporting and academic, rapidly came to the fore. Awarded a commission in the Intelligence Corps during National Service in 1954, he then served mainly in Cyprus at the height of the EOKA disturbances.
Two years later he won a place to read Geography at Corpus Christi, Oxford. Here again, academic life was unfailingly supplemented by a richly varied diet of sporting activity that culminated in a Rugby Blue. He was initially a pugnacious forward with Old Birkonians, then a move to Bath soon brought international recognition.
He made his England rugby union debut at Twickenham in January 1961, the home side losing 5-0 in a bruising encounter with the touring South Africans. Retaining his place for the Five Nations, he went on to win four more caps. He was on the losing side against Wales, Ireland, and France; happily his final appearance broke the sequence, England beating Scotland 6-0 at Twickenham.
His teaching career began in earnest in 1959 with his appointment as an assistant master at Dauntsey's School in Wiltshire. Moving north five years later, he found a happy and expressive outlet at Lancaster Royal Grammar School. Equally at home in the classroom or on the games field, amid responsibility for sixth form geography, he served as House master of Ashton House, assisted Doug Cameron with the 1st XI and also enjoyed great success coaching the 1st XV.
With his natural authority and many gifts, it was inevitable that Rimmer should think of promotion to a headship. This came in 1971, when, only 36, he succeeded Walter Porter at Framlingham College in Suffolk. His arrival at this small, then somewhat somnolent direct grant boys' boarding school, founded in 1864, coincided with political and social upheaval that would send shock waves through independent education.
Every head faces difficulties taking up a new post, but those facing Rimmer in 1971 were formidable. The oil crisis had affected the value of the pound, boarding numbers had declined, and in addition to economic pressures, the election of a Labour government in 1974 altered the political landscape. Their ending of the direct grant saw the school opt, initially with trepidation, for full independence. Equally radical, but also necessary, was the introduction of co-education. Long debated, under Rimmer's enlightened gaze it seamlessly became a reality.
To no one's great surprise he proved to be a headmaster of high principles and unshakeable integrity. With a love of learning in what soon became a stimulating environment, he cared for his charges in a naturally inclusive way, presiding over the school like an indulgent paterfamilias. Happily, amid a natural gravitas lay a highly developed sense of the ridiculous.
After difficult early years the school again began to prosper. Facilities were much improved, the range of subjects increased, academic standards rose and pupil numbers grew. In addition to his own clear personal sense of direction for the institution and its pupils, he had high expectations for his staff, many of whom went on to distinguished headships. While he always respected and valued the school's rich history and traditions, in retrospect his tenure fits neatly into what may be seen as a consistent pattern of tactful reforming achievement.
Taking his leave of the college in 1989, Rimmer spent some years creating a new school in Malaysia. Always able to build on the bedrock of a happy and supportive family life, here was a man who at every stage of his life and career seemed at ease with himself and the path he had chosen. It was this underlying freedom that allowed him to be so generous to all those who may not have been aware of the talent they possessed but whose full potential he would so resolutely help to realise.
Kenneth Shenton
Laurance Ivor Rimmer, schoolmaster and sportsman: born Liverpool 31 May 1935; married 1961 Gillian Baker (died 2002; four sons); died Aldeburgh, Suffolk 31 May 2012.
Register for free to continue reading
Registration is a free and easy way to support our truly independent journalism
By registering, you will also enjoy limited access to Premium articles, exclusive newsletters, commenting, and virtual events with our leading journalists
Already have an account? sign in
Join our new commenting forum
Join thought-provoking conversations, follow other Independent readers and see their replies