Lee Konitz: Influential saxophonist and pioneer of experimental jazz
The last survivor of the 'Birth of the Cool' group, he forged a style that had a big impact on 1950s players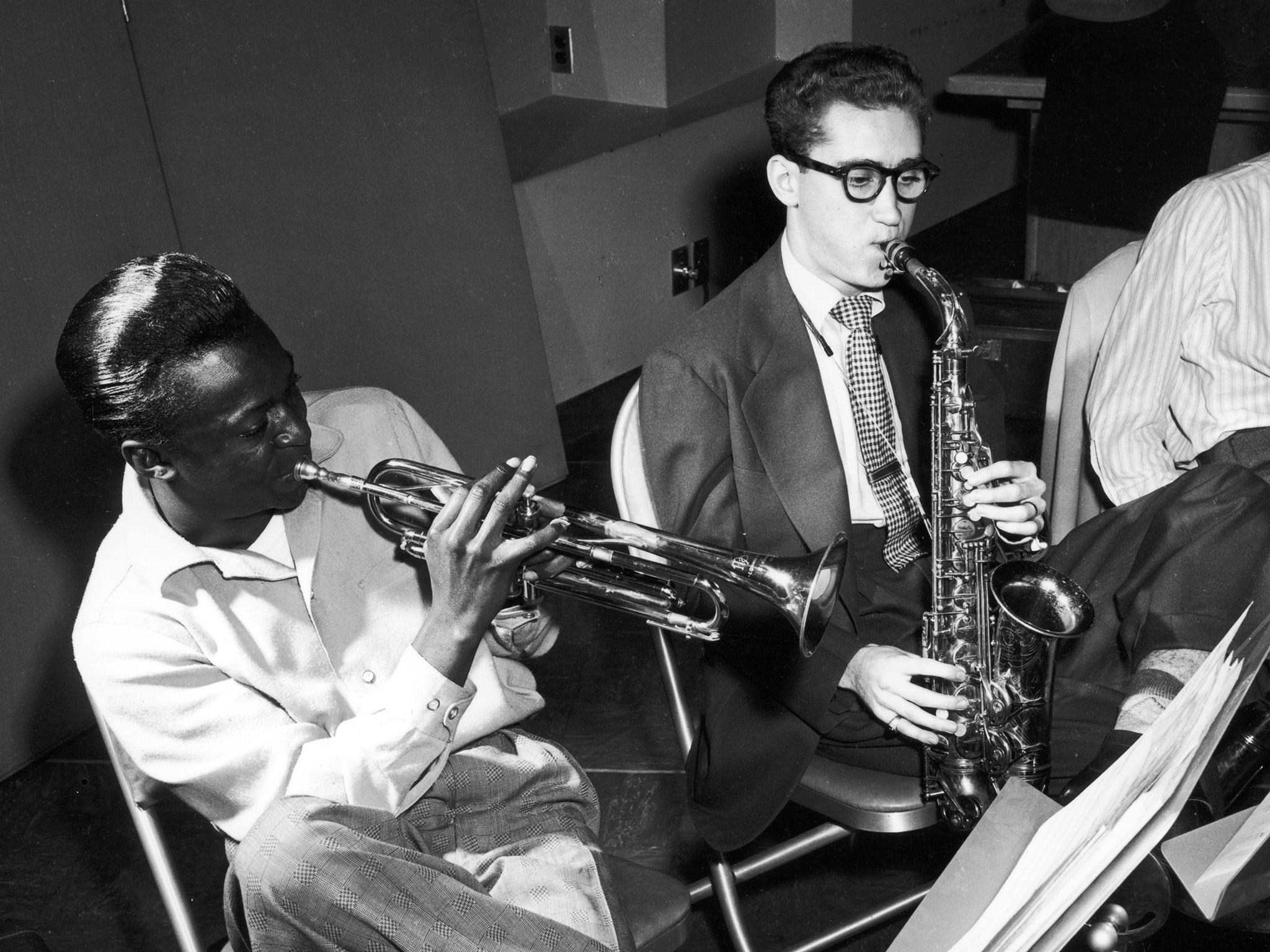 The alto saxophonist Lee Konitz was an innovative figure in jazz for more than 70 years and was the last surviving member of the groundbreaking Birth of the Cool group whose late-1940s recordings influenced a generation of musicians.
Konitz, who has died aged 92 after contracting coronavirus, came of musical age during the bebop movement, which revolutionised jazz in the 1940s with its fast-paced rhythmic drive and harmonic innovations, pioneered by the trailblazing saxophonist Charlie Parker.
At first Konitz mastered Parker's restless, high-speed cascades of sound – then deliberately went in a different musical direction. Guided by his studies with Lennie Tristano, a blind pianist who sought to blend elements of classical music with jazz, Konitz developed a style in which his improvised solos seemed to float like clouds, structured not as bursts of sound but as well-wrought musical sculptures, built over shifting harmonies.
"I was avoiding some of the similar routes that other guys were taking by being influenced by so strong a force as Charlie Parker," he told Downbeat magazine in the 1950s. He also avoided the hard drugs that ended the lives of Parker and other jazz musicians of his generation.
Instead, Konitz took inspiration from an earlier generation of jazz musicians, most notably Lester Young, a tenor saxophonist with Count Basie's band in the 1930s, who brought a light, lyrical touch to his instrument and became a musical model for Konitz.
He worked in the big band of Claude Thornhill in 1947, then made some early improvised "free jazz" recordings with Tristano before being called for the Birth of the Cool sessions in 1949.
Along with trumpeter Miles Davis, baritone saxophonist Gerry Mulligan and arranger Gil Evans, Konitz was one of the key contributors to Birth of the Cool, which was not issued in complete form until 1957 but was soon considered a musical landmark. Konitz's lyrical solos on several tunes on Birth of the Cool, including "Moon Dreams", "Israel" and "Move", helped to define a restrained, "cool" style of jazz, exemplified by Davis, Mulligan, Dave Brubeck, Paul Desmond and pianist Bill Evans.
Konitz wrote a number of tunes, often punning on his name – "Subconscious-Lee", "Lone-Lee", "Leewise" – but he was perhaps better known for adapting standard tunes to his meticulous, searching style of improvisation. He was a deep admirer of the music of Frank Sinatra and returned over and over to such familiar works as "All the Things You Are" and "Body and Soul", finding fresh prisms of musical light in each encounter. He had a distinctive tone on alto saxophone that was immediately identifiable: arid and attenuated, with almost no vibrato.
After working with Tristano, Davis and saxophonist Warne Marsh in his early days, Konitz fell out of favour in the 1960s, even as the experimental jazz movement that he helped to launch began to gain a foothold. He moved to California for a few years, supporting himself as a painter and gardener before making a triumphant return to the jazz world with an improvised solo tune, "Blues for Bird", at a 1965 Carnegie Hall tribute to Parker.
He found greater acceptance in Europe, where he lived part-time since the 1980s, before gaining acclaim as a jazz elder whose authority and musical ability remained undiminished, even in his late eighties.
He was honoured as a Jazz Master by the National Endowment for the Arts in 2009 and appeared on hundreds of recordings. Instead of leading an established group, he often performed in duos or small ensembles with other forward-looking musicians, including bassist Charlie Haden, guitarists John Scofield and Bill Frisell and pianists Paul Bley, Kenny Barron and Brad Mehldau.
Leon Konitz was born in 1927, in Chicago. His parents were Jewish immigrants from eastern Europe who ran a dry-cleaning business. At 11 he began playing clarinet and studying with a member of the Chicago Symphony Orchestra. He switched to saxophone, first tenor and later alto, as he became increasingly drawn to jazz.
He left high school to join a dance band, then moved to New York in 1947, where he became one of the best-known acolytes of Tristano. As Konitz's playing style grew more abstract with time, he sometimes abandoned harmonic structures entirely or only hinted at a song's written melody. Yet his music retained an essential singing quality – and in his later years, he even put down his horn on occasion to sing a few notes.
"I love to hear beautiful melodies played or sung," he once said. "That's the feeling I have for the horn. This is what I got coined with, the cool sound. Some people say, you know, when are you gonna swing? It's not a competition to me. I just like to sing my little song and hopefully get a reaction from the people I'm playing with and the people that are listening."
He was married three times and is survived by five children.
Lee Konitz, musician, born 13 October 1927, died 15 April 2020
© Washington Post
Join our commenting forum
Join thought-provoking conversations, follow other Independent readers and see their replies