Len Fulford: Director behind the 'Go to work on an egg' and Guinness 'toucan' commercials
Friday 30 December 2011 01:00 Comments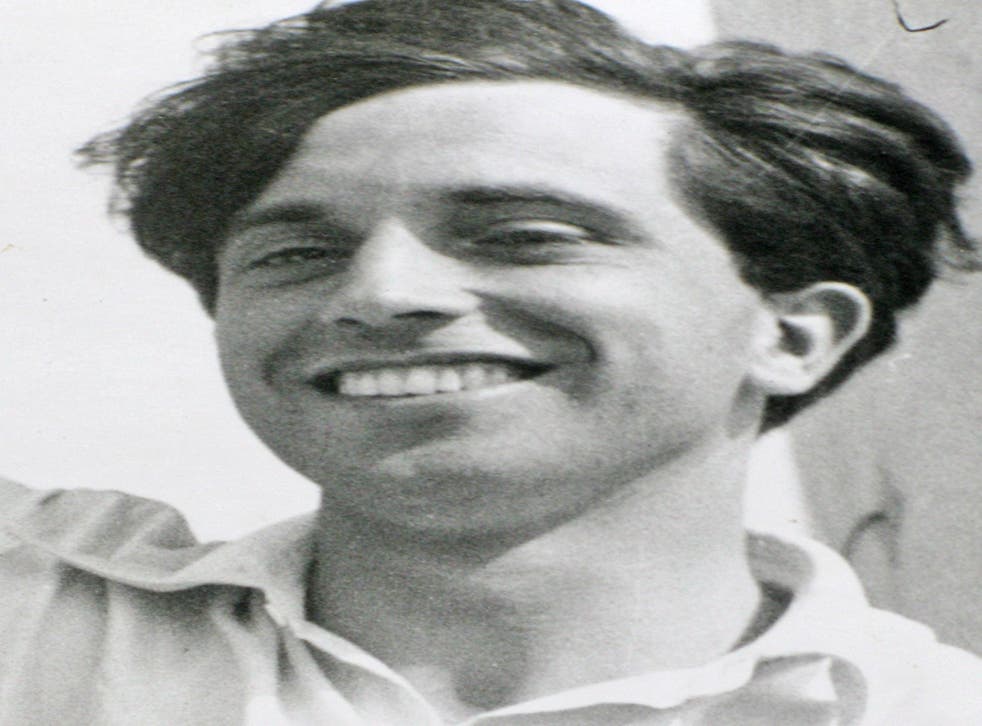 Len Fulford was one of the most successful and sought-after directors of television and cinema commercials during the industry's glory years, from the 1960s through to the 1990s. He directed many of the great Guinness ads of the '70s and '80s, including some featuring the famous toucan. But he was perhaps best-remembered among his peers for the massively-successful 1960s "Go to work on an egg" TV commercial campaign for Britain's Egg Marketing Board.
The ads, featuring Tony Hancock and Patricia Hayes, are still often voted among the greatest TV commercials of all time. They also won Fulford the nickname "the eggman" within the ad industry and he always liked to believe, having met the Beatles shortly before, that John Lennon had picked up on the term: "I am the egg man / I am the Walrus". (Although Fulford directed the filming of the campaign, credit for coming up with the slogan "Go to work on an egg" usually goes to the creative team led by Fay Weldon, at the time a copywriter for the Ogilvy & Mather agency.)
Fulford was a founding partner of what became BFCS, one of the most successful companies to have produced commercials. With a small team, usually three or four alternating directors or producers and four or five technical crew, they won a record six Palmes d'Or at the International Advertising Festival in Cannes, now known as the Cannes Lions International Festival of Creativity. At their peak they had studios in London, New York and Los Angeles, but were were forced to close in 2001. Fulford, who had started off as a still life photographer, had retired in 1995.
Apart from "Go to work on an egg", Fulford directed many of the Guinness ads which first persuaded drinkers that the Irish stout could be bought and taken home in cans. In one ad, a cheeky toucan predicts a conversation between its two owners. The bird is spot-on until it predicts the two are planning "bangers and mash" for their tea. It turned out the owners actually had "roast toucan" in mind. In another ad, a toucan pretends to be ill, conning its owner into opening a can of Guinness.
Fulford also directed commercials for Carling Black Label, Bisto gravy, Croft Original sherry and the popular Courage bitter ads featuring the cockney duo Chas and Dave singing their hit "Rabbit" about a girlfriend who never stops "rabbiting" ("rabbit and pork" being cockney rhyming slang for "talk").
Leonard Alfred Fulford was born in Croydon in 1928. He found a job as an assistant in the Oluf Nissen photographic studio, initially in Logan Place, Kensington, but later in The Vale, Chelsea, the studio where many of the most famous Beatles photographs were shot by Robert Whitaker.
Having got the photography bug, put aside some savings and made a few good contacts, Fulford set up his own studio, spread over two floors at 49 Maddox Street in Mayfair. During the Swinging Sixties business boomed. The industry's "creatives" became known fortheir extravagances, from Frank Lowes's pink Chevrolet to four-hour champagne lunches. Riding the wave, Fulford first went into partnership with the producer Jim Baker and fellow-photographer Bob Brooks, who had come to London from the Benson & Bowles agency in New York.
The agency started out in 1966 as Brooks Baker Fulford. After Baker left in 1970, Brooks and Fulford moved to a production centre they designed themselves at 59 North Wharf Road, west London. In December 1999, one of their best-known TV commercials, known in the industry as "The Smash Martians" (1974, directed by Fulford's partner Bob Brooks) was voted TV ad of the century by Campaign magazine. Advertising Cadbury's Smash instant potato mix, it featured metal Martian robots chortling over earthlings' old-fashioned way of peeling and mashing potatos. The slogan "For Mash Get Smash," created by the writers at the Boase Massimi Pollitt agency, acquired legendary status within the industry.
Brooks and Baker were later joined by two new film directors: Ross Cramer, a former partner of Charles Saatchi in Cramer Saatchi, and the Kiwi cinematographer Michael Seresin, hence the new name Brooks Fulford Cramer Seresin. Once Cramer had left and John Cigarini became managing director, the company decided to drop all the surnames and call themselves merely by the initials of the current four partners, still BFCS. Seresin would later make his name as cinematographer on major films including Angela's Ashes and Harry Potter and the Prisoner of Azkaban, and runs a wine-growing estate in Marlborough, New Zealand. Overall, the various incarnations of Fulford's company won over 100 awards.
Fulford was known in the industry for his loyalty to his colleagues, sticking to the same crew whenever possible. These generally included Mostyn Rowlands (lighting cameraman), Bob Stilwell (focus puller), Wilf France (clapper loader), Freddie Fry (grip) and Pete Saunders (prop master).
Saunders recalled: "My job, for example, was to make the Guinness look good. There was no digital trickery in those days. Everything we shot was for real." He also recalled working with Fulford on an ad involving the celebrity dog handler Barbara Woodhouse.
"Len was a quiet man and Miss Woodhouse's shouting was driving him mad," Saunders said. "He told us to wait until she had to go to the loo, which she did. Len locked the studio door, switched on the red 'filming: no entry' light and shot the ad without her!"
Fulford retired to Suffolk in 1995, where he created a fine garden in between golfing and sailing the Med from a berth in Palma, Majorca. He also sailed the River Alde in an International Dragon-class yacht and latterly in a Loch Long One Design keelboat he had specially built.
Phil Davison
Leonard Alfred Fulford, commercials director and photographer: born Croydon 11 November 1928; married 1953 Gillian Fox (died 2007; two sons); died Friston, Suffolk 27 November 2011.
Register for free to continue reading
Registration is a free and easy way to support our truly independent journalism
By registering, you will also enjoy limited access to Premium articles, exclusive newsletters, commenting, and virtual events with our leading journalists
Already have an account? sign in
Join our new commenting forum
Join thought-provoking conversations, follow other Independent readers and see their replies