Licio Gelli: Businessman who became the 'puppet master' of the sinister right-wing organisation, P2
He developed a "Plan for Democratic Rebirth", his blueprint for a new Italy, purged of destructive left-wing influences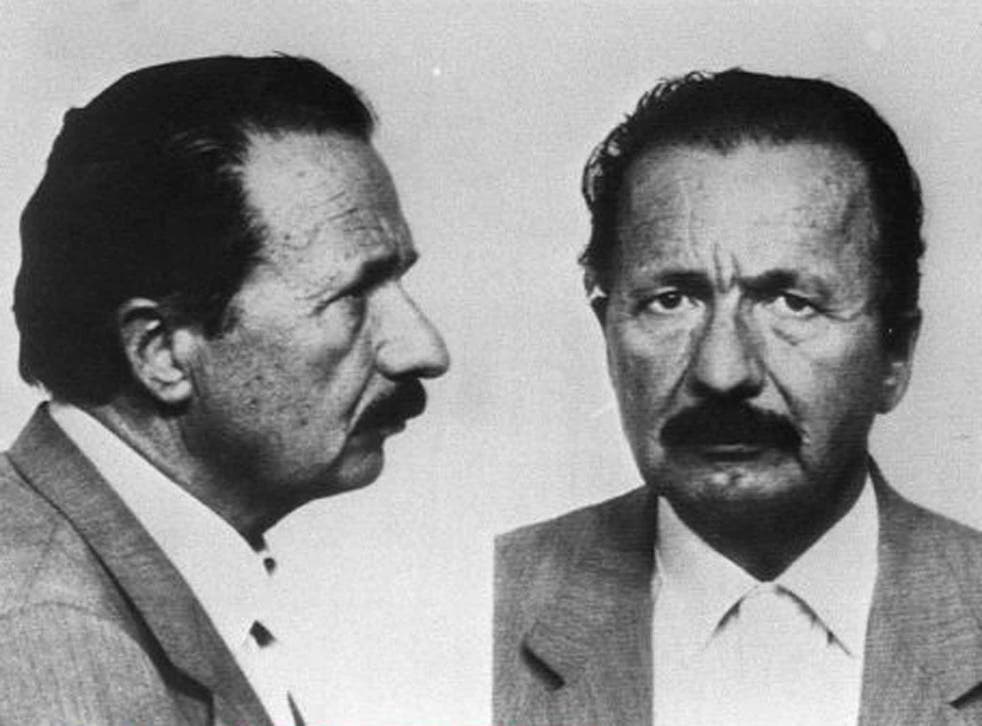 Licio Gelli never wanted for epithets. He was often called "the puppet master", or sometimes Belfagor, after the arch-devil in the novella by Niccolo Machiavelli, to whom he predictably was also likened.
But most commonly he was referred to as Il Maestro venerabile, the venerable master of the P2 freemason's lodge, a sinister organisation of right-wing inspiration whose members included top Italian military, police and intelligence officers, as well as prominent bankers and businessmen, journalists and government officials, and a handful of politicians.
P2, or Propaganda Due, amounted virtually to a parallel state, and was implicated directly or indirectly in most of the scandals, plots and acts of terrorism that marked the country's dark decades of the 1970s and '80s, from an attempted 1970 coup to the kidnap and assassination of prime minister Aldo Moro in 1978 and the Sindona and Banco Ambrosiano financial scandals, with their links to the Mafia and the Vatican, to the 1980 Bologna station bombing and other murders and acts of violence.
Not until the massive "Clean Hands" corruption investigation of the early 1990s that brought down Italy's old postwar political order was it truly purged from the system. How much of P2's activities were orchestrated by Gelli was impossible to say. Italy in those years was one gigantic conspiracy theory, in which right-wing terrorism seemed to overlap with left-wing terrorism, when the communists knocked at the door of government, and the diverse forces of the Mafia, the Church and Freemasonry – with a helping hand from the CIA, of course – apparently colluded to deny them.
Gelli himself, however, was the product of a more recent component of Italian history: fascism. He was not even 20 when he joined Mussolini's volunteer blackshirts to help Franco in the Spanish Civil War. He fought for the fascists against the Allies in the Second World War before adroitly switching sides to join the Communist partisans before fascism's final defeat.
After the war he became a successful businessman, setting up his own textile company, Gio-Le, and establishing friends and contacts not just in Italy but also in Latin America, where he lived for a while (among those friends, he would claim, was the Argentinian leader Juan Peron.) His career as a freemason began around 1963, and three years later he joined the P2 lodge, founded in the late 19th century as a discreet network for important public figures. In 1975 it was officially dissolved, only to assume a new existence, subversive and ultra-secretive, with Gelli at its helm.
In its heyday, the venerable master would hold court three days a week in a suite at the Excelsior Hotel on the Via Veneto Rome. The suite had two entrances, so arriving P2 members would not encounter those who were leaving. The lodge gave Gelli a network at the highest levels, providing information for him to dispense, trade and exploit. Along the way he developed a "Plan for Democratic Rebirth", his blueprint for a new Italy, purged of destructive left-wing influences.
The Lodge provided a perfect infrastructure. It had a large clandestine foothold in public life and business. It controlled Italy's biggest publishing group, Rizzoli, and its most important newspaper, Milan's Corriere della Sera. And it had its bankers, first Michele Sindona and then Roberto Calvi, head of the country's largest private sector bank, Banco Ambrosiano.
But in 1981 this secret universe was laid bare. Magistrates investigating the 1970s collapse of Sindona's financial empire followed a lead that took them to Gelli. In a safe at the Gio-Le offices they found the secrets of P2, a list of its 962 members, including Sindona, Calvi and top Rizzoli executives (not to mention a rising property tycoon and media baron named Silvio Berlusconi), plus a trove of compromising documents. The scandal brought about the demise of the government and set in motion a chain of events that led to the led to the $1.4bn collapse of Banco Ambrosiano and the death of Calvi himself, his body found hanging from Blackfriars Bridge in London on the early morning of 18 June 1982.
The puppet master, meanwhile, was a man on the run. In September 1982 Gelli was arrested at a Geneva bank while trying to withdraw $55m from an account linked to the Ambrosiano affair. But the old contacts still helped. A year later he escaped from a Swiss prison and fled to South America, only to return to Switzerland in 1987 and surrender to the authorities.
Over the years, in absentia and in person, Gelli was tried and convicted in Italy on various offences, including fraud relating to the Ambrosiano affair, for which he received a 12-year sentence in April 1998. Evidently forewarned, he escaped just before he was to be taken to prison, only to be re-arrested in the south of France the following September.
But his jail term was commuted to house arrest, so that in Italy, despite the enormity of his supposed transgressions, he never spent a day behind bars. Instead Gelli lived out his final years at his villa in Arezzo, even appearing from time to time on television. "I fought for fascism, I am a fascist and I will die a fascist," he said in a 2008 documentary, Venerabile Italia. His real secrets, however, went with him to the grave.
Licio Gelli, businessman and freemason: born Pistoia, Tuscany 21 April 1919; twice married (one daughter, two sons, and one daughter deceased); died Arezzo, Tuscany 15 December 2015.
Join our new commenting forum
Join thought-provoking conversations, follow other Independent readers and see their replies