Little Tony: Rock'n'roll singer known as 'the Italian Elvis'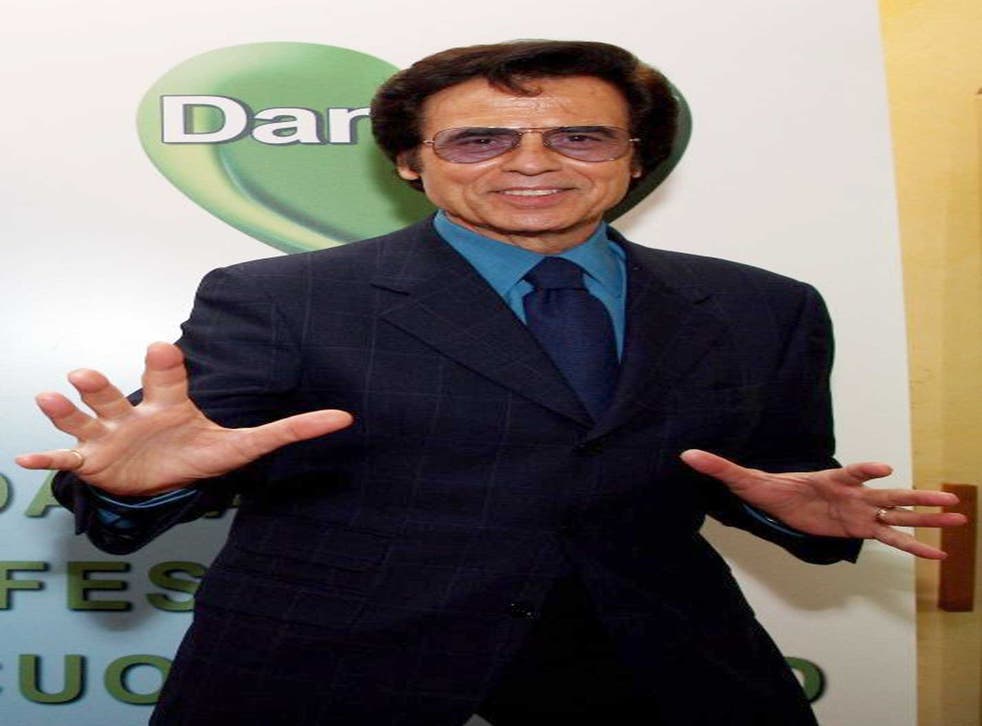 Described as "the Italian Elvis", Little Tony, who died on 27 May at the age of 72, was a rock'n'roll pioneer whose rebel look and interpretation of the rock'n'roll repertoire shook up his home country in the late 1950s, writes Pierre Perrone. But his fame also spread across Europe, including France and the UK, where he scored a Top 20 hit with "Too Good" in 1960.
Born Antonio Ciacci in Tivoli, he was actually Sammarinese because neither his parents, nor he ever applied for Italian citizenship. Naming himself after Little Richard, he teamed up with his brothers Alberto and Enrico to form Little Tony and his Brothers when he was 16 in 1957.
They signed to Durium Records and began issuing Chuck Berry and Gene Vincent covers. While in London, the Italian singer Marino Marini of "Volare" fame told Jack Good that, in his opinion, Little Tony was better than Cliff Richard, prompting the Oh Boy! producer to travel to Rome and book him for his next TV show Boy Meets Girls in September 1959.
Decca released "I Can't Help It" b/w "Arrivederci Baby" and another single pairing "Hey Little Girl" and "Hippy Hippy Shake", all recorded in Italy, but Little Tony fared better when, under the aegis of Good in London, he cut the ballad of teenage heartbreak "Too Good", composed by Doc Pomus and Mort Shuman. Yet despite further appearances on British TV, including on Wham!, another Good show, he failed to repeat its success.
Thereafter he devoted most of his time to the Italian market, singing the controversial "24 Mila Baci" – "24,000 kisses" – a duet with Adriano Celentano at the Sanremo Music Festival in 1961, and topping the charts in 1962 with the appropriate "Il Ragazzo Col Ciuffo" – "the kid with the quiff". In 1967 he returned to No 1 with the million-selling "Cuore Matto, Matto Da Legare" – "Crazy Heart" – the title track of one of several musicarelli films built around his engaging persona.
Further channeling Presley, he wore gaudy outfits and recorded the Tony Canta Elvis album in 1975. He remained a mainstay of Italian TV, crooning the melodramatic "Riderà" or the tear-jerking "Lacrime" on variety show spectaculars like Canzonissima and Cantagiro and singing "Profumo Di Mare" – "the smell of the sea" – the theme tune to the Italian version of The Love Boat. Despite suffering a heart attack while performing in Ottawa in 2006, he resumed his career and made his last album, fittingly entitled Non Finisce Qui (This Is Not The End) in 2008. He died of lung cancer in Rome.
Join our new commenting forum
Join thought-provoking conversations, follow other Independent readers and see their replies