Madeleine Milhaud: Actress wife of the composer
Thursday 31 January 2008 01:00 Comments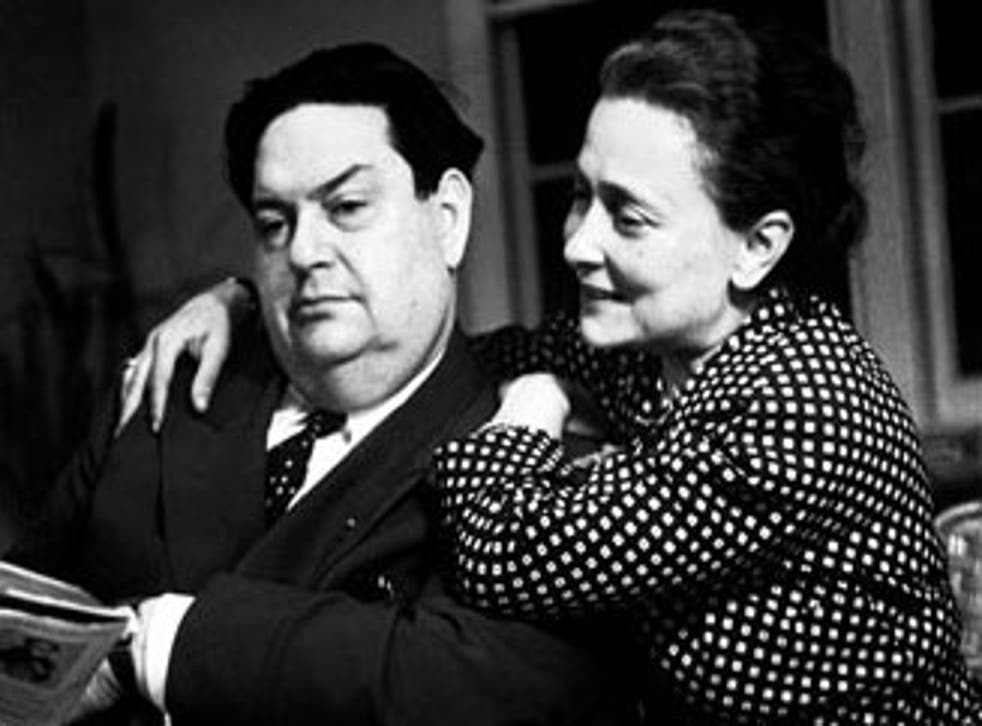 Although it was as the widow of the composer Darius Milhaud that Madeleine Milhaud became principally known after her husband's death in 1974, and she wished it that way, she had her own career as actress, producer and designer, and was perfectly familiar with everything to do with the stage and concert hall, so that when in her middle nineties she was invited once again to perform as a diseuse, she accepted the invitation without hesitation and received accolades.
Darius Milhaud (1892-1974) was the most prolific of that group of French composers that became known as Les Six and was, after Francis Poulenc, the most admired. Milhaud's career as a composer started just after the First World War, but he had been performing as a violinist from the age of eight, and his entire life, in spite of serious health problems, was professionally successful and personally happy.
The same could be said of his wife. Darius and Madeleine were cousins of the same name, born 10 years apart, and he would claim that he had fallen in love with his future wife when she was in her cradle, a story she related, but sceptically. Both families came from Aix-en-Provence and were non-orthodox Jews, originally of Russian origin, who had created an environment of prosperity and culture. Darius and Madeleine were married in 1925 when she was 23 and his career was at its height, with such successful but controversial works as Le Boeuf sur le toit (1920) and La Brebis égarée (1923) having produced moderate scandals.
Darius Milhaud and his wife were at the centre of fashionable modernism: he introduced jazz and South American rhythms into an eclectic musical style, largely because of time spent in New York and Brazil. Madeleine became active in helping him with his stage works and became part of that large circle of musicians, poets, cineasts and painters who met in Parisian cafés, discussed new ideas and collaborated in their work, especially on the stage, where operas, ballets and plays were often joint efforts. Jean Cocteau was inseparable from Les Six, who, together with André Breton's surrealist group and other art movements involving Stravinsky, Diaghilev, Antheil, Picasso and Léger, kept fashionable Paris in a constant buzz of excitement.
One of Darius Milhaud's greatest friends and artistic collaborators was Paul Claudel, a diplomat as well as a poet and playwright, and much of Milhaud's stage music was written in collaboration with him. When Claudel was posted to Rio de Janeiro in 1916, he took Milhaud with him as secretary, a post and function that would later have been described as cultural attaché. Madeleine, who had seen much of Darius at Aix during the early years of the First World War – he had been rejected by the army because of poor health – lost touch for a while. As a teenager she did some acting and later joined Charles Dullin's classes at his workshop for young actors, the Atelier, performing small roles in plays and even singing, on one occasion in Aristophanes's The Birds, a song written for her by Georges Auric.
Madeleine's own interests often meant, after their marriage, being away from Darius, which he did not like. She also read poetry on the radio, usually being free to make her own choice of poets. Her understanding of music, which she had also studied, enabled her to perform speaking parts in musical works, such as Joan of Arc in Arthur Honegger's oratorio Jeanne d'Arc au bûcher, and she also played Joan in different plays, mainly for the radio.
When she was studying music in Paris, she also moved in literary circles, often attending readings at Adrienne Monnier's bookshop, which had Sylvia Beach's Shakespeare and Co across the street, so she met many writers of both languages.
When Darius Milhaud returned, she began going to concerts with him when not acting – he was also a music critic at the time – and their friendship blossomed into love. After their marriage, they were both in the centre of one of the most exciting creative periods of the century, travelling frequently to America and around Europe. Milhaud conducted other work beside his own and performed Arnold Schoenberg's Pierrot Lunaire in Paris and then in London, with Robert Mayer's wife, Dorothy Boulton, as the singer.
The Milhauds then travelled to Vienna to meet Schoenberg and Alban Berg and started a friendship which was to continue later when both the Schoenbergs and the Milhauds were refugees in Los Angeles during the Second World War. Throughout the Twenties, Madeleine gave recitals of the texts that her husband was setting to music and often composers also wrote for her. She had a particular success with Stravinsky's Persephone.
Milhaud's declining health eventually confined him to a wheelchair and he became ever more dependent on his wife, but, in spite of his handicap, they continued to travel widely. Milhaud, like Mozart, could compose anywhere, on trains, boats or in a car, and he did so continuously in every field, producing symphonies, concerti, chamber music, operas, ballets and much else. When they were invited to the Soviet Union, a young composer of 18 approached Milhaud to show him his first symphony in draft and offered to be their interpreter: this was Dmitri Shostakovitch.
When the Germans entered Paris in 1940, Milhaud knew that he was on the list of Jewish intellectuals likely to be arrested. He had received an invitation to conduct in Chicago and was able to use this to obtain American visas for his wife, son and himself. This undoubtedly saved his life. In a second-hand car, Madeleine drove the three of them across the United States to California, where he obtained a post teaching at Mills College in Oakland, ensuring him security for the duration. He continued to write prolifically, while his wife directed several plays, some in French, playing roles herself. She and Darius were both active at Aspen during the early days of its music festival, of which he became the director, returning there frequently after the war, as he did to Mills, where he retained his post until 1971. Madeleine continued to go after her husband's death.
Madeleine Milhaud lived to the end in the same flat that she and Darius had occupied since their marriage, on the edge of what became the Parisian red light district, on Boulevard de Clichy. A friend had paid the rent for them during the war, although much of the furniture was stolen; they did succeed in recovering many of their other personal belongings and paintings, and mementoes of the past still hung on the walls where Madeleine spent her last years with her cat, receiving many calls from those interested in her past life and that of her husband. Her brain remained clear and her memory excellent, as she proved in a series of interviews she gave to Roger Nichols for his Conversations with Madeleine Milhaud (1996). Hers was a satisfying life and her creative role was not a minor one; she was fortunate in having also been unusually happy.
John Calder
Madeleine Milhaud, actress, director and producer: born Paris 22 March 1902; married 1925 Darius Milhaud (died 1974; one son); died Paris 17 January 2008.
Register for free to continue reading
Registration is a free and easy way to support our truly independent journalism
By registering, you will also enjoy limited access to Premium articles, exclusive newsletters, commenting, and virtual events with our leading journalists
Already have an account? sign in
Join our new commenting forum
Join thought-provoking conversations, follow other Independent readers and see their replies